103 more COVID-19 cases recorded in Vietnam, daily caseload at 297
Vietnam has confirmed an additional 103 locally transmitted coronavirus cases in five localities during the past six hours, raising its daily count to 297, according to the Ministry of Health (MoH).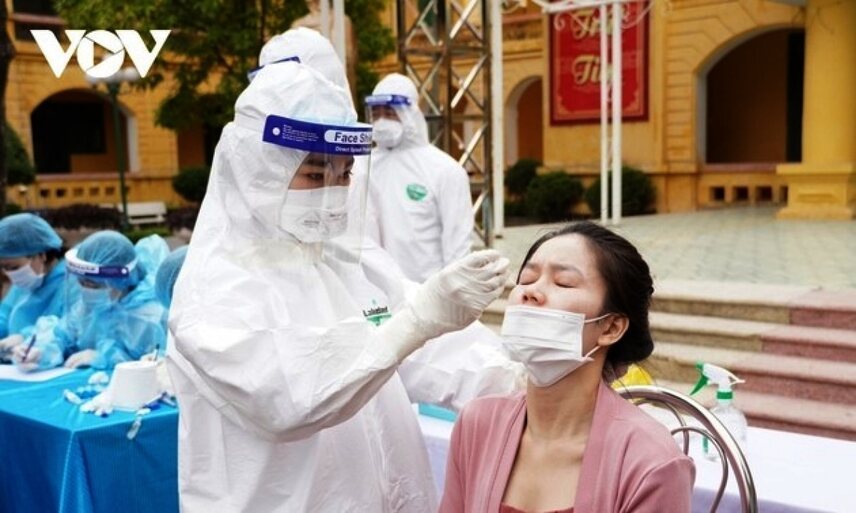 Most of the 103 locally transmitted cases were in quarantine and lockdown areas, said MoH in its 06.00pm COVID-19 update.
Of the new cases, 44 were recorded in Ho Chi Minh City, 33 in Bac Giang, 16 in Bac Ninh, nine in Ha Tinh, and one in Binh Duong.
All eyes are now on the outbreak in HCM City which remains complicated, especially following detection of a chain of transmission at its Hospital for Tropical Diseases.
Fifty-three employees of the hospital have tested positive and they have all been vaccinated against the virus twice. Notably, 52 of the detected cases are asymptomatic.
The newly detected cases have raised the 24-hour caseload in Vietnam to 297, including 129 in Bac Giang - the largest COVID-19 hospot, 95 in HCM City, and 54 in HCM City.
The fourth wave of the COVID-19 pandemic which started in late April has attacked 39 cities and provinces across the country, with 7,332 cases confirmed.
Overall, Vietnam has logged a total of 10,538 cases, both locally transmitted and imported infections, since the SARS – CoV - 2 virus emerged in January 2020.
Fifty-nine COVID-19 deaths have been reported, including 24 cases during the latest outbreak.
More than 3,998 COVID-19 patients have been discharged from hospital after making a full recovery from the disease.
VOV

Vietnam vows to pursue the twin goal of containing Covid-19 and developing the economy to serve the recovery plans.