Who are the eSports prodigies in Vietnam?
Although they are very young, the following people have affirmed their high positions and names in the fields of eSports.
Le Ha Anh Tuan - PES (12 years old)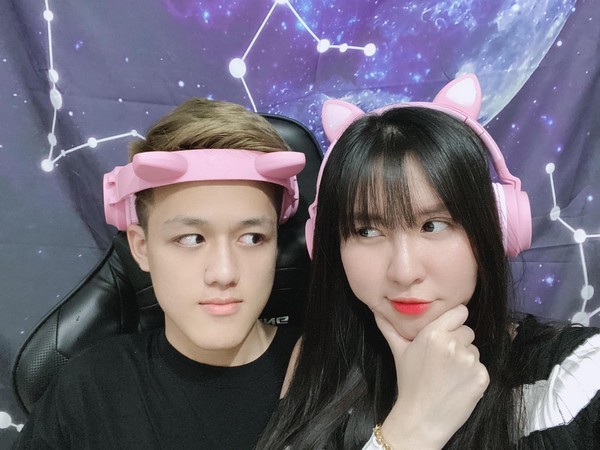 Pro Evolution Soccer (PES) is an eSports game associated with football enthusiasts. There was a time when the PES movement thrived in the student community, but only for entertainment. Recently, the PES community in Vietnam has discovered an outstanding young talent, Le Ha Anh Tuan.
At the recent Vietnam-Korea friendly tournament in June, this 12-year-old prodigy defeated South Korea's top PES player Jin-Uk. Up to six out of seven Korean players were defeated by Le Ha Anh Tuan, an achievement that stirred up the local media.
Tuan began playing PES at the age of 5 after seeing his brother playing it along with a neighbor. Tuan is a member of Box Gaming with a monthly salary of about VND5 million. He has just finished the 6th grade at Ly Thuong Kiet Secondary School (Hanoi).
Thong Lai Bang – Arena of Valor (19 years old)
As the second largest mobile game in Vietnam, Arena of Valor has a group of young players with superior quality. However, the brightest name right now is Thong Lai Bang, the jungler of Saigon Phantom (SGP).
Before joining the professional arena, Thong Lai Bang was considered a prodigy thanks to being in the Top 1 Vietnamese server six times, climbing to be the Top 1 Taiwan server in 21 days. However, Thong Lai Bang's road to his professional career was quite arduous because he was banned for a year for being a hired player.
After the ban ended, SGP paid VND200 million ($9,000) to recruit this player even though he had never played professionally before. The name "Bang" was a hit phenomenon of the Vietnam's Arena of Valor at the 2020 Spring Hall of Fame tournament in an unprecedented way.
Although he was defeated by the four-time champion Team Flash, Lai Bang is still considered a key factor in stopping the defending champion in the upcoming winter tournament.
Dang Tuan Anh - PUBG Mobile (16 years old)
Born late, the PUBG Mobile community in Vietnam, however, has rapidly developed. Semi-professional and professional tournaments have been organized to explore young talents in this subject.
In the first professional season that Pro League Vietnam S1 has just been held, a number of players with outstanding skills have been discovered, including young talent Dang 'Ferrari' Tuan Anh of the Infinity IQ (2Q) team.
Although 2Q ranked 4th place in the first season, the 16-year-old still demonstrated his marksmanship with the most kills in the tournament - 181 times. Dang Tuan Anh and his teammates are actively preparing for the second season of Pro League Vietnam.
Lam Huynh Gia Huy - League of Legends (18 years old)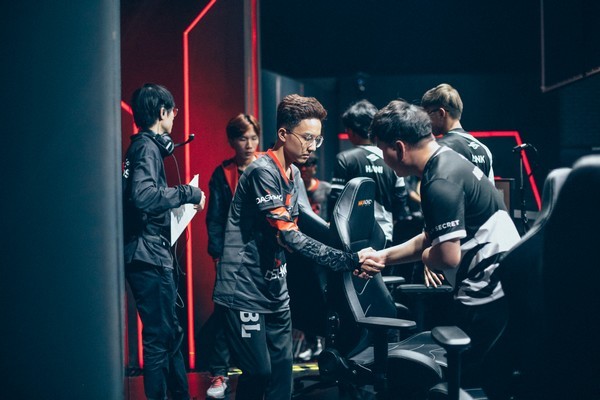 Hasmed (wearing glasses) has enough time to prove his talent
Playing professionally since the age of 17, Lam Huynh 'Hasmed' Gia Huy is the name expected to fill the void left by superstar Zeros at Saigon Buffalo (SGB).
However, it was only after a season of battle that this player found his position at the highest level tournament of the League of Legends in Vietnam 26 times to defeat the opponent in the qualifier round of VCS Summer 2020.
This achievement helped Hasmed overcome superstars like Zeros and Dia1 to become the Top 1 Solokill of the tournament, although the 18-year-old prodigy still could not help SGB to win. The 'Buffalo' will have to compete in the promotion round to find a ticket to stay in the VCS next season.
Phuong Nguyen

With stable incomes during the Covid-19 pandemic and large fanbases, streaming is a job pursued by many young people, but only a few are hugely successful at this moment. .

Use of pirated games, including unlicensed games, and cross-border distribution have seen a decline in Vietnam.