VN startup uses AI for surveillance cameras
The startup Hanet, which makes AI cameras for home use, anti-theft, access control and time attendance has successfully raised capital in the first investment round (series A) from the technology group G-Group.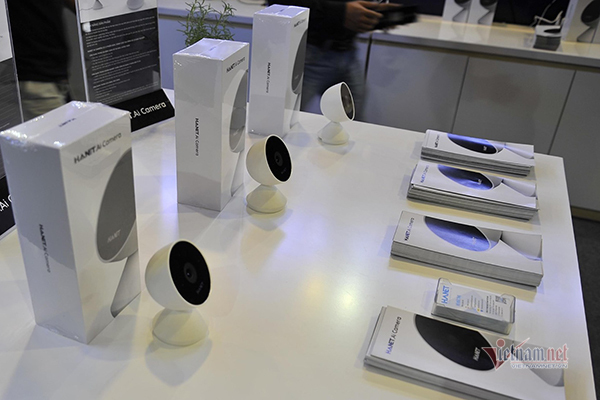 A camera integrated with AI features developed by the startup Hanet.
Under this agreement, Hanet's 'Make in Vietnam' camera project is valued at more than VND100 billion, equivalent to about $4.2 million.
Begun in 2015, Hanet has focused on the field of AI cameras for the past few years. Its main products are AI camera product lines aimed at specific customer groups.
AI Camera Home is a product line used to protect families and children from theft. AI Camera Shop is a product line for stores with features such as automatic customer counting, business analysis, and conventional anti-theft capabilities.
AI Camera Office is for corporate customers to install at headquarters and offices. Thanks to AI integration, this product line has the ability to perform automatic timekeeping. The AI camera is capable of counting people entering and leaving the store, and also recognizing people who wear masks.
The artificial intelligence processing chip is integrated in the camera itself, instead of being connected to a remote server system. This speeds up the analysis and processing of AI cameras, and at the same time reduces investment and operating costs.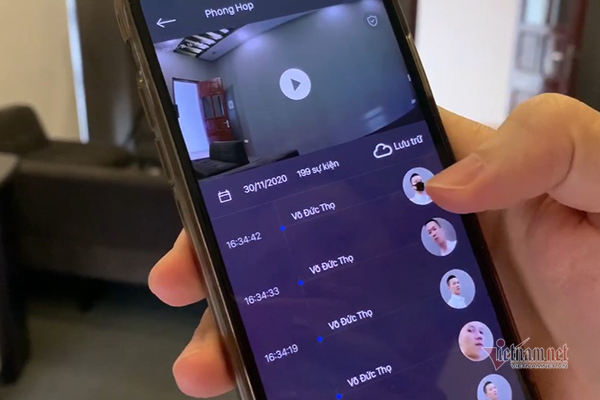 Information about people entering and exiting will be recorded by the camera. Users can easily monitor and manage by a mobile application.
Currently, the most appreciated feature of the product lines developed by Hanet is the ability to recognize faces with lightning speed even when the user is wearing a mask. This is also one of the rare AI Make in Vietnam camera products available on the market.
In many developed countries, AI camera systems are used for traffic analysis and crime control, among other uses. However, camera product lines that integrate artificial intelligence are not common in Vietnam.
In the future, if proven effective, these product lines will be useful for security, while providing accurate data for management and analysis for economic development.
Trong Dat

The investment capital into Vietnamese start-ups this year would see a breakthrough despite a year-on-year decrease of 48 per cent in 2020 to reach US$451 million.

Start-up has become a trend among youngsters with driving ambition. Some, though still in college, have started their business out of their actual studies.