VN has much work to do in reducing GHG emissions

Jun Ichihara, Chief Advisor of the project 'Support Planning and Implementation of Nationally Appropriate Mitigation Actions' speaks about the Japan International Cooperation Agency's work  to help Vietnam reduce greenhouse gas emissions by 2030.
Jun Ichihara, Chief Advisor of "Project to Support the Planning and Implementation of NAMAs in a MRV Manner"(SPI-NAMA)

Vietnam aims to reduce greenhouse gas emissions by 8 per cent by 2030, and even achieve a 25 per cent cut as part of the 2015 Paris Agreement. The Japan International Co-operation Agency (JICA) has committed to help Vietnam reach these goals. How is JICA supporting Vietnam?
JICA has supported the Ministry of Natural Resources and Environment as well as relevant agencies, including HCM City, in compiling greenhouse gas reduction policies. Specifically, JICA's project 'Support Planning and Implementation of Nationally Appropriate Mitigation Actions', which kicked off in 2015 and wrapped up on Thursday (January 9), has assisted the Vietnamese Government to improve its climate change policies. We also help in improving technical capacity, such as measurement, reporting and verification and greenhouse gas inventory, and raising public awareness on climate change among ministries and non-state actors.
The project has supported the environment ministry to enhance the domestic policy framework, including the Government decree on roadmaps and measures for reducing greenhouse gas emissions. We conducted many background and technical assessments to compile the decree and other climate mitigation regulations.
We also worked to organise stakeholder consultations on mitigation policies and provide the ministry opportunities to discuss with international experts to enhance ideas on the decree, such as a study trip to Japan and events at the Conference of the Parties (COP). Based on this technical assistance, the ministry drafted the decree and went through the Government process. The decree is expected to be a key policy to provide a mandatory legal basis for implementing the Paris Agreement in Vietnam.
The project already conducted a low carbon technology assessment. Through the assessment, the ministry was able to consider how to materialise their own climate actions, by selecting prioritised technologies to be applied.
For the transportation sector, the project supplied technical input to help the Ministry of Transport build green sea ports in the future.
What are JICA's recommendations to help Vietnam fix difficulties in reducing greenhouse gas emissions?
To implement the Paris Agreement, the environment ministry has strong made commitments to the roadmap and measures for reducing greenhouse gas emissions. Together with the decree, the implementation of other related regulations is believed to be the crucial issue by 2030. Additionally, engagement of stakeholders, especially the private sector, for climate change mitigation will be a key challenge for nationally determined contributions (NDC) implementation in Vietnam until 2030.
Providing incentives and removing policy barriers for the private sector are important measures in order to enhance private involvement. Further mainstreaming of climate mitigation actions into the practices of relevant ministries, local governments and the private sector is important as well. Securing resources such as budget/financing, human resources and continuous capacity development are also crucial for implementation of the decree and other relevant climate mitigation policies in the future. - VNS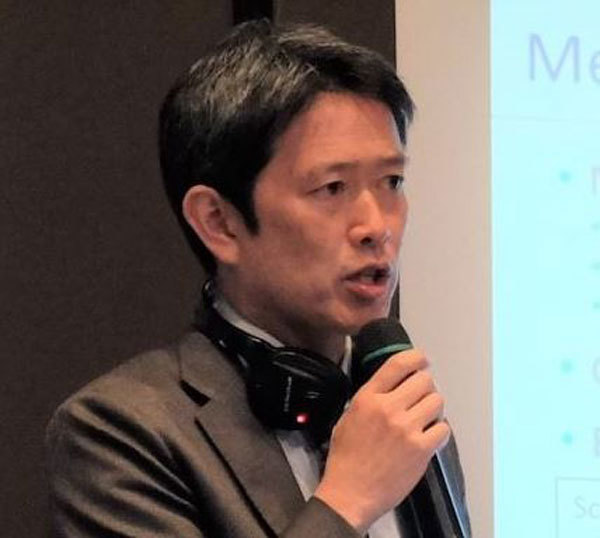 Shirakawa Yasuki

Shirakawa Yasuki, JICA expert, talks to Việt Nam News on how to curb air pollution in the future.
JICA had conducted a survey to estimate the amount of greenhouse gas emissions that can be reduced at three urban railway lines in Hanoi and HCM City. What is the importance of the survey to Vietnam in developing urban railways and reducing traffic congestion as well as air pollution in big cities?
Urban railways play important roles in reducing greenhouse gas emissions through shifting away from private cars, motorcycles and buses, as well as through alleviating traffic congestion.
Air pollutant emissions, such as particulate matter (PM) and nitrous oxide (NO) can be reduced around cities, as urban railways do not directly cause these emissions. In Vietnam, around 18 per cent of total energy sector emissions are attributed to road transport, and the ratio is higher in big cities. Therefore, it is important to reduce road transport emissions in cities through urban railways and this can contribute to achieving national targets on greenhouse gas emissions.
In Japan, the government, as well as local governments and the private sector, have made efforts to reduce air pollution through a set of policies on vehicle emissions, standards and monitoring of pollutants. Urban railways have also contributed to reducing pollutants. In the Tokyo Metropolitan Area, the total length of urban railways is more than 2,500km, and total number of passengers is 44 million every day. We can imagine what would happen without urban railways. — VNS

The Japan International Cooperation Agency (JICA) is conducting a survey to estimate the volume of greenhouse gas (GHG) emissions that can be reduced by the development of the local metro sector.

In response to climate change, amendments to some parts of the 2014 Law on Environmental Protection are necessary, said Truong Duc Tri, Deputy Director of the Department of Climate Change under the Ministry of Natural Resources and Environment.