Vietnamese social networks: what do they need to do to succeed?

Gapo, Lotus and Astra, the three Vietnamese social networks, have debuted within a short time. But Facebook remains the favorite social network in Vietnam.
Of the three Vietnamese social networks, Lotus has attracted the highest attention from the media and the public.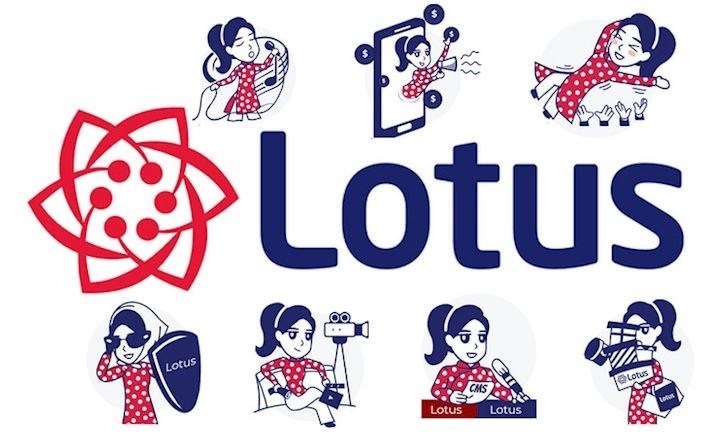 This was because it was developed by VCCorp, a leading content producer on internet in Vietnam owned by a well-known private corporation.
It is also the biggest player in Vietnam in terms of capability and understanding about the internet environment. Also, Minister of Information and Communication Nguyen Manh Hung was at Lotus launching ceremony held some days ago, making an inspiring speech.

Of the three Vietnamese social networks, Lotus has attracted the highest attention from the media and the public.
Gapo, which was launched months before Lotus, has announced it has 2 million users, a very encouraging figure after two months of operation.

Meanwhile, Lotus refused to provide information about the number of users, saying that the 'figure still cannot tell anything'.

Sources said the number of users exceeded 1 million just after several days of launching the beta version. It appears that the social network developer wants to focus on technical issues to satisfy content creators, rather than popularize the number of users.

Analysts commented that the high interest in Vietnamese social networks shows great demand for new social networks which can fill in the gaps left by Facebook, and that social networks are booming.

Nguyen Ngoc Long, a communication specialist

2019 is considered a good year with clement weather, favourable terrain and public concord for Vietnamese social networks to boom. There is a huge number of social network users which means that the market is 'ripe' enough for Vietnam to develop social networks of its own.

Vietnam's Internet, 3G and 4G infrastructure now can satisfy the needs of users, while the number of Vietnam's smartphone users has reached tens of millions. The professional skill of Vietnamese social networking programmers has increased significantly. Therefore, Vietnamese people can be confident that they can operate social networks smoothly.

Nguyen Minh Quy, CEO of Novaon

To succeed, social network needs to focus on one very important core need. Facebook, for example, focuses on the need to connect friends. Linkedin focuses on the need to connect for career opportunities, Instagram on the need to share photos and Youtube on video sharing.

When social networks can attract a number of users, over 10 million, they will become popular and pervade society, and the possibility for success will be higher.

Large social networks with more than 10 million can become online marketing channels for brands.
Kim Chi 

The Ministry of Information and Communications' (MIC) announcement of the launch five local social networks in 2019, including the latest Lotus, shows Vietnam's desire of escaping Facebook's stranglehold.  

The Vietnamese social network Lotus revealed its plan to attract 60 million users in Vietnam during its official launch in Hanoi last night.