Vietnam urged to develop digital platforms of its own

"If we don't develop our own digital platforms, we will still just be hired workers in the next 15-20 years," said Tran Thanh Hai, who was the CEO of beGroup.
After resigning from the post of CEO of beGroup last December, Hai spoke at a workshop on utilizing digital platforms to increase competitiveness organized by UPGen and VEPR (Vietnam Institute for Economic and Policy Research) days ago.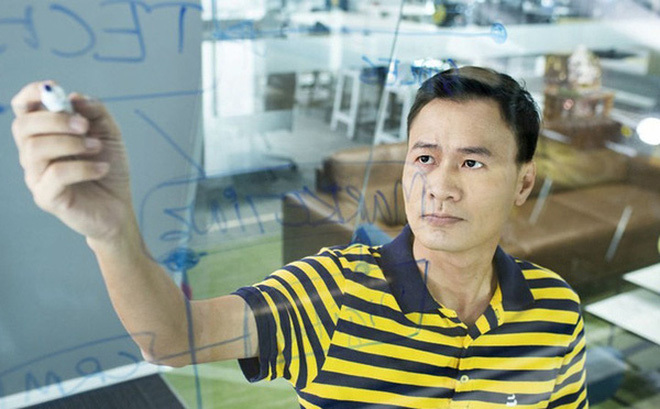 "We have been using platforms over the last 20 years, from Gmail to Google. However, the specific platforms for our country should be developed by us," he said.

Why should Vietnam develop specific platforms itself instead of using foreign made products? "It is just like we have to build oil refineries that produce petrol for sale, instead of selling crude oil," he answered.

"If we don't develop our own digital platforms, we will still just be hired workers in the next 15-20 years,"
Tran Thanh Hai, who was the CEO of beGroup.
Gmail and Facebook are providing services for free, but they can collect data and people's behaviors.

Hai said beGroup had tried to run Vietnam-made platforms but they understood customers less than foreign platforms.

"If we cannot shift from doing outsourcing to doing something more creative, we will still be hired workers after 15 or 20 more years," he said.

"This is why I advocate the idea of building specific platforms of our own," he added.

"I hope that we can join forces to build step by step master databases, because user databases will help in management and sales, and regaining market share," he concluded.

Do Hoai Nam, president of UpGen Vietnam, said Vietnam is capable of developing platforms of its own. In many cases, Vietnam should not use foreign made products.

Sharing the same view, Hai said instead of creating 'copies' of Facebook or Google, it would be better to focus on local platforms, such as platforms that help farmers.

Farmers follow the crowd when planning. If someone can make big profit this year with dragon fruit, all other farmers will rush to farm dragon fruit the next year.

"In the US, there are option contracts. Farmers make things one year according to the trade contracts signed before. They know what they will sell the next year and what they have to grow. Such a system doesn't exist in Vietnam. Why don't we create this?" he said.
On August 20, VCCorp announced the investment in and development of Lotus, a Vietnamese social network described as 'going a different way' with focus on content. 
Le Ha 

Abuse of social networks to post or share false information will carry fines of 10 million – 20 million VND (430 – 860 USD), according to a decree recently issued by Prime Minister Nguyen Xuan Phuc.

Vietnamese social networks were set to have 90 million users by the end of 2020, the communications minister said on Friday, as the Government kept pushing hard to break the foreign monopoly in Vietnam.