Vietnam to host global ICT event

ITU Digital World, a global platform for accelerating information and communications technology (ICT) innovations, will take place in Ha Noi from September 6 to 9 next year.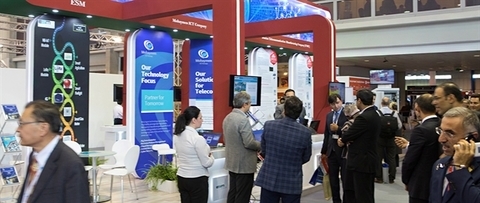 The ITU Telecom World 2019 is held in Hungary. — Photo telecomworld.itu.int
ITU Digital World 2020, formally known as ITU Telecom World, was coorganised by ITU Telecom, part of the International Telecommunications Union (ITU), and the Việt Nam Ministry of Information and Communications.
The new name, which was made following an initiative of Viet Nam at the 2019 event in Hungary, reflected the current global and regional digital transformation, focusing on partnership and innovation in the development of digital government, digital economy and digital society.
According to ITU, the platform aimed to deliver economic development and social good faster through its exhibition for digital solutions, forum for sharing knowledge, and networking hub connecting nations, organisations and individuals.
ITU Digital World 2020 themed "Building the digital world together" with a series of events, including a ministerial forum, a summit and symposiums, would focus on debating strategy, policy and technology around three central pillars: connectivity, innovation and digital transformation and digital sustainability and corporate responsibility, according to the Ministry of Information and Communicatioins.
In addition, an international exhibition would be organised to showcase latest innovations, technologies and applications.
Deputy Minister Phan Tam said at the conference last week to announce the event that this would be a valuable opportunity for Viet Nam to affirm its role in the regional ICT industry as well as for Vietnamese firms to promote networking and seek for business opportunities.
The event was expected to attract more than 5,000 participants from more than ITU 100 member countries.
First held in 1971, the event provided a global platform for major industry players, tech SMEs, countries and organisations, and international visibility for innovative ICT products, technologies and solutions.
Last year, the event drew the participation of more than 4,000 delegates from 135 countries. — VNS