Vietnam's biosphere reserves earn UNESCO recognition
Two biosphere reserves Nui Chua in the central province of Ninh Thuan and Kon Ha Nung in the Central Highlands province of Gia Lai have earned UNESCO recognition.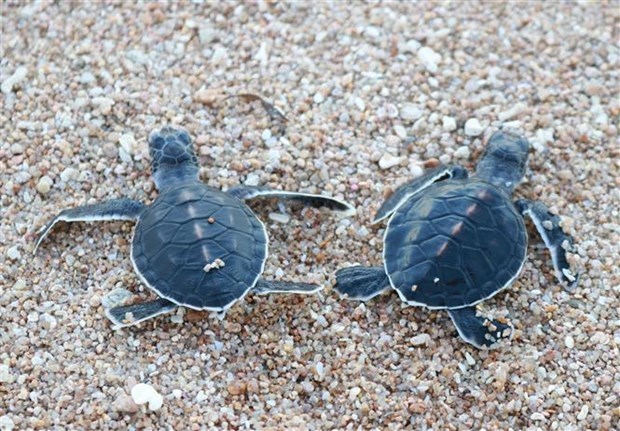 Baby turtles are released at Nui Chua National Park in the central province of Ninh Thuan. (Photo: VNA)
They were among 22 reserves across the world voted at a session of the International Coordinating Council of the Man and the Biosphere Programme (CIC-MAB), which is being held in Nigeria from September 13-17.
With the recognition, Vietnam has 11 biosphere reserves, becoming one of the countries with the largest number of UNESCO-recognised biosphere reserves.
Ambassador Le Thi Hong Van, Permanent Representative of Vietnam to UNESCO, said Vietnam was the sole country with two dossiers that were approved in the first round.
It is also the first time since 2015 that Vietnam has had biosphere reserves nominated for voting by UNESCO, she added.
On the occasion, the CIC-MAB assessed a 10-year review on the management and development of Can Gio and Cu Lao Cham reserves.
The CIC-MAB, known as the governing body of the Man and the Biosphere programme, comprises 34 member nations biennially elected by the UNESCO General Assembly./.

The central highlands Gia Lai Province, in co-operation with Man and the Biosphere Programme, an intergovernmental scientific programme of UNESCO, has completed a dossier for the World Biosphere Reserve recognition of Kon Ha Nung Highlands.