Vietnam digital technology's challenges' can lead to solutions for society's 'pains'
Deputy Minister of Information and Communications Nguyen Huy Dung said that platforms used in digital technology need to be born from the "pains" of society and solve challenges facing society.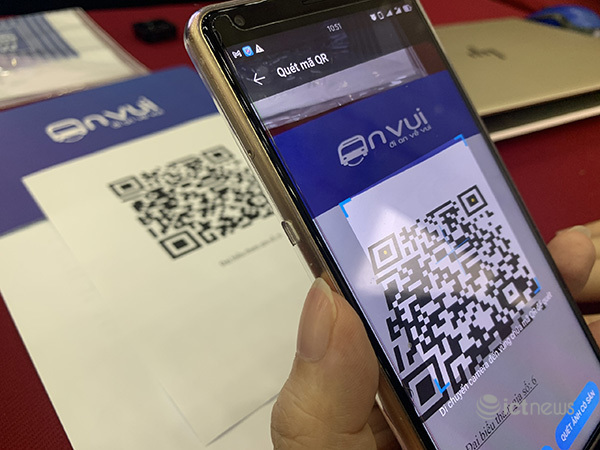 The message was conveyed by Dung at the first event of the "Vietnam digital technology's challenges" Forum, held on April 9.

The forum is the new face of the Technology Friday series organized in 2020. It has a new name – Vietnam digital technology's challenges, aiming to look for technological answers to Vietnamese questions.
An Vui was the first technology firm to join the forum when it introduced Anvui, a platform on smart carrier management.
The platform helps the passenger transport sector have scientific administrative methods and optimize costs, thus reducing waste and improving the competitiveness of transport firms amid the technology revolution.
An Vui CEO Phan Ba Manh said that Anvui, started in 2015, has 28 modules which help digitize the entire carrier operation process. Over 150 transport firms with 4,000 passenger cars are using Anvui.
Anvui supports carriers in ticket sales, drivers, passengers, cargo, petrol and finance management as well as builds brands with AI switchboard, GPS system, electronic tickets and contracts. This allows carriers to save 30 percent of labor costs, 60 percent of communications costs and increase 30 percent in revenue from ticket sales.
At the event, Manh answered questions from journalists and users about Anvui development, the methods to make Anvui competitive with other solutions, and about clients and business data security. They also asked how An Vui persuades carriers to use An Vui's solutions and how much carriers pay to use An Vui's platform.
Seventy percent of the attendees at the event said the Anvui carrier management platform was useful.
Unlike the old version of the forum, the 2020 Technology Friday, the opening ceremony of An Vui solution did not aim to show technology, but rather offer a presentation of an answer to a question from the angle of an enterprise.
Dung said the multi-dimensional interactions from audience and mass media will serve as "compass" that helps technological solutions find problems and pains existing in the society and solve them.
Dung quoted Minister of Information and Communications Nguyen Manh Hung as saying that unlike the previous industrial revolutions, the success of digital transformation today not only depends on technological progress and technology masters, but on users or those who will apply the technologies, the first people who will see the real problems of the society. 
Trong Dat

Some reports show that Shopee has left its rivals far behind, and that Tiki is competing equally with Lazada, while Sendo is in the fourth position.

Digital transformation progress in eight priority fields under the national digital transformation initiative would be discussed at the event.