Vietnam clears path for influx of 5G-ready products
Smartphone manufacturers are rolling out their latest models for the next generation of mobile networking, with the arena likely dominated by popular brands instead of local newcomers.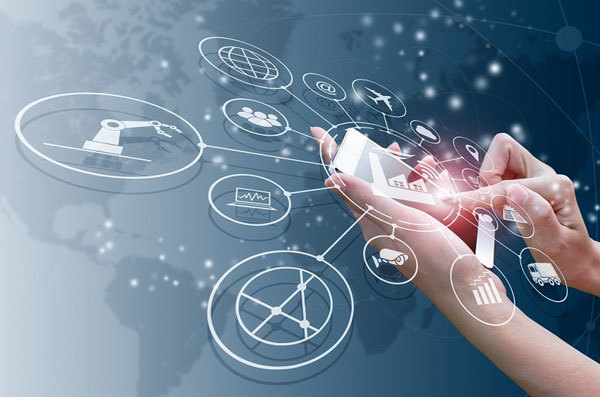 Vietnam clears path for influx of 5G-ready products.
Local smartphone maker Bkav is planning to launch its 5G Bphone devices this year, with research on the new items have been taking place for a few months. The new phone may use the 865 Snapdragon chip mainly geared towards 5G smartphones.
The main market of the products is likely to continue to be outside Vietnam, however. To date, Bphones are mainly exported to Myanmar and are planned to penetrate other regional markets soon.
"We entered Myanmar to prepare the new market for Bphone and build a national smartphone brand there," said Le Quang Hiep, general director of Bkav Myanmar. "Therefore, we have focused on developing our brand first and step-by-step enhanced the foothold in Myanmar."
Through a collaboration with Qualcomm, Bkav has organised talks with large distributors from the United States and regional telecom companies to figure out effective export methods to markets like Indonesia, Thailand, India, and others.
However, in Vietnam the phone's market share remains tiny as overseas players dominate. According to data published last November by GfK, Germany's largest market research institute, Bphone has completely evaporated from the list of leading smartphones brands in Vietnam. Moreover, over the years, there was no information about the company's shares or annual sales.
To date, the country sees Vingroup as the only local company successfully developing 5G smartphones, with its flagship Vsmart Aris 5G. Similar to Bkav, the conglomerate also focuses on exporting the phones to the US market.
GfK's data also stated that overseas players including Samsung, Oppo, Vivo, Apple, and Realme occupy nearly 80 per cent of the local market share, in which Samsung and Oppo lead with 31 and 18.6 per cent, respectively.
Recognising the issue, the Ministry of Information and Communications (MIC) last December issued Circular No.43/2020/TT-BTTTT outlining national technical criteria for terminal equipment, which will take effect from July 1.
According to the regulation, 2G and 3G devices will not be allowed to be imported to Vietnam. Mobile phones manufactured or imported from other markets will have to integrate E-UTRA or 4G technology. The circular is applied to Vietnamese individuals, organisations, and also overseas organisations that have mobile manufacturing activities in Vietnam.
The overall goal of the legislation is to accelerate use of 4G and 5G technologies, and from there to popularise smartphone usage by 2025 to comply with the National Digital Transformation Programme with a vision to 2030.
Moreover, the MIC is also stimulating the use of low-cost smartphones produced in Vietnam. As such, local telecom companies and smartphone makers have jointly launched pilots that support mobile phone subscribers to shift from 2G phones to 4G smartphones. Last year, Bkav and Viettel officially offered 4G mobiles worth VND600,000 ($26) in the market.
A Nokia representative told VIR that such regulations that allow 5G to be easily deployable are an essential precondition to kick-start the Fourth Industrial Revolution. "The Vietnamese government is strongly supporting the deployment of new technologies, especially 5G, and is promoting Industry 4.0 use-cases and trials. Accelerated investments in 5G infrastructure and 5G-ready policy frameworks are critical priorities to reap the benefits of digitalisation," the representative said.
"Moreover, to enable a high adoption rate, regulators should ensure that a sufficient and affordable spectrum of devices is available promptly."
Nikolai Dobberstein, managing partner for Malaysia at US-based consulting firm Kearney, said that the high-end smartphone market is led by well-known brands like Samsung and Apple, and it will be hard to penetrate for newcomers.
"In markets like India, local smartphone brands can establish a position in the lower and mid-end segments, though they struggle to maintain their positions. More often than not, they lose the battle to Chinese brands," Dobberstein explained. "Hence, the question for local phone makers is whether they will be able to sustain and demonstrate the required marketing skills, feature-rich products, aggressive pricing, and distribution of online sales efforts."
According to Jen Vu Huong, community programme manager at technology developer BK Holdings, the first thing to focus on is the interest of consumers. "Although we already have low-cost 4G phones, their recognition has been largely limited. Businesses should constantly research market demand before deciding to offer any products to consumers," said Huong.  
Van Anh (VIR)

While the commercial 5G network is not yet operational in Viet Nam, local tech firms are exporting their 5G technology to the world.

The Telecommunications Department said that the Vietnam Post and Telecommunications Group's (VNPT) license to test the 5G technology has expired and it has asked for extension.