Viet Solutions helps startups amid difficulties
Covid-19 poses challenges but also opportunities for startups. Instead of groping around for development paths and accepting the high failure probability rate, they can seek support from incubators like Viet Solutions.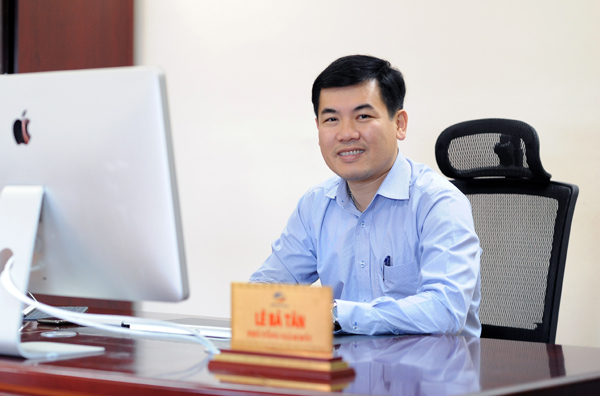 Le Ba Tan, Deputy CEO of Viettel Networks
An online workshop with the theme 'Starting up during the Covid-19 crisis', a sideline event of Viet Solutions 2021 competition, was organized with an aim to find a way for startups to develop amid the pandemic.
The panel speakers at the event included Le Ba Tan, Deputy CEO of Viettel Networks; Nguyen Hoang Tung, founder of Vi Viet Nam AI, the startup which once won first prize at Viet Solutions 2019; Hung Tran, co-founder and CEO of Got It, a startup from Silicon Valley; and Tran Quang Hung from Vinacapital Ventures.
Solving current and post-Covid-19 pains
This was a hot topic of discussion at the workshop. Tan said that for businesses, struggling with Covid-19 to exist is a must. However, businesses have to both seek solutions to survive the pandemic and find the way for their medium- and long-term development.
As for new startups, solving problems caused by Covid-19 will be only valuable for some certain moments. There will come the time when people face the pandemic in a more proactive way, even if it doesn't completely disappear. Therefore, preparing for the post-Covid-19 period should be the goal of startups, according to Tan.
Hung Tran from Got It thinks that solving the difficulties caused by Covid-19 is a necessity, but startups should not gather all their strength on this issue. Instead, they need to prepare themselves for a longer path.
Talking about potential technologies, Tran Quang Hung from Vinacapital Ventures said blockchain could be a good way for startups, though it remains controversial. Digital transformation and the necessary tools will be accepted if they can prove their efficiency.
Nguyen Hoang Tung, founder of VVN AI, the product that won first prize at Viettel Advanced Solution Track 2019, the precursor of Viet Solutions, said he and the co-founders do not follow a hot-development path.
"We make different decisions at different moments," he said
Opportunities from Viet Solutions
The competition organizers this year will raise questions that the Government and big businesses are seeking answers to. These are the existing "pains". If startups can solve them, they will succeed.
Startups which have good ideas will have opportunities to cooperate with Viettel and other large firms even if the ideas don't win prizes.
Viet Solutions aims to seek creative solutions and contribute to the implementation of the National Digital Transformation strategy. 
Trong Dat

Unlike other services, this is the only security camera solution in the market with camera, internet service and cloud system provided by one supplier.

The Vietnam Post has piloted the Post Smart automatic delivery cabinet model in 40 post offices in Hanoi and Ho Chi Minh City from July as part of efforts to minimise the risk of COVID-19 spreading.