Toothbrush-loving grouper becomes popular in Quang Ninh

A grouper fish in Quang Ninh has attracted lots of attention for liking teeth brushing, stroking and talking with strangers.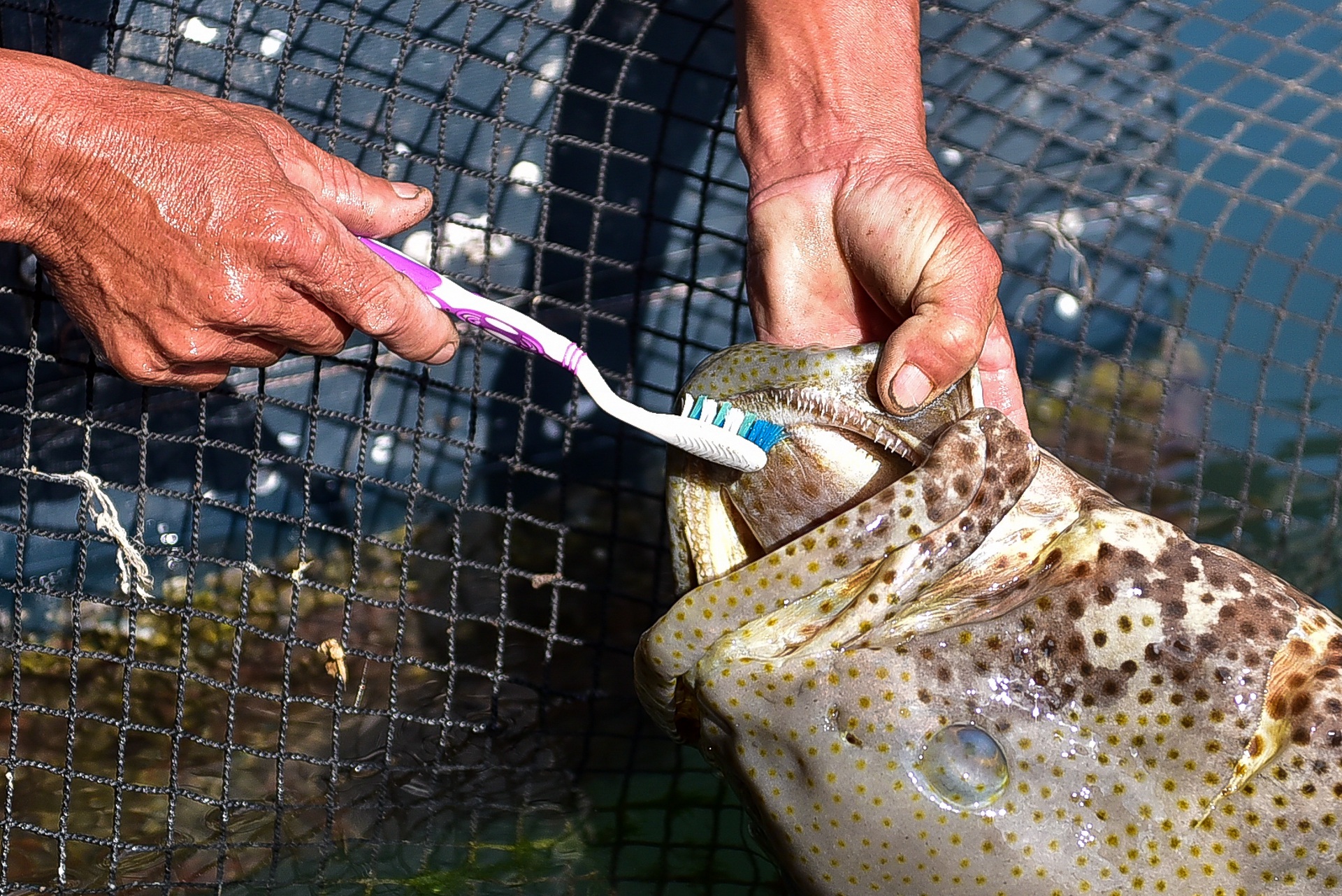 Brushing teeth for a grouper
The fish belongs to farmer Nguyen Van Binh. His fish farm is at Ong Cu Island, about 4 km away from Bai Tu Long Bay, Cam Pha City.

"Everyone is surprised and doesn't understand how a grouper fish can be so friendly. It resurfaced whenever it heard people talking. It likes playing and doesn't like eating, like a child," Binh said.

According to Binh, he and his family noticed that this grouper fish was different from others about 8 years ago. One of his employees realised that this particular fish was especially friendly when he was feeding. When being touched, the fish often swam around merrily.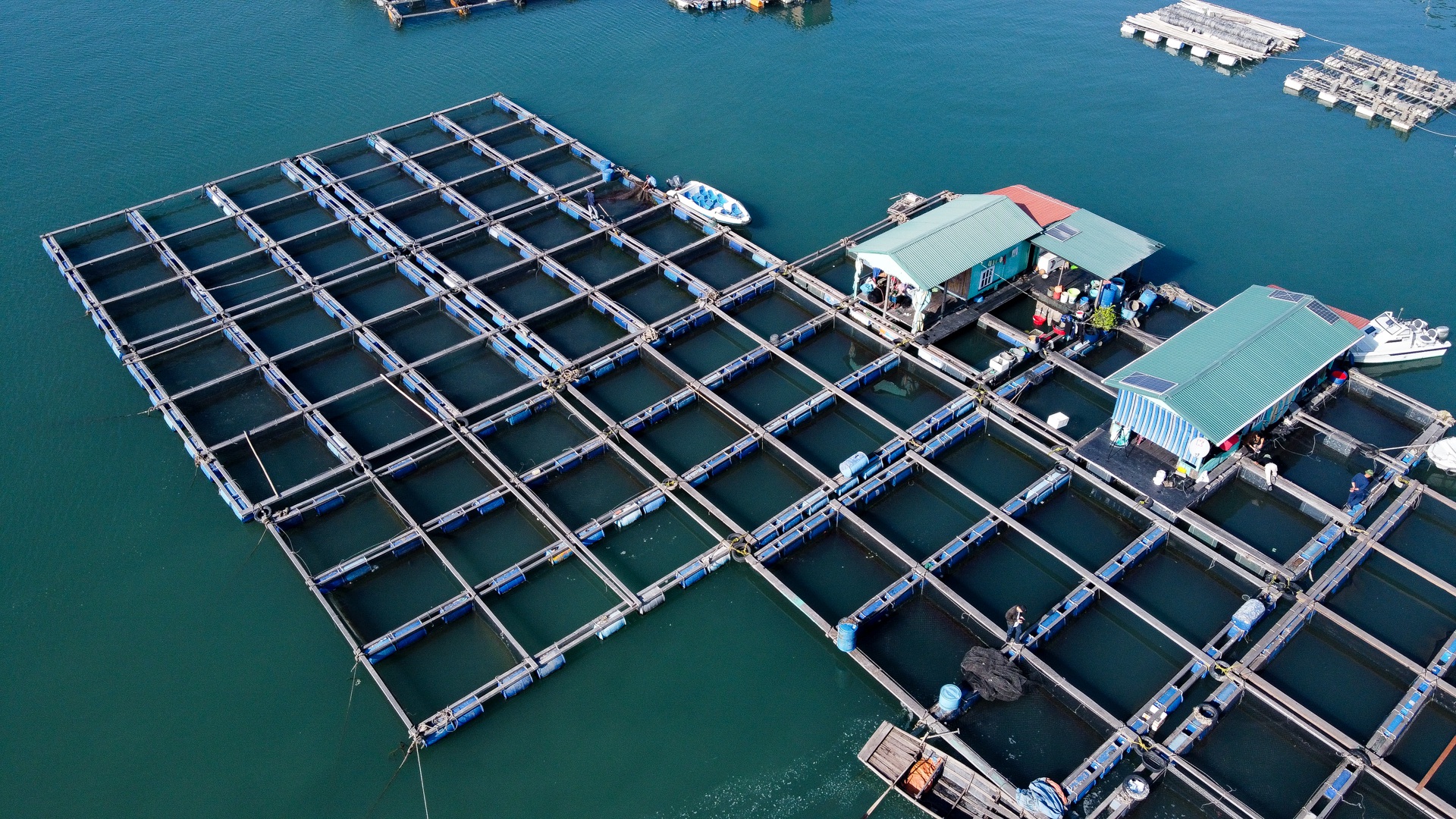 The fish farm of Nguyen Van Binh
"Grouper fish are not friendly fish. Big fish can bite your hands if you are not careful. But this fish likes being stroked by other people and when we tried to clean its teeth, its mouth opened willingly," Binh said.

Grouper fish have high commercial values. Vietnam has about 30 different types of grouper fish which are often sold at restaurants.

Binh also warned that they have to brush the teeth lightly like they are giving the fish a massage. During such time, the fish was very obedient and they could even be lifted out of the water for a photo. Binh said he had raised the friendly grouper for 17 years and no other fish was as friendly as this one. Many people have offered to buy the friendly grouper for hundreds of millions of VND but Binh refused.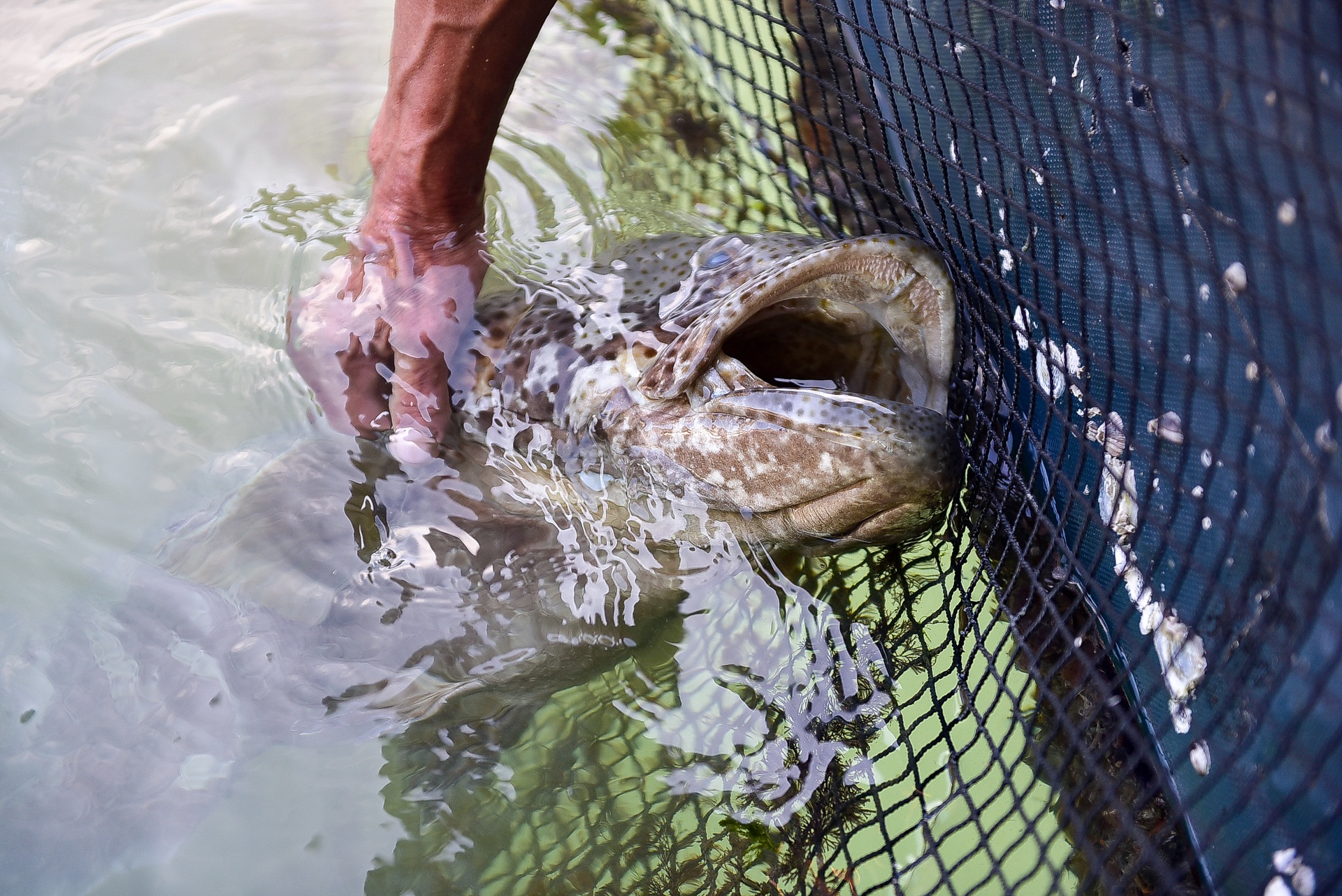 The friendly grouper
"I won't sell it, even for a billion VND. It's our lucky fish. We'll raise it until it grows old and dies," he said. "It eats when it wants to, otherwise, it just wants to be stroked and have its teeth brushed."

The toothbrush-loving fish doesn't like eating like other fish. While other fish already weigh 20 kg, the friendly grouper only weighs 8 kg. Binh has over 200 fish cages including black grouper and giant grouper. A giant grouper that weighs 25-40 kg is sold for VND1m a kilo.

Ong Cu Island has nearly 80 households with fish farms, raising fish with high economic value like grouper or cobia. Dtinews