The Vietnamese man in the world's top 1% of influential scientists
Prof. Nguyen Xuan Hung has been named in the top 1% of the most influential scientists in the world in 2020 based on the number of professional citations.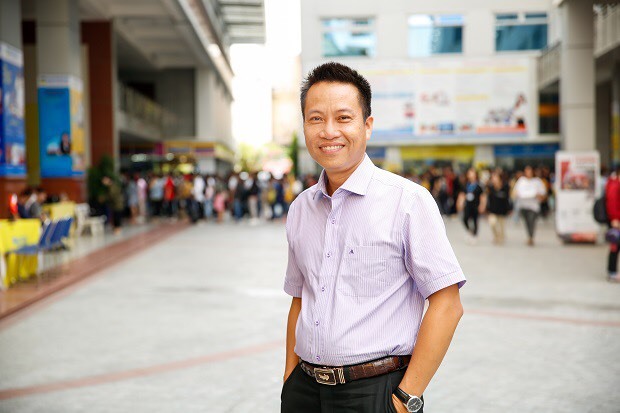 Professor Nguyen Xuan Hung
Professor Nguyen Xuan Hung is the only Vietnamese honored on the list of the world's Highly Cited Researchers (HCR) 2020 published by the Web of Science (WoS) under the US Clarivate Analytics, the global leader in providing trusted insights and analytics to enable researchers to accelerate discoveries.
This is the seventh time in a row (2014-2020) that Professor Nguyen Xuan Hung has been on the list, along with other Vietnamese scientists.
Prof. Nguyen Xuan Hung is currently the Director of the CIRTECH Institute of Technology (Ho Chi Minh City University of Technology). He is also a visiting professor at Sejong University (South Korea) and President of the Vietnam Mechanical Association.
Professor Nguyen Xuan Hung has more than 170 scientific research articles in journals in the ISI list.
There are a number of Vietnamese-born scientists on the list, such as Prof. Vo Van Anh (Swinburne University of Technology, Australia); Dr. Tran Phan Lam Son (RIKEN Institute of Physics and Chemistry, Japan), Prof. Ngo Huu Hao (Sydney University of Technology, Australia); and Prof. Dang Van Chi (Ludwig Cancer Research Institute, USA).
There are over 6,000 Highly Cited Researchers in various fields from nearly 60 nations, including 26 Nobel Prize winners.
The United States is home to the highest number of Highly Cited Researchers, with 2,650 authors, representing 41.5 percent of the researchers on the list.
China has 770 researchers named Highly Cited Researchers compared to 636 in 2019.
In Southeast Asia, Singapore has risen strongly, represented by Nanyang Technology University and National University of Singapore.
In Europe, the number of researchers in Germany and the Netherlands also increased compared to last year.
Le Huyen

Amongst all scientists in the top 100,000 across all fields lately released by the US PLoS Biology in 2020, twenty- two Vietnamese scientists were listed in the publication.