Students challenged to create games in 48 hours

Gameloft Vietnam is organizing a game development contest which challenges students to create games within 48 hours.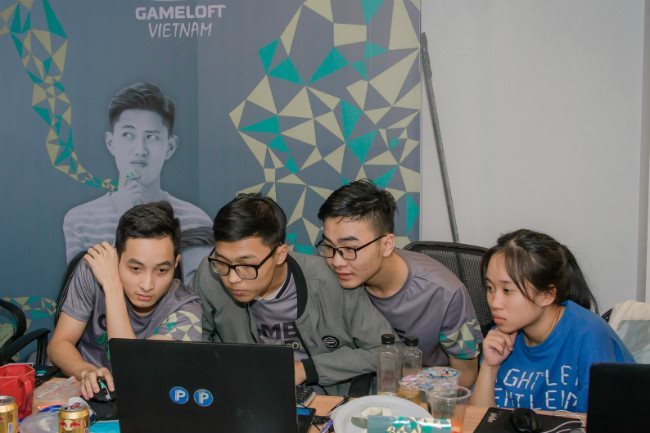 A team competes at the Game Jam 2019 contest - PHOTO: COURTESY OF ORGANIZER

Following the success of the previous season, the Game Jam 2019 contest is organized in Hanoi, Danang and HCMC, and has just been kicked off with two categories for students and specialists.
With prizes totaling VND150 million, the contest attracts 59 teams of more than 150 students and 70 information technology specialists across the country.
Each team has 48 hours to develop a game in line with the theme "Sustainability", through which the organizer encourages individual responsibility for sustainability to protect the environment and promote socio-economic development.
Hong Phuc, a contestant, said, "I'm very excited with this year's challenge. We hope Gameloft will organize many other meaningful programs to contribute to the sustainable development of the society."
The winners will be announced on November 27. SGT
 
Minh Tuan

Seated in a stylish living room of a home in a suburb of Nigeria's commercial center, Lagos, Basil Okpara Jr. is tapping away on his laptop keyboard.  

Student numbers continue to increase, according to "Open Doors" report from Institute of International Education(IIE).