Regulator seeks to revoke Zalo's domains

The HCMC Department of Information and Communications has asked the competent agencies to revoke the domains of Zalo.vn and Zalo.me, a Vietnamese-made messaging app, due to its unlicensed social network operations.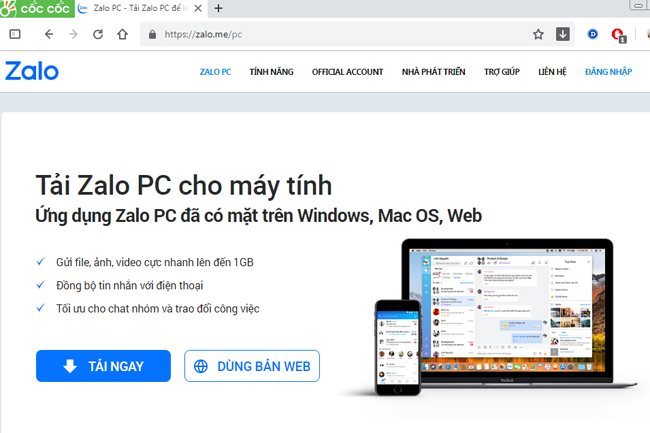 A screenshot of the Zalo domain zalo.me, which is still accessible, on July 19
The domains belong to Vietnamese technology firm VNG Corporation.
Nguyen Duc Tho, chief inspector of the department, told the news website VnEconomy that the domains provide social networking services but do not have licenses for it, prompting the department to seek a withdrawal of services.
He said that the inspectorate of the department had sent a notice to VNG 10 days ago so that the corporation could make preparations.
According to the official, the inspectorate required Zalo to acquire a license and imposed a fine on the messaging app last year, but the VNG has ignored the request.
"We offered a grace period for Zalo to apply for a license, in line with State management regulations, but they did not do so," he said.
He said that Zalo is a social network with more than 40 million users, so after much consideration, the department made the decision to withdraw services.
If authorities follow the request of the department, the Zalo domains will not be accessible today, July 19, according to the official.
However, if the enterprise takes corrective action, the department will reconsider, he said.
Launched in December 2012, Zalo has won an increasing number of users due to its capacity for fast and stable communications. The app is one of the leading apps on iOS, Android, Nokia and Windows phones. It has also launched PC and web versions to meet the communications demand of users.
Zalo has improved its products and developed the technical infrastructure needed to maintain its advantage. The app also provides opportunities for cooperation with other parties. Its priorities, however, are the integration of practical services for daily life, such as healthcare, education, information, food and shopping.
In 2014, the Mobile Marketing Association, the world's largest organization in the field of mobile marketing, named Zalo "Publisher of the Year." The association stated that Zalo has made significant efforts to lead media and advertising development on mobile phones and has achieved great success. SGT