Ransomware rises in third quarter

The number of variants of money stealing malware rose in the third quarter of 2019, though the number of victims recorded fell, according to a report from security firm Kaspersky.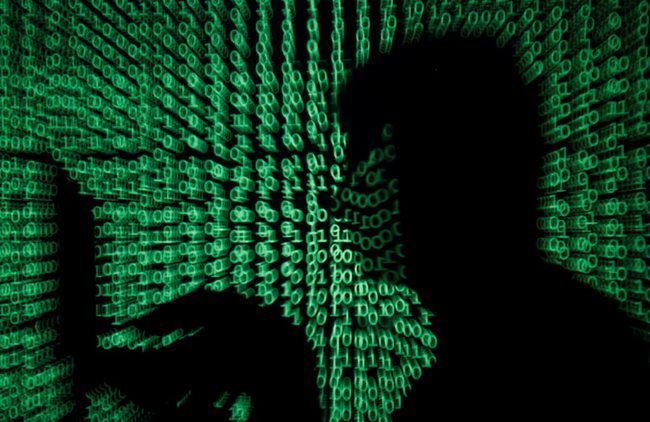 A man holds a laptop computer as cyber code is projected on him in this illustration picture taken on May 13, 2017
The report on the information technology threat in the third quarter of 2019 showed that over 229,640 computer users worldwide suffered ransomware attacks, down 11% year-on-year.
Despite the fall in the number of ransomware victims, the new variants of ransomware surged from 5,195 in the third quarter of 2018 to over 13,100 in the same period this year, rocketing by 153%.
Data from Kaspersky also indicate that the number of Vietnamese computer users attacked by ransomware inched up in the third quarter of 2019 to 2.2% year-on-year.
Indonesia had the highest number of ransomware victims in the Southern Asian region, ranking 23rd among countries subject to the most ransomware attacks.
The WannaCry ransomware remains a threat to computer users, as is Trojan-Ransom.Win32.Wanna, Trojan-Ransom.Win32.Phny and Trojan-Ransom.Win32.GandCrypt. Almost 50% of computer users worldwide have been attacked by these types of ransomware.
Researchers from Kaspersky also found a new variant of ransomware spreading quickly. It targets Network-Attached Storage devices, posing a high risk to data backups.
Kaspersky has detected over 989.4 million online threats in some 200 countries and territories. SGT
ChiThinh

It is time for Vietnam to master technologies to make sure local businesses, organisations and people are protected from cyber-attacks, Minister of Information and Communications Nguyen Manh Hung said on November 29.

More and more businesses and organisations in southern Vietnam are focusing on cybersecurity, but there are still limitations such as inadequate procedures and visibility of risks,