Online scams threaten cyber security

As a regular buyer of television and online sales channels, Nguyen Thanh Thuy has provided mobile phone numbers and home addresses to receive goods, but she did not expect her personal information to be passed on to a third party.
Vietnam faces cybersecurity threats
Local cybercrime threats on the rise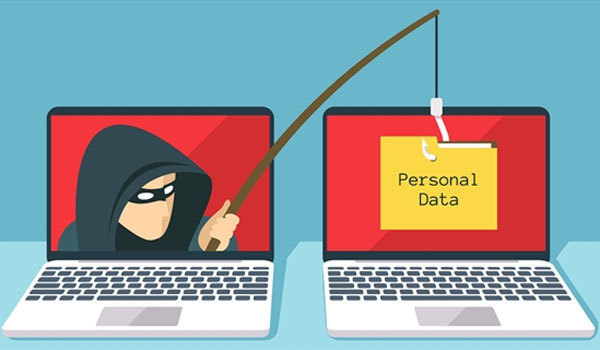 Insiders say that after getting personal information from the users, the swindlers use Internet and telecommunications networks with various tricks to make money. — Photo tech.co
Nguyen Thanh Thuy (not her real name), a resident in Hoang Mai District, Hanoi, said she was almost swindled one month ago. She received a call from a number informing her that she had won a pair of travel tickets abroad, and a valuable home appliance kit.
"When the caller realised that I was a little bit skeptical, she claimed to be from the customer service department of the third party, associated with the mobile network operator I had used for many years," Thuy said.
To gain her trust, Thuy said the caller also read her personal information including house address adding: "If you do not come to receive the gift, the network operator will send a car to pick you up."
Seeing that Thuy was less suspicious, the caller asked her to prepare personal papers and the deposit, which was said to be tax after receiving the prize. "I doubted the 'unusual' prize so I did not give her my details and seek advice and contact this phone number again.
"I didn't believe her because I've heard many people were cheated like that."
Disclosure of personal information is a common problem which is often caused by individuals handing over the information themselves unaware of what it will be used for.
This can lead to fraud, with some unscrupulous companies asking for money upfront before handing out 'prizes' that never materialise.
According to a survey by the Vietnam E-Commerce Association, 80 per cent of mobile phone users easily provide information about their phone numbers in supermarkets and shops, especially on online sales platforms.
Many are naïve to the fact the information could lead to fraud.
Major Do Anh Tuan, Deputy Director of the Ministry of Public Security's Department of Cyber Security and High-Tech Crime Prevention, said the use of internet space for cheating was very complicated in the past. It focused on spam messages from phishing phone numbers, pretending to be foreigners to get acquainted and send gifts to Vietnam, and the trick of winning prizes and proposing the winners to pay money.
The scammer only needs to convince a small number of people to pay-up to reap the illegal rewards.
According to Nguyen Quang Dong, head of the Institute for Policy Studies and Media Development, in the Law on Cyber Security, there are two important areas that are cyber attack and user data privacy.
"In term of data, the privacy of data is a relatively new issue not only for Vietnam but also for the world, so the Law on Cyber Security cannot cover and handle every online violation," Dong said.
Lawyer Nguyen Thanh Ha from the S&B Law Firm said the volume of high-tech crime had rapidly increased recently and become more serious, causing great damage to businesses and threats to cybersecurity and safety.
Ha said the crime of using high technology had been specified in the Criminal Code, in which the sanctions are very heavy, from fines to life imprisonment.
With more than 60 million Facebook accounts, Vietnam is currently ranked 7th in the world in the number of people with accounts.
For social networking participants, insiders say people should provide as little information as possible. It's necessary to limit providing personal information such as birth date, phone number, email address, home and work address in public.
From the beginning of 2019 until now, Hanoi Police has received complaints from 18 victims, with the total amount of cash taken up to VND33 billion (US$1.4 million). After getting personal information from the users, the swindlers use Internet and telecommunications networks with various tricks to make money.
The insider also said Vietnam needed to build a "digital culture", which is the standard of behaviour of each "population". In the network environment, citizens must have a sense of self-protection of personal information, considering it as a digital asset, not easy to provide it to online shopping websites and data collection units.
VNS