Network operators are not doing enough to prevent spam calls, texts
Millions of fake calls and tens of thousand of subscribers in the last five months were handled, but network operators do not appear to be sufficiently determined to fight against spam calls.
The Ministry of Information and Communications (MIC) has recently taken a series of moves to deal with different types of 'telecom waste', including spam messages, spam calls and spam e-mails.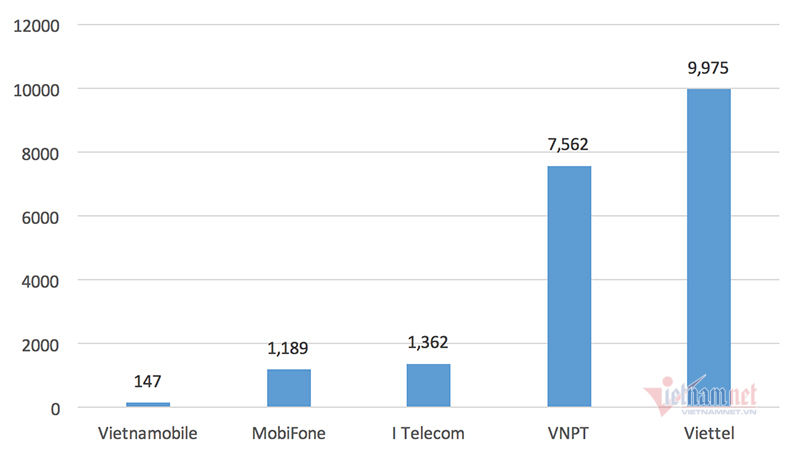 In November 2020 alone, 20,235 subscribers delivering spam calls were prevented
It acts as the advisor to the government on Decree 15 on penalties for violations of regulations on postal services, telecommunication, radio frequencies, information technology and electronic transactions, and on Decree 91 on fighting spam messages, spam emails and spam calls.
The documents set an important legal framework which creates sanctions to radically handle telecommunications waste.
Since July, the Authority of Telecommunications has been urging mobile network operators to use technical measures to prevent spam and spam calls.
The agency reported that in November 2020 alone, 20,235 subscribers delivering spam calls were prevented. From July to the end of November, 72,539 subscribers were blocked because they had spread spam calls.
All the subscribers spreading spam have their incoming calls from other networks blocked and outgoing calls to internal subscribers blocked.
As for fake calls and phishing calls, network operators prevented 3.7 million calls in November. Of this, 2.6 million fake calls were prevented by Viettel, while the remaining 1 million calls prevented by by MobiFone and VNPT.
These were calls using counterfeited subscription numbers of the police and banks to fixed and mobile subscribers in order to cheat and appropriate assets.
The calls from counterfeited subscription numbers can be easily discovered by experts because they have unusual number structure, but most people cannot. Many people have fallen into the traps set by scammers.
The Authority of Telecommunications sent a dispatch to telecom service providers, requesting communication and technical solutions to minimize the scams. In the last six months, 34.3 million fake calls were prevented by network operators.
The statistics about the number of spam calls prevented by different telcos show considerable differences.
The figures about the number of spam calls prevented in November showed that 86 percent of the 20,235 spam calls discovered in November were handled by two network operators, Viettel and VNPT.
But the total number of calls handled by MobiFone, Vietnamobile and I Telecom just accounted for 14 percent.
In November, I Telecom blocked 1,362 subscribers spreading spam calls, accounting for 6.7 percent of total subscribers handled by all network operators. For MobiFone and Vietnamobile, the figures were 5.9 percent and 0.7 percent, respectively.
The problem has existed for the last six months. The number of subscribers blocked by MobiFone accounted for 6 percent, but it holds 20.85 percent of the mobile telecom market. 
Trong Dat

iMessages with advertising content about gambling are being sent to iPhone users in Vietnam.

According to the Telecommunications Department under the Ministry of Information and Communications, mobile network operators in Vietnam locked 34,700 subscribers that made spam calls and prevented over 9 million fake calls in the last three months.