Ministry gets tough on nature preservation violations

The Ministry of Natural Resources and Environment has proposed to raise the fines to 400 million VND (17,240 USD) for violations on environmental protection, biodiversity preservation and protection of natural ecosystems.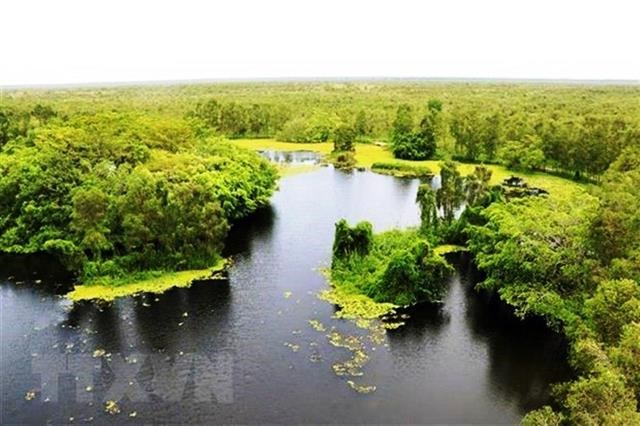 A corner of U Minh Thuong National Park in the Mekong Delta province of Kien Giang. The park has been preserving the significant bio-diversity values of a special wetland. 

This is part of an amended draft decree on biologicalconservation violations, which would replace the current Government's Decree155/2016/ND-CP issued on November 11, 2016.

The new guidelines mean those who were found to build constructionworks for illegal residence in the ecological conservation areas would be finedbetween 500,000 VND and 3 million VND (129 USD).

The same violation in the strictly protected sections ofconservation areas would get heavier fines of up to 30-50 million VND (1,290-2,150USD).

Violations on encroaching the protected areas of conservationto build houses or farms for cattle, poultry and aquaculture raising would befined between 50-100 million VND (2,150-4,300 USD).

The heaviest fines of up to 400 million VND (17,240 USD)would be imposed for acts affecting or causing damages to the natural ecosystemareas such as mining, embanking water tanks, using fire or toxic substancesduring the natural resource exploitation.

The draft also stipulated severe sanctions for violations onwetland encroachment.

Acts that caused damages to the wetlands would face the finesof between 250-400 million VND (10,750-17,200 USD). In case the acts givingnegative impacts on the migratory birds, violations would be given more 200-300million VND (8,600-12,900 USD).

The amended draft decree aims to tighten control onenvironmental protection, biodiversity preservation and protection of naturalecosystems and migratory birds.

The ministry is collecting the public's opinions for thedraft decree before submitting it to the Government for approval.-VNA