Man prosecuted for keeping large number of rare tortoises
A man in the Central Highlands province of Dak Lak has been prosecuted for illegally keeping up to 127 rare tortoises.
According to deputy head of Buon Ma Thuot City's Police Board, Hoang Minh Trien, 59, in Tan Hoa War has been temporarily banned from leaving his house.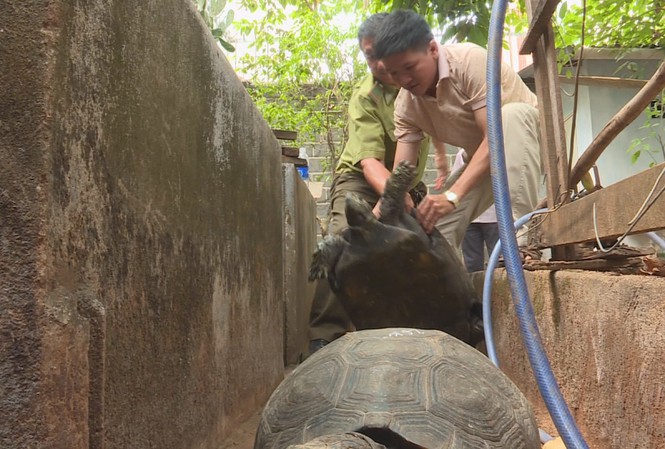 Up to 127 tortoises kept illegally at Trien's house

Local police found up to 127 tortoises with 101 listed as among rare and endangered species in Vietnam. The biggest weighs up to 32 kilos, while the smallest being around one kilo.

The police then handed over 101 rare and endangered tortoises to the Centre for Rescue, Conservation and Biological Development of Cuc Phuong National Park in Ninh Binh Province.

The police noted that this is the biggest-ever wild animal captivity case in the Central Highlands region so far.

The police have continued investigating the case. Dtinews/Tienphong
Two rare turtles that were set to be eaten in central Quang Binh Province have been rescued after a man found them at a local market and decided to save them.