Low rainfall worsened air quality in Hanoi

Last September recorded the lowest rainfall in the last six years, triggering air pollution and increasing the concentration of PM2.5, the Ministry of Natural Resources and Environment announced on Monday.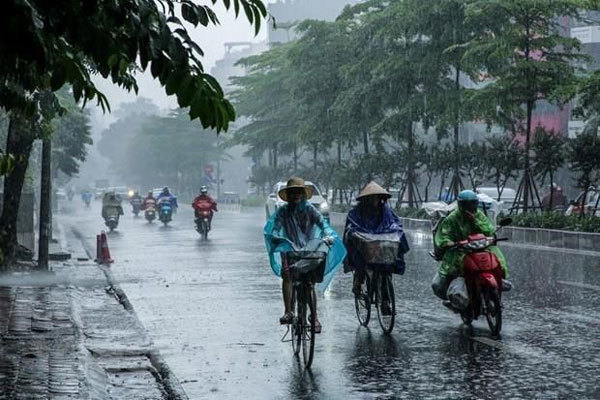 As rain helps to dissolve polluting agents, limited rainfall in September led to the decline of air quality in Hanoi. Photo for illustration. — VNA/VNS Photo
Hoang Van Thuc, deputy head of the Vietnam Environment Administration, said air pollution in September happened locally and abnormally compared to previous years along with a dramatic rise of hazardous atmospheric particulate matter PM2.5, especially in big cities including Hanoi and HCM City.
"Without appropriate mechanisms, air pollution will get worse," he warned.
Data collected from 13 air quality monitoring stations in Hanoi showed the upward trend of PM2.5 concentration from September 12 to 29. Specifically, from September 15 to 17 and 23 to 29, the matter's concentration increased more than 75 per cent, far exceeding Vietnam's standard of 25 µg per cubic metre.
The fluctuations of PM2.5 and PM10 in Hanoi depend heavily on weather conditions.
HCM City faced the same situation in September due to seasonal changes, Thuc said.
"Moreover, farmers in Hanoi's suburban areas still practise agricultural combustion, generating smoke and leading air quality to decline in the city centre," he added.
"The ministry has asked responsible agencies to tighten management over vehicles and construction, yet the situation has remained unchanged."
According to MoNRE, air quality in Vietnam's cities has slightly improved since 2013. However, air quality index changes locally during a day and depends on the location of sensors.
"If we put monitoring stations at hotspots with high traffic density or near construction sites, indicators are usually bad. To evaluate the overall air quality in Hanoi, it has to be based on the density of monitoring stations. Information provided by some foreign-developed apps using data from some sensors should only be considered a reference," Thuc said.
Hanoi is going to have 20 new air quality monitoring stations to promptly issue warnings.
MoNRE will complete a report on the development of an air monitoring network by the end of 2019. VNS