How are game studios faring in Vietnam?

Many years ago, programmers cherished the ambition of creating purely Vietnamese games for Vietnamese people, and also bringing them to the world.
Ngo Minh Quan, who graduated from the Da Nang Univesrity of Technology and obtained a master's degree from the University of Technology in Sydney, Australia, began developing games when he was a university student.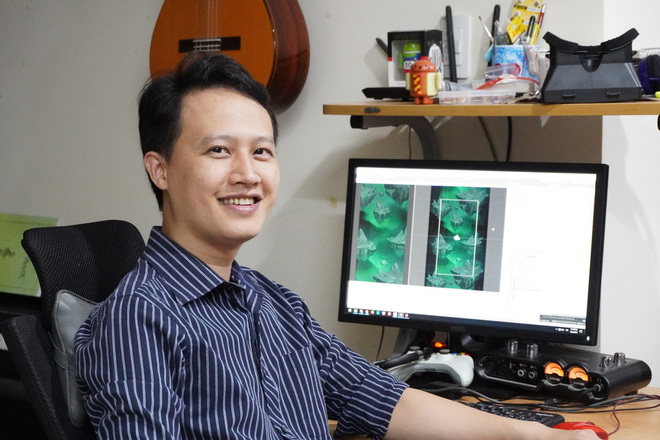 Ngo Minh Quan, CEO of Spirit Bomb


After finishing school, he worked for large game firms such as Gameloft Vietnam as producer and then for FPT Online as studio director.

While working for game firms, Quan made investment in some Vietnamese games, but did not succeed with the business. However, Quan did not give up his dream.

In October 2013, he resigned from his post and started a studio named Spirit Bomb in HCM City. At first, the small company only had five workers, who were his friends and old colleagues and some first projects of the company failed.

Many years ago, programmers cherished the ambition of creating purely Vietnamese games for Vietnamese people, and also bringing them to the world.
"The biggest difficulty in the first years of operation was the lack of capital. In addition, at that moment, he did not know what games to develop to make profit," he recalled.

After failure, the company consumed most of the capital it had. Therefore, the company had to do outsourcing for foreign partners to maintain its operation and continue nurturing the dream of developing games independently.

Quan used money earned from outsourcing jobs to develop his own products of Spirit Bomb.

Since the products have brought stable income, the Spirit Bomb has stopped doing outsourcing to focus on developing major products. Some of its products, distributed by Sirpit Bomb itself, have had more than 5 million downloads on Google Play and App Store.

These include Sky Champ, a classic aircraft shooting genre. However, the game has been "modified" with more features such as hatching, raising and training animals, role-playing and fighting with other players.

According to Quan, the Vietnamese game market has witnessed big changes in recent years. Previously, game studios just needed to create good games and would easily find gamers, and there was no need to run media or advertisement campaigns. But now, games won't be able to develop without marketing.

Therefore, small game firms are under pressure. They have to cooperate with big distributors to advertise their products and share profits with the distributors.

Some developers are trying to seek investments to run ads themselves. However, most investment funds want to pour money into the application area which has lower risks than game development.
Mai Nam 

The Vietnamese fintech startup ecosystem is now home to more than 150 companies and brands, covering a broad range of services from digital payments and alternative finance to wealth management and blockchain.  

CMC Cyber Security (CMC Corporation) was granted the Information Security Awards 2019 by the Vietnam Information Security Association (VNISA) at the Vietnam Information Security Day 2019 held in Hanoi on November 29.