Heavy rain serves to ease air pollution in Hanoi

A deluge of rain which hit Hanoi on the morning of October 3 caused disorder for residents whilst also reducing the amount of air pollution in the capital's atmosphere.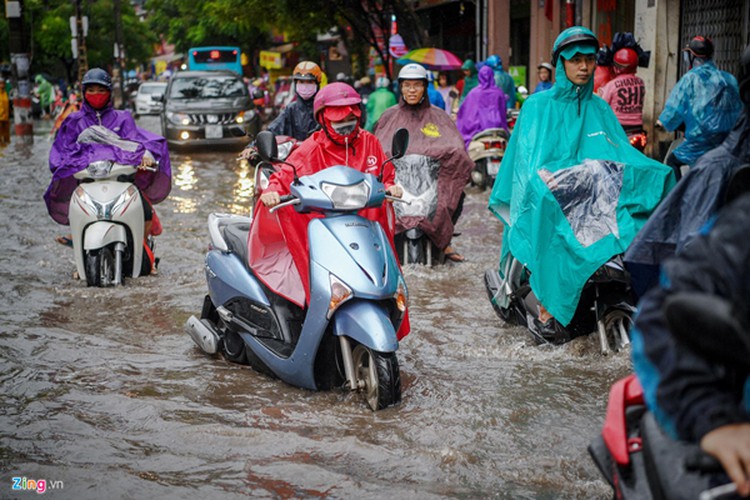 Heavy rain soaked the capital from 7am on October 3, leaving many streets throughout the city submerged in flooding. A number of motorbikes broke down on Tran Cung street in Cau Giay district.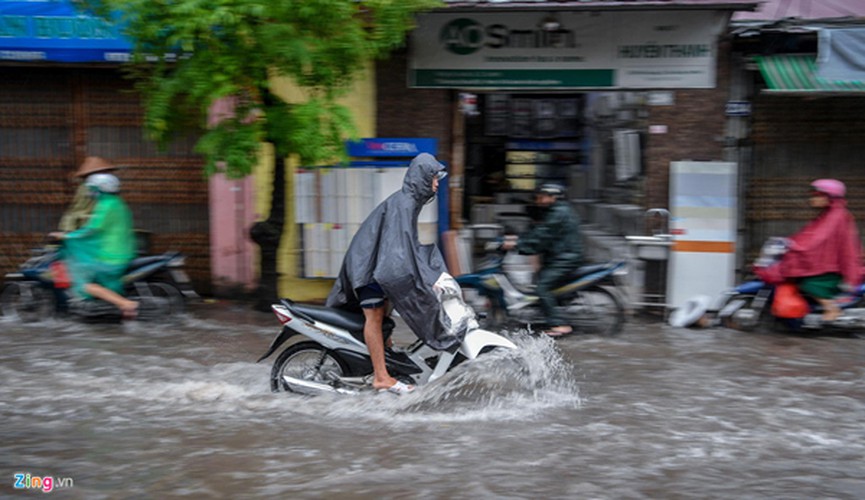 From 7:30am, the rain across Hanoi became stronger, leaving several streets in Bac Tu Liem and Cau Giay districts flooded.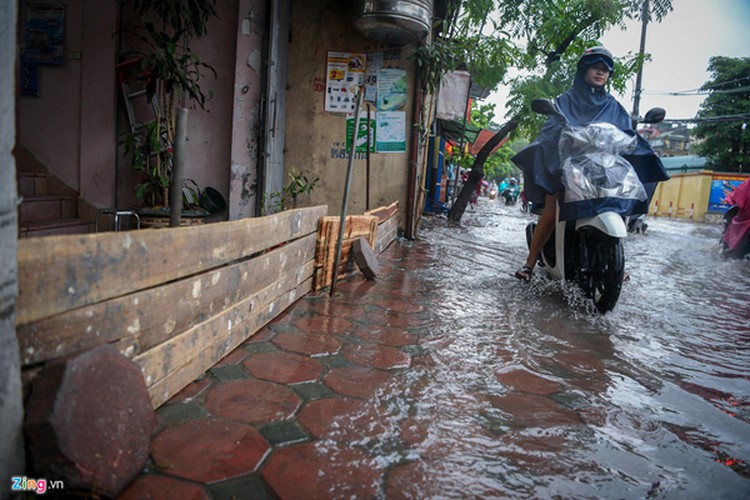 Local people on Tran Cung street attempt to protect their homes from the rising water.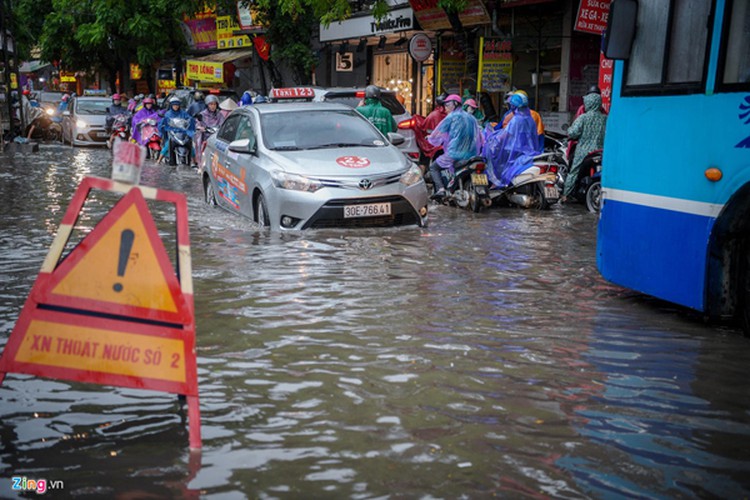 Tran Cung street is badly affected by the heavy rain, hampering morning commuters in the process.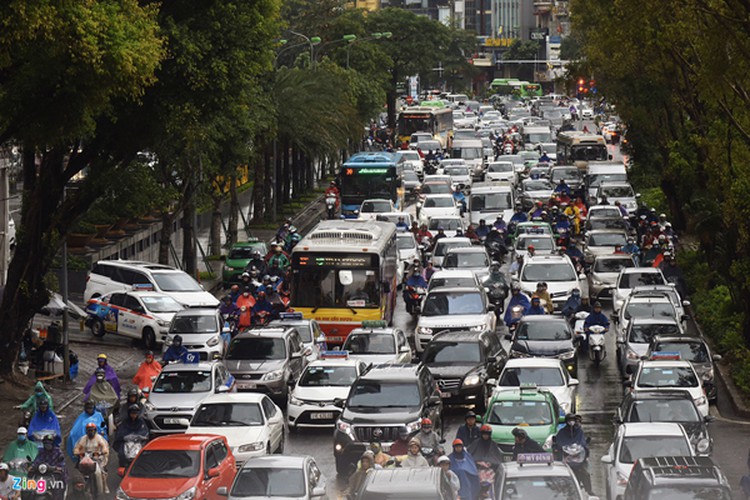 The rainfall that hit the city in the early hours of October 3 coincided with the morning commute of many of the city's residents. As a result, severe traffic congestion built up on roads across the capital, including the Kim Ma-Lieu Giai intersection.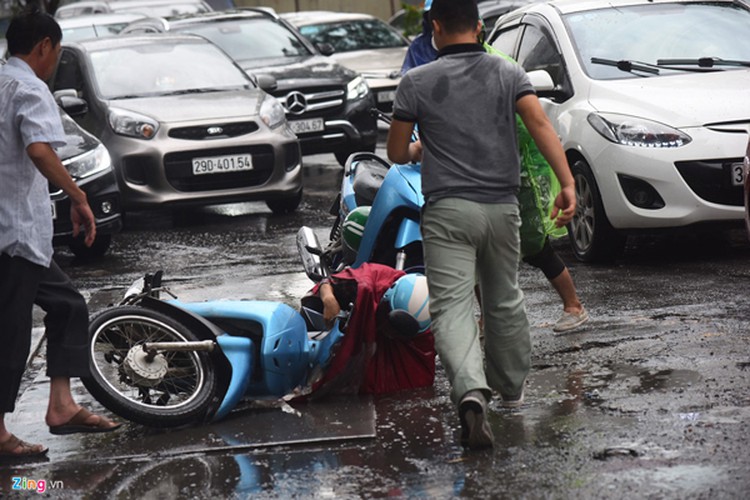 A woman suffers a fall from her bike on Kim Ma Street due to the slippery conditions.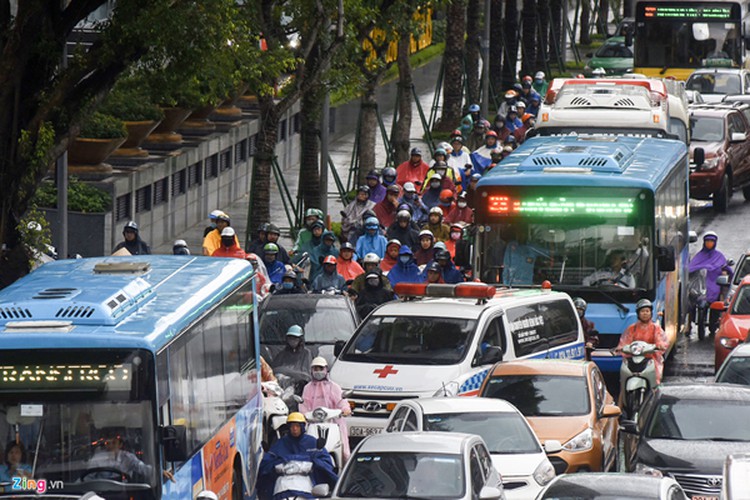 Commuters are forced to wait in the heavy traffic, causing severe delays.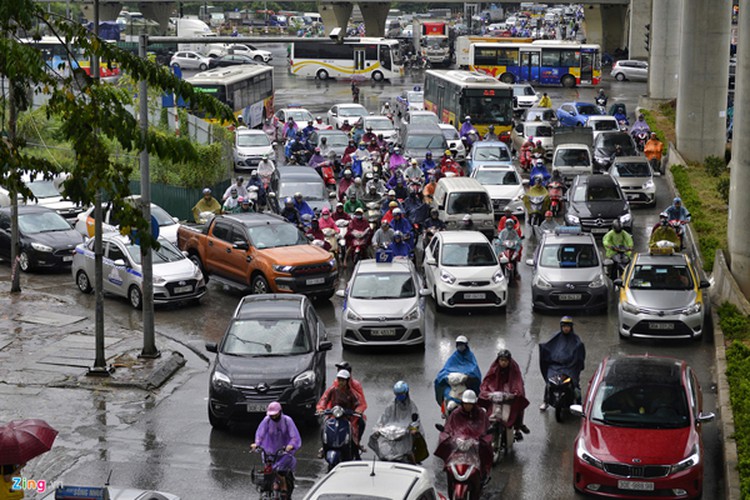 Traffic chaos hit the Xuan Thuy-Cau Giay intersection at 7:15 am.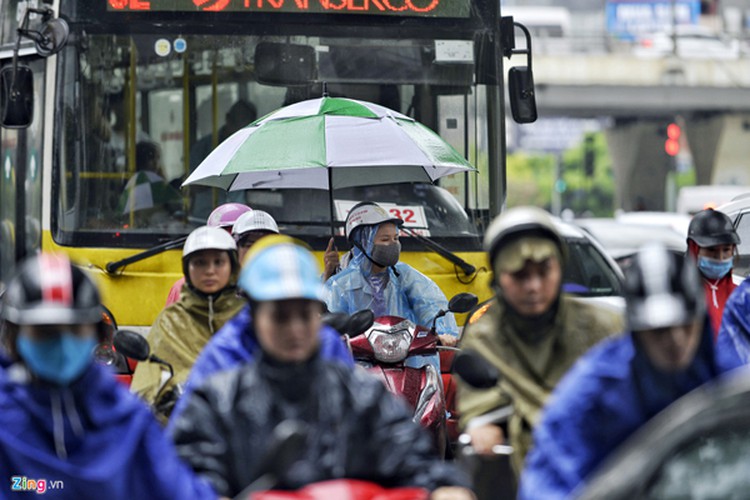 Some commuters carry umbrellas as they battle through the flooded streets.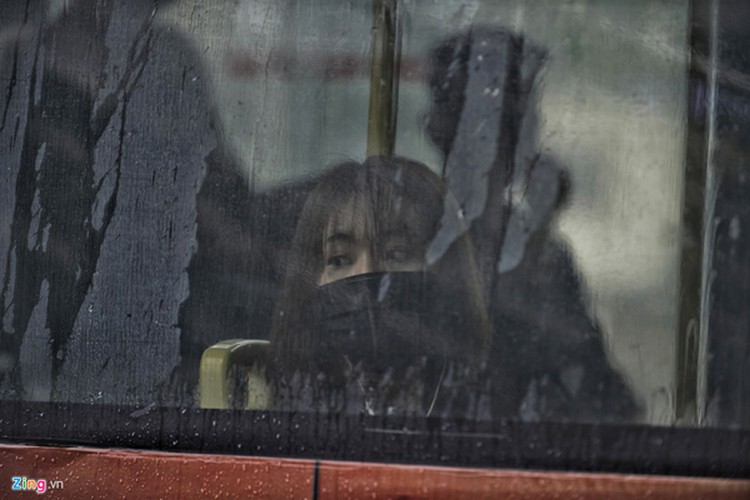 Buses are at a standstill as congestion slow the journey for many road users.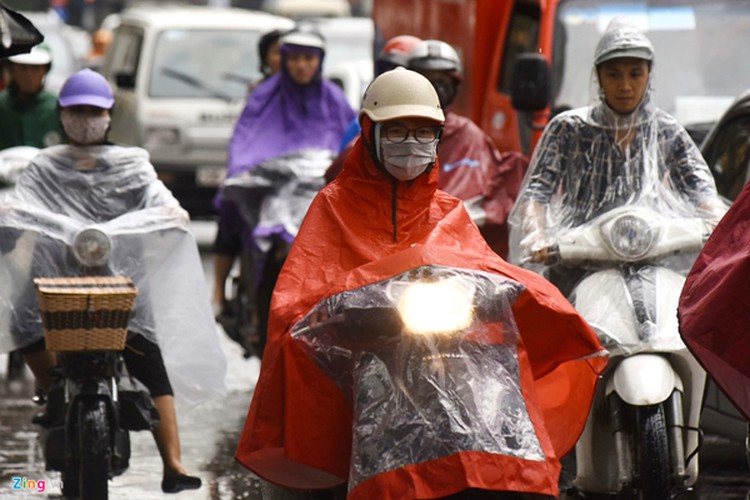 Many commuters are unable to reach their office by 9am due to the gridlocked streets.
Zing/VOV