HCM City continues battling air pollution

HCM City has faced severe air pollution over the past week with a high index of PM2.5.
According to the independent online air quality index monitor AirVisual, the serious air pollution was one of the main reasons why HCM City was enveloped in dense smog on January 13-19.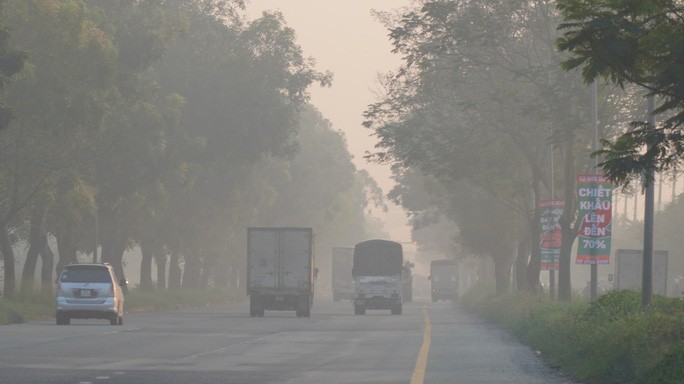 Air pollution in HCM City

The HCM City's Natural Resources and Environment said that exhaust fumes from vehicles are a major reason for the air pollution.

HCM City is now home to around 10 million vehicles, including up to 8.5 million motorbikes.

On-going construction projects and emission from industrial parks have also been attributed to the problem.

Over the past ten years, HCM City's PM2,5 index has considerably increased and doubled the World Health Organisation's permitted level.

In September last year, Saigon General Hospital witnessed a 10-fold rise of patients with respiratory problems.

HCM City authorities are going to tighten regulations about exhaust fumes from motorbikes which they deemed as one of the main causes of pollution.

The Department of Transport has asked for the co-operation from Vietnam Association of Motorcycle Manufacturers and Honda Vietnam in order to build a pilot motorbike emission control programme.

The city needs to focus on the development of means of public transport to mitigate environmental pollution as well as traffic congestion.
Nguoilaodong/Dtinews