Hanoi hosts national forum on development of digital enterprises
A national forum aimed at fostering the development of local digital enterprises kicked off on December 23 in the capital as part of a one-year review since the implementation of the "Make in Vietnam" strategy.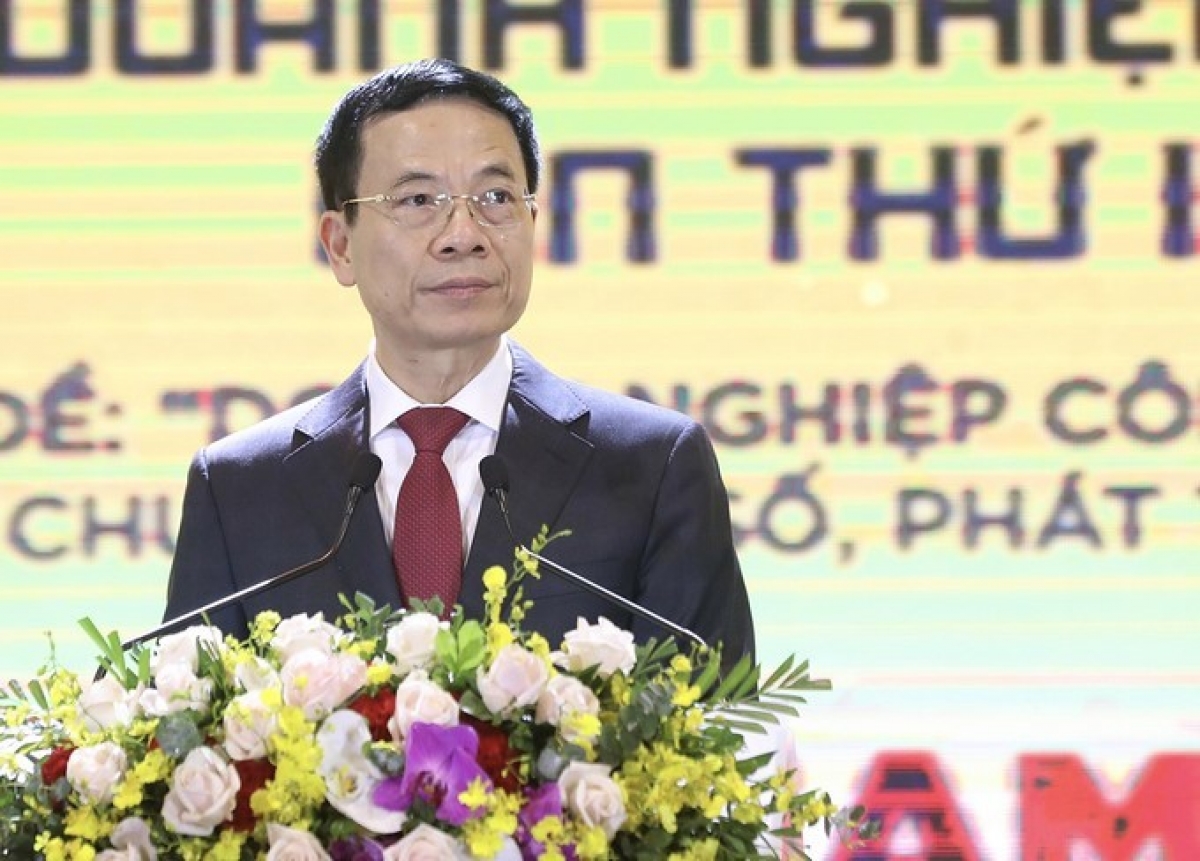 Addressing the forum, Minister of Information and Communication Nguyen Manh Hung underlined the importance of the "Make in Vietnam" strategy as a means of working towards a prosperous and developed country in the future.
Minister Hung reviewed the remarkable progress made by domestic digital businesses since the strategy was first implemented, of which over 13,000 digital businesses have successfully been established one year on from its launch, representing an increase of 28%.
At present, Vietnam is home to a community of more than 58,000 digital businesses, and it is expected to meet the target of 100,000 enterprises to be formed by 2025, the Minister stressed.
He also stressed the importance of utilising different technologies in the fight against the novel coronavirus (COVID-19) pandemic, including the launch of tracing apps like Bluezone, Ncovi and CoMeet, along with online learning platforms, remote health examinations and treatment, and business management software for micro and small and medium-sized enterprises (SMEs).
According to the minister, Vietnam has ranked fifth in the world in terms of 5G infrastructure and equipment ownership. It plans to build a digital landscape with the aim of transforming the nation from a real into a virtual world.
The "Make in Vietnam" strategy must focus on outlining a long-term vision whilst simultaneously developing open technology, open-source software, and opening data to businesses and individuals in order to create new values with the aim of becoming a technological country in the future, Hung said.  
2021 can be considered a period of potentially strong development for Vietnamese technology, he stressed, adding that the "Make in Vietnam" strategy will further contribute to developing the country and ultimately achieving a prosperous and happy state.
As part of the occasion, Prime Minister Nguyen Xuan Phuc sent a congratulatory letter to the forum, expressing that the digital business community has been an important driving force behind Vietnam's economic development, helping maintain economic growth and ensuring national security.
The PM called on digital businesses to pioneer and make further contributions to the ongoing process of digital technology transformation.
This year's event attracted approximately 1,000 delegates, including various government leaders, relevant ministries, along with a number of diplomatic agencies and international organisations in Vietnam. They were joined by hundreds of domestic and foreign experts and large technology enterprises. VOV

Vietnam has gained major achievements after more than 20 years of opening its doors to the internet. 

A difficult question can often become easier if a new approach is used, Minister of Information and Communications Nguyen Manh Hung told representatives of Thai Nguyen agencies pursuing the path to digital transformation.