Decisive solutions in IT application for COVID-19 fight
Vietnam is taking a number of bold measures to control COVID-19, with IT application being an extremely important solution.
Nguyen Truong Nam, deputy head of the Ministry of Health's Information Technology Department, talked about how these solutions support cities and provinces nationwide.
IT solutions are playing an important role in different industries. How does IT application support the healthcare sector?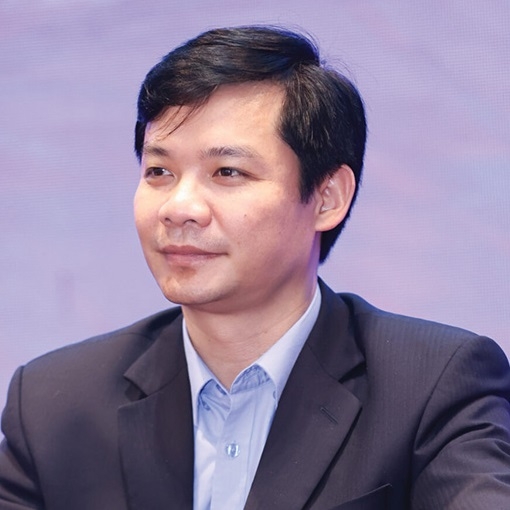 Nguyen Truong Nam, deputy head of the Ministry of Health's Information Technology Department
In the past, when talking about IT, people often thought of computers, the Internet, and software systems. But now in the digital era, IT is much different. Application in the healthcare sector has been paid more due attention to and is applied more widely to serve diagnosis and treatment activities, thus better taking care of people.
For instance, at hospitals, IT application is now more advanced such as hospital management software, electronic health records, telehealth, and application of AI in diagnosis and treatment, among others.
In the future, more advanced IT solutions will be applied in the healthcare sector, supporting doctors in diagnosis and treatment, and people in getting better access to healthcare services.
How important is IT application to preventing the pandemic, especially in Vietnam?
Besides important measures like vaccines and principles such as wearing masks consistently and practicing hygiene, the country has been accelerating IT application in the COVID-19 battle.
For example, IT is being applied in the tracing of COVID-19 infections. If we use traditional methods like asking people about where they have been, with whom, and what they have done, it will take a lot of time and is less efficient. With the serious developments of the Delta variant, if we are slow in tracing, the situation would become worse to control.
But if we apply IT using databases from health declarations, QR codes for travel histories, and more, we find it easier to access the details required so that we keep track of the situation of close contacts and high-risk areas.
Taking samples is another area of work that has seen strong IT application which fast-tracks the work and increases its efficiency.
How has the Ministry of Health (MoH) supported cities and provinces in IT application in terms of the pandemic, especially in the Mekong Delta provinces of Dong Thap, An Giang, and Vinh Long where the MoH's supporting teams are operating?
The MoH has issued a number of documents, giving guidelines for cities and provinces in strengthening IT application in the COVID-19 battle. The ministry also collaborates with the Ministry of Information and Communications in deploying IT measures and solutions in response to the new developments of the pandemic.
We support cities and provinces in applying IT in tracing and taking samples, community screening on a large scale, mass COVID-19 vaccination management, and analysis and reporting of the pandemic so that cities and provinces can make quick decisions. Dong Thap, Vinh Long, and An Giang now rank fifth, 14th, and 18th nationwide in terms of being most vulnerable to COVID-19 outbreaks. If we are slow in tracing and stamping them out, the situation will be worse, but thus far, IT application has produced positive results in the fight in these areas in particular.
Source: VIR

Minister of Health Nguyen Thanh Long has sent a letter to organizations and scientists in the health field, calling for their cooperation in proposing practical and feasible solutions and actions to respond to the Covid-19 pandemic.