Da Nang monkeys flood city in search of food
Hundreds of monkeys from the Son Tra Peninsula in Danang City have recently flocked into the city to seek food.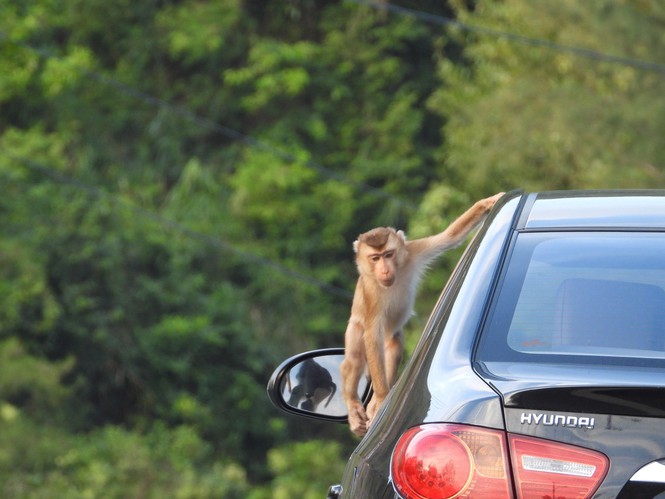 A monkey climbs on the car on a street in Danang.
The monkeys used to gather at Linh Ung Pagoda to beg for food from visitors in Son Tra Peninsula. But now they have flocked to the city streets. The monkeys have got used to humans and many of them casually rummage through the bags of visitors to find food. When no-one is around they go to rubbish sites.

Some of the monkeys have been killed and injured in traffic accidents when running across the streets.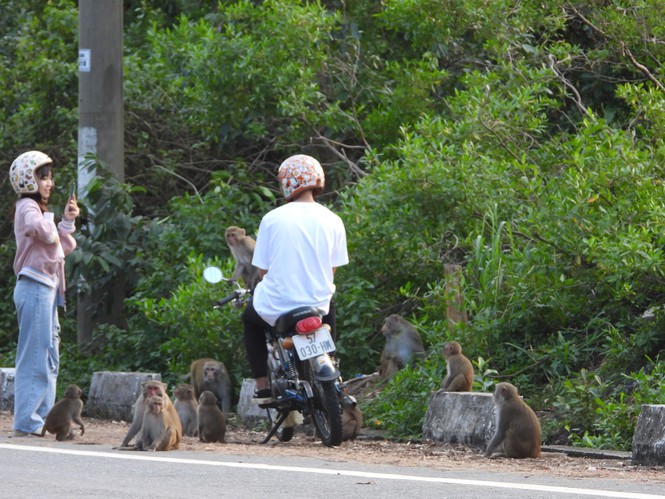 The monkeys are no afraid of tourists.
A photographer in the area, Nguyen Van Tuan, said children and women might be in danger if they were surrounded by the monkeys. However, several visitors have been entertained by the animals and teased the monkeys.

"They have used food to encourage the monkeys to get closer to them but then would take the food away," Tuan said. "This has angered the monkeys and they have attacked visitors."

Son Tra Peninsula and Danang Beaches Management Board has put up warning signs asking visitors to not feed wild animals at several locations. Dtinews/Tienphong

The proposal to release around 150 monkeys at Cao Dai Holy See in the southern central province of Tay Ninh into the wild has been sent to provincial authorities.