Da Nang beaches continue to face erosion
Beaches in the central city of Da Nang continue to face severe erosion after rain, raising concerns among local residents.
Beaches in the central city of Danang continue to face severe erosion after rain, raising concerns among local residents.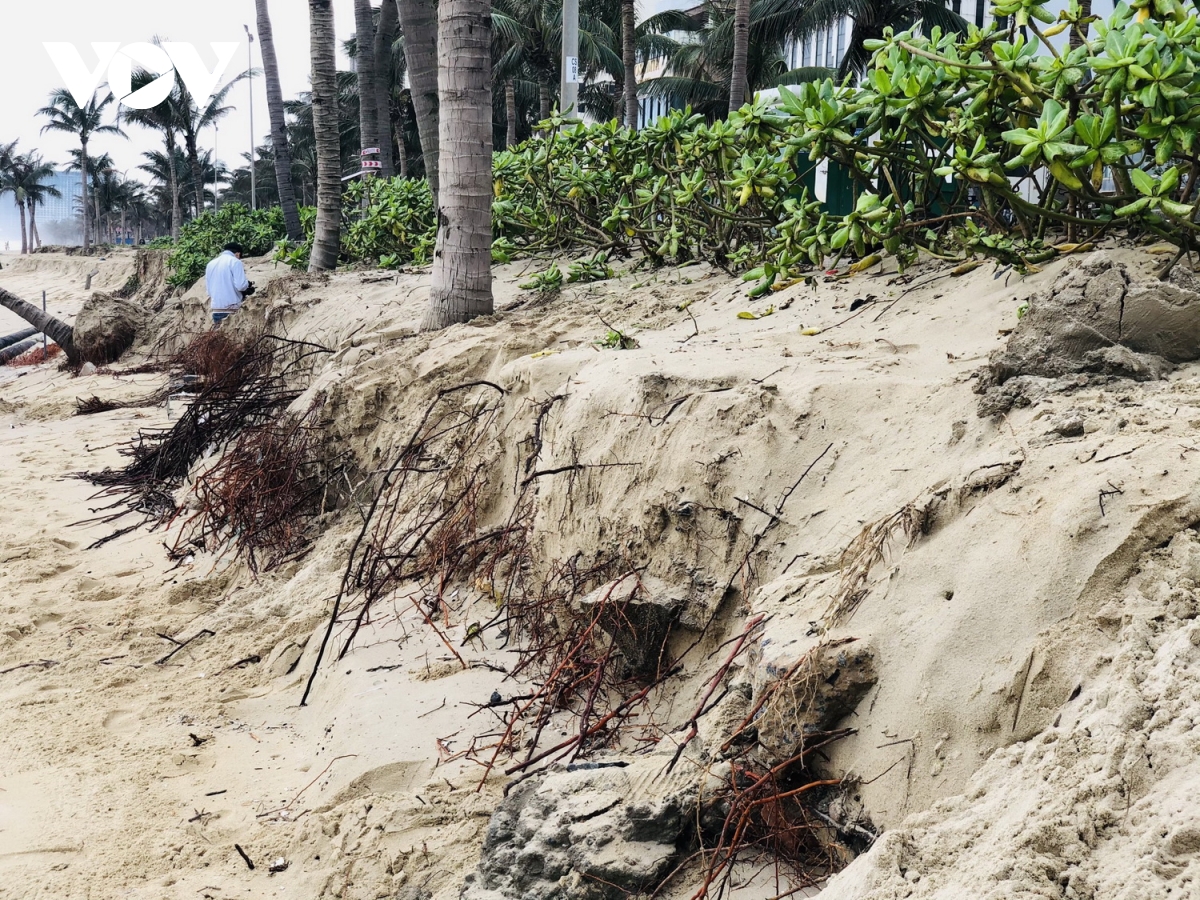 The situation has become more dangerous for locals and tourists alike as the sea continues to eat away at the beach and cause deep holes. According to the locals, erosion often occurs during the rainy season and it has got worse.

Nguyen Thi Hoa from Phuoc My Ward said, "The beach was so level before. I've never seen such severe erosion."

Huynh Van Nhat from Man Thai Ward agreed, saying that even though he saw lots of coastal erosion, it has never lasted so long and become so bad as had seen recently. If nothing is done then hundreds of metres of the beach will continue to be destroyed and the erosion will affect the coastal roads like Hoang Sa, Truong Sa and Vo Nguyen Giap too. By that time, it will be near impossible to fix anything.

"The authorities must deal with the erosion immediately. A sturdier stone embankment must be built. Right now, the embankment is damaged easily by the waves," he said.

This year, the erosion occurred later than usual. The Management Board of Son Tra Peninsula and Danang Beaches said the erosion only worsened in early 2021. Tran Dai Nghia, head of the management board said there were four major erosion spots. One of them is located in Son Thuy Beach. As a result, the authorities had to close this beach.

The management board is waiting for directives from the city authorities. In the meantime, they had put up warning signs and blocked dangerous locations.

"We have reported to the Department of Tourism and the city authorities, asking for an urgent solution to the problem. We also send employees to patrol these areas," Nghia said. Dtinews

The damage caused by landslides in the Mekong Delta provinces has been increasing yearly.

Many luxury resorts along the Cua Dai Beach in Hoi An City have been abandoned or temporarily closed after being damaged by erosion.