Crafting regulations to build a digitalised future
With the appearance of Industry 4.0 and the huge impact of the global health crisis, the world is in the breakthrough stage of digital transformation. This is the opportunity for Vietnam to realise its aspiration of prosperity.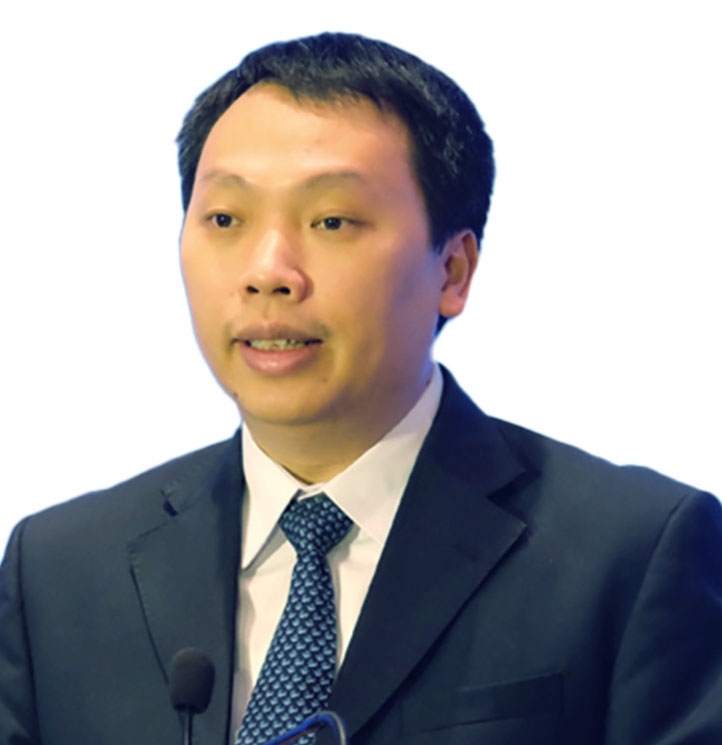 Deputy Minister of Information and Communications Nguyen Huy Dung.
The 13th Party Congress ignites this aspiration and sets out the target of making Vietnam a developed country with high income by 2045, and directing the way to achieve the target by developing sci-tech and innovation, digital technology, and a digital economy.
This transformation is based on three pillars: digital government, economy, and society. Over past years, the party and government have paid attention to application of IT and development of digital government in order to increase operational efficiency of state agencies, and improve service quality to better serve people and businesses.
As of December 2020, all 22 ministries, ministerial-level agencies, and 63 cities and provinces have built an integrated platform and database sharing at the ministerial and provincial level and connected with national integrated platform and database sharing. The total number of transactions via these means have reached over 21 million to date, and there are about 40,000 transactions via platforms every day.
Some nationwide databases have proven effective in providing online public services at high levels such as database on business registration, insurance, and electronic civil status. A national database on population launched in February and officially applied on a nationwide scale from July will help significantly reduce paperwork.
IT systems serving internal affairs of state organs have also been built and prove effective, helping innovate their ways of working. For instance, all ministries, agencies, and localities built management software and over 90 per cent of e-documents are exchanged among state organs. A national database connection is built to enable ministries, agencies, cities, and provinces can exchange e-documents. Moreover, the e-cabinet system, National Reporting Platform, and the Centre for Information and Directions from the government were also launched.
Vietnam's e-government development index according to the UN from 2014 to 2020 increased 13 notches, improving from 99th to 86th among the 193 countries.
The country's digital economy development, according to international organisations, made quick steps with much growth potential. Despite having insufficient data, preliminary gatherings from domestic and international reports estimated that Vietnam's digital economy hit $163 billion in 2020, making up 8.2 per cent of national GDP, of which ICT/telecoms contributed an estimated $126 billion, or 5.5 per cent of GDP; internet/platforms $14 billion, or 1 per cent of GDP; and those from industries/sectors about $23 billion, or 1.7 per cent of GDP.
According to a report from the Global System for Mobile Communications Association, Vietnam is among the countries with the fastest development, with the digital society index continuously quickly improving. However, Vietnam is still behind Singapore, Malaysia, Thailand, and Indonesia in Southeast Asia.
While the nation sets orientation of developing e-government towards developing digital government, the results do not yet meet the expectations. Resolution No.52-NQ/TW from 2019 pointed out that the national digital transformation remains slow, and lack a sense of initiative due to limited infrastructure.
According to a survey carried out by Vietnam Report in June 2020, 47.4 per cent of technology firms said that the government needs to upgrade national technology infrastructure. In order to successfully develop a digital government, it is necessary to build infrastructure including devices, communications, databases, applications, and research and development infrastructure.
Besides tech infrastructure, regulations and legal framework are some of the key challenges to Vietnam's digital economy development.
Related skills and manpower quality do not meet development demands. Meanwhile, digital transformation among businesses remains weak. In spite of having a big number of digital platform businesses, they are not strong enough. And the Make-in-Vietnam digital platforms remain in the early stage of development, facing strong competition from outside.
To complete regulations, it firstly needs to soon check, revise, and supplement legal documents to complete a legal framework. They include revising the e-transaction law; building decrees on the management of the platform economy and e-business; completing and submitting to the government for approval a decree on the protection of individual data; and promulgating legal documents on the rules of behaviour in the digital environment.
With all this, Vietnam can match the world in Industry 4.0 success. We have opportunities to advance if we have new ways of thinking. Both state organs and the legal system need a breakthrough in policy approach to develop Vietnam into a mighty and prosperous digital nation on par with others worldwide.
Deputy Minister of Information and Communications Nguyen Huy Dung 
Source: VIR