VN cities needs strict measures to persuade residents to abandon old polluting motorbikes
Old vehicles are one of the major reasons behind the serious air pollution in urban areas.
The Hanoi Department of Natural Resources and the Environment has proposed a pilot program on measuring vehicle emissions and helping people change their old motorbikes.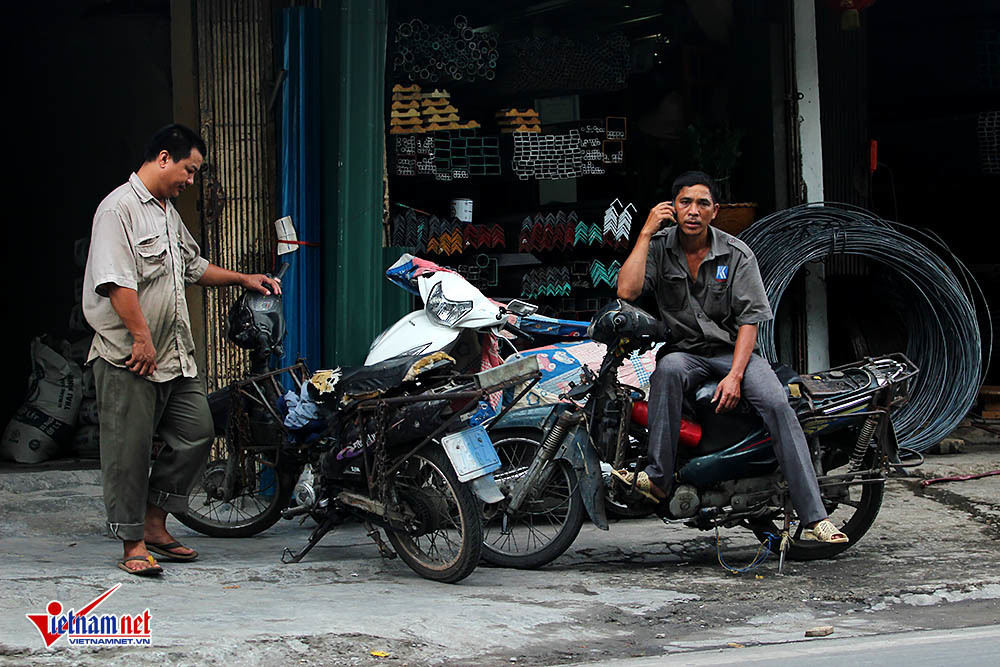 Except for a small number of collectors who love vintage and original motorbikes, most of the owners of old motorbikes are low income earners. They use the vehicles as a tool to earn their living.
The program aims to offer low income earners opportunities to buy new motorbikes.
Hoang Duong Tung, chair of the Vietnam Clean Air Network, praised the initiative to run a program measuring motorbike emissions, saying that it will offer recommendations to users on how to check and maintain their motorbikes to ensure safety in traffic, and will help ease air pollution.
Tung stressed that the government, in Decision 16 dated in 2015, wanted to recall and handle expired vehicles from January 1, 2018.
However, it has been difficult to implement because of the lack of regulations on the usage life of motorbikes, and emission source control. As a result, motorbikes are still being used until they become scrap.
In other words, people are being 'encouraged' to have emissions checked and to replace their old motorbikes, but it is not mandatory.
City residents, when asked about the program on checking vehicle emissions and replacing old motorbikes, said they found it a good solution to air pollution. However, they had doubts about the program implementation.
"My Honda Cub 50 cc 1995 series is valued at VND4 million. I wonder how state agencies will assess the value if I participate in the program," said Nguyen Viet Dung in Ha Dong district.
Honda Wave Alpha and Yamaha Serius, the cheapest motorbike models, are priced at no less than VND17-19 million. To buy new motorbikes, people have to pay around VND13-17 million, a big amount for low income earners.
Other people wonder if they can choose the products they like, or if they will have to choose certain models if they receive the prop-up, estimated at VND2-4 million, from the program.
A representative of the environment department said the program needs further design because there are still no motorbike emission standards and the maximum duration for motorbikes needs to be changed.
Moreover, the municipal authorities are still considering restricting personal vehicles and setting up a roadmap on restricting motorbikes by 2030, so the program on old motorcycles cannot be implemented immediately. 
Vu Diep

The Ministry of Natural Resources and Environment has been compiling a directive of urban air pollution control which is set to be issued in August.  

Air quality in HCM City worsened once again on the morning of June 26 with the air quality index (AQI) rising to 161, a level which is considered to be harmful to people's health, following an evaluation of monitoring application AirVisual.