Breakthrough policies key for Vietnamese sci-tech
The Ministry of Science and Technology is aiming to amend regulations towards simplifying administrative procedures and creating more favourable conditions for sci-tech businesses,
while building a mechanism for public-private partnerships for venture investments and innovations. Le Xuan Dinh, Deputy Minister of Science and Technology, talked about the key orientations in this endeavour.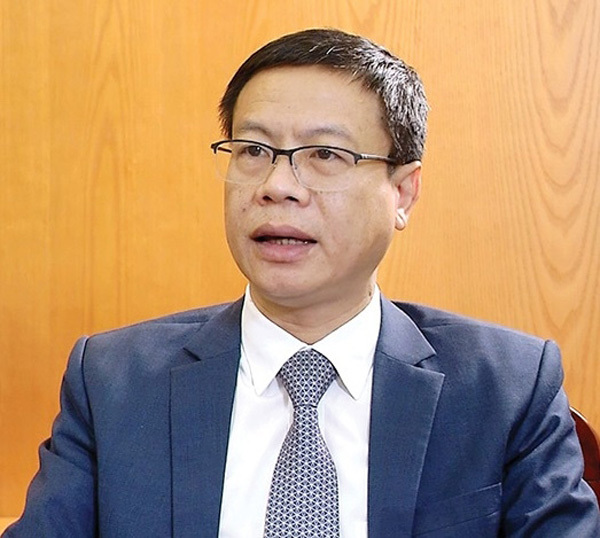 Le Xuan Dinh, Deputy Minister of Science and Technology.
More businesses are investing in sci-tech and innovations. What are the difficulties the Ministry of Science and Technology (MoST) is facing to realise supportive measures and policies for businesses? 
In the last five years, thanks to the government's drastic policies and actions, the country enjoyed high and stable economic growth, and an increased application of sci-tech and innovation in sectors also contributed to this result.
Investments in sci-tech have seen much improvement in recent years, especially from businesses. Ten years ago, funds mostly came from the state budget, accounting for 70-80 per cent of total capital. Now, the ratio of state funding and business investment in sci-tech is almost equal at 52 per cent and 48 per cent, respectively.
Despite contributions to the national socioeconomic development, technological innovations, their absorption, and innovations among domestic businesses remain weak.
Generally, investment from society and businesses in sci-tech remains timid, and has yet to catch up with global trends. As shown in statistics, Vietnam's spending on research and development is now at 0.53 per cent of GDP, compared to the world's average of 2.23 per cent of GDP. In Thailand, the rate is 0.78 per cent. The threshold in Singapore is 2.2 per cent, while Malaysia and China stand at 1.3 per cent and 2.1 per cent, respectively.
According to surveys, small-and medium-size enterprises, especially startups, find hard to gain access to loans due to barriers in related conditions. Meanwhile, many enterprises have yet to establish long-term visions on technological innovations for sustainable development. Thus, those innovations remain sparse, unsystematic, and have yet to tap into the strengths of localities and regions.
However, it is to admit that there are still some shortcomings in state management agencies' approach to risk management in investments in technology application and innovations. Some incentives technological innovations are unenforceable due to a lack of consistency with other rules.
The policy on public procurement has yet to encourage the use of technology products and services made by domestic firms. There is also a lack of the state's supporting measures for businesses to market their products and services to potential markets.
What is the direction for the government and the MoST to make sci-tech a key driver for economic growth? 
The document of the 13th National Party Congress states that sci-tech development and digital transformation are vital for economic growth and to create breakthroughs and increase productivity, quality and efficiency, and national competitiveness.
From the experience of other countries, we hope that we can enable sci-tech and innovations to become a key driving forces for economic growth in the upcoming time. For this, we need to focus on six main directions.
Firstly, it is necessary to complete favourable conditions for businesses, sci-tech organisations, technology institutes, and universities. It is necessary to find new policies and superior mechanisms for new models in economic development and business.
Next, we must increase investment in sci-tech and innovations, while mobilising financial sources from society, mainly from businesses. Countries which succeeded in escaping the middle-income trap paid due attention to investments in sci-tech and innovations, at least 1 per cent of GDP.
Moreover, developing the sci-tech market and innovations must be based on the principle of approaching international practices increasing the transaction value of products and support the development of intermediate units. The national infrastructure for the sci-tech market must be developed comprehensively, including a transaction floor for technology that is integrated into a shared database and market connection tools – all of which are to establish advanced technology import channels to meet production and innovation demands among domestic businesses, especially in the key export industries.
Furthermore, the focus must lie on technological innovations towards equipping the whole economy with suitable technology, especially to increase the productivity and quality of businesses. Thus, we can gradually improve the technology capacity towards increasing the rate of high-tech applications, giving special priority to the development of a digital economy, green growth, and a circular economy.
Businesses must be at the centre of the national innovation network. What are the MoST's solutions and policies amid the pandemic? 
We are focusing on measures and solutions which impact two groups in the national innovation network. The ministry will check and amend the regulations towards simplifying administrative procedures and creating favourable conditions for businesses to join research projects and apply sci-tech results in manufacturing and other activities.
Also, we are carrying out policies to support the development of startups to enable them for a renovation of the growth model. Meanwhile, we are developing national innovation centres, establishing national innovation startup centres – initially in Hanoi, Danang, and Ho Chi Minh City, and strengthening the connection with innovation networks at home and abroad.
While these policies are aimed at encouraging the private sector and businesses to fund startups, we are building a public-private partnership mechanism for venture investments in sci-tech and innovations.
The MoST is also carrying out solutions to increase labour productivity and product quality via supporting activities in renovation, transfer, and application of applied technology, as well as patent rights and intellectual property, hoping to encourage foreign businesses and investors to develop research and development centres in Vietnam.
Source: VIR 

Deputy Prime Minister Vu Duc Dam has just signed Decision No.1158/QD-TTg regarding the program to develop the national science-technology (ST) market until 2030, 

Construction of the National Innovation Centre (NIC) officially kicked off in Hanoi on January along with the opening of an international exhibition displaying the year's leading innovations.