VN Foreign Ministry thanks foreign correspondents, press attachés

Deputy Foreign Minister Nguyen Quoc Dung held a meeting in Hanoi yesterday with correspondents and press assistants of foreign press agencies, along with cultural and press attachés of foreign representative agencies in Vietnam.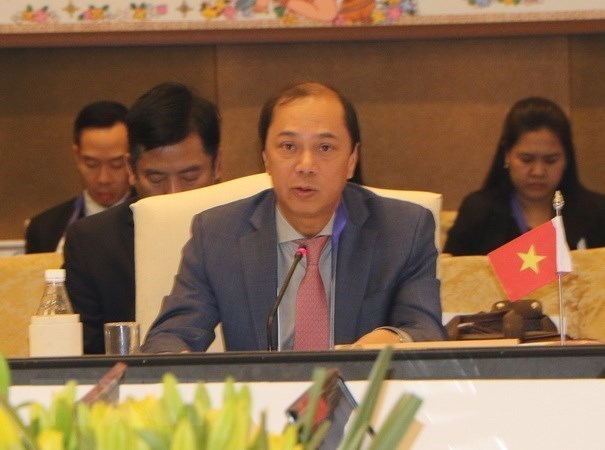 Deputy Foreign Minister Nguyen Quoc Dung
This was an annual event of the Foreign Ministry to thank foreign press and representative agencies in Vietnam for their contributions to and support for the external information services and popularisation of the country's image.
It was attended by more than 70 reporters and assistants of 37 foreign news agencies' offices, and nearly 30 cultural and press attachés of countries' representative agencies.
Reviewing Vietnam's diplomatic achievements in 2019, the Deputy FM highlighted the important contributions by the press, including foreign media outlets and their correspondents and press assistants.
He said they have stood side by side with the ministry, the nation and people of Vietnam over the past years to help the world understand more about the country's situation, socio-economic development attainments, efforts, and commitments to common affairs of the region and the world.
He also thanked cultural and press attachés of foreign embassies and diplomatic agencies for promoting cultural exchange and enhancing their countries' understanding of and friendship with Vietnam.
He said 2020 will be a busy year for Vietnam's diplomacy as the country assumes the double role as Chair of ASEAN and a non-permanent member of the UN Security Council for 2020-2021 tenure.

The Deputy FM expressed his wish that the reporters, press assistants, and cultural and press attachés will continue to accompany the Vietnamese Foreign Ministry in delivering the truthful and lively information and images about Vietnam to the international community./.VNA