Vietnamese navy successfully rescues engine-failed Russian ship: Spokesperson
A submarine of the Vietnamese navy rescued a Russian cargo vessel experiencing engine failure around 120 miles northeast of Cam Ranh Bay in the south-central province of Khanh Hoa on December 9, 
said spokesperson of the Ministry of Foreign Affairs Le Thi Thu Hang.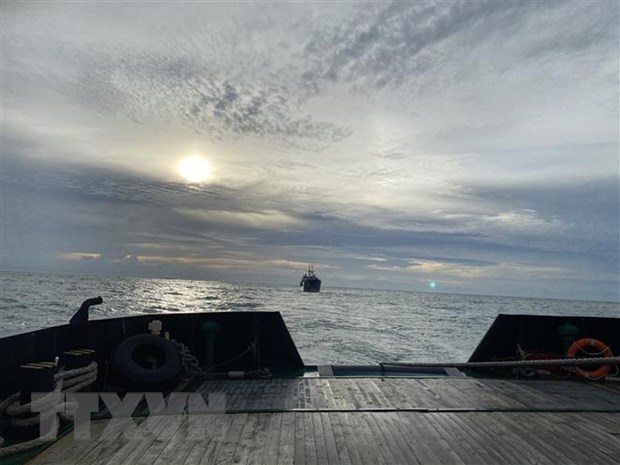 The Russian ship is safely towed to port. 
Speaking at the ministry's regular press conference, Hang said that the engine on the SOKOL with six crew members on board, stopped on December 9 when the ship was on its course in the East Sea, citing sources from Ministry of Defence and the Command of Naval Region No. 4.
According to Hang, upon receiving a report on the incident, VSubmarine Brigade 189 dispatched Ship 991 on a mission to rescue the Russian vessel and its crew members. The ship was then safely towed to port.
At present, the health situation of the crew members is stable, Hang added.
In the spirit of humanitarianism, responsibility and international cooperation, Vietnam's marine forces have rescued many distressed foreign ships in waters under the country's sovereignty, sovereignty right and jurisdiction in recent years, she said./.VNA