Vietnam consistently ensures freedom of the press: Foreign ministry spokesperson
Vietnam absolutely rejects the untruthful content based on inaccurate and non-objective information about the country in a report released by the Committee to Protect Journalists (CPJ),
foreign ministry spokesperson Le Thi Thu Hang has said.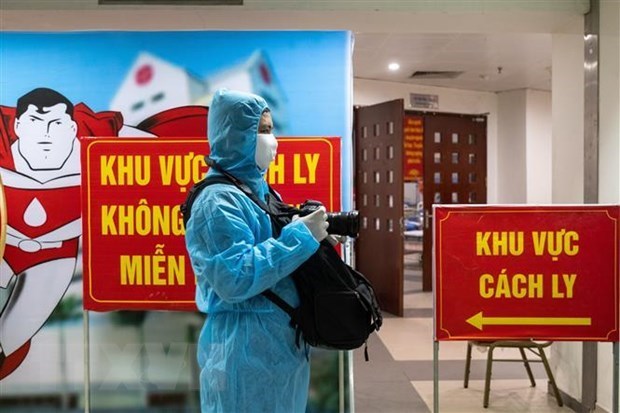 A reporter works in a quarantine area of the National Institute of Hematology and Blood Transfusion. (Photo: VNA)
Hang made the statement at a regular press conference of her ministry in Hanoi on December 17 while responding to reporters' questions about Vietnam's reaction to information in the CPJ 2020 report, which alleges the Government is becoming increasingly strict in its control of the press.
Vietnam always supports and ensures the enforcement of press freedom, which is enshrined in the 2013 Constitution and a wide range of related legal documents, and is evidenced by the strong growth of the press in the country in recent times, Hang said.
As of the end of 2019, Vietnam had 868 press agencies and 125 TV channels, with mobile networks reaching 99.7 percent of the population, she said, adding that 64 million Vietnamese use the internet and 62 million have social media accounts.
In Vietnam, just like in any other rules-based country in the world, every citizen is equal in front of the law and anyone who breaks the law will be handled in accordance with judicial procedures as codified in existing laws./.VNA