US to provide 1 million more Pfizer vaccine doses to Vietnam
The US will donate 1 million more doses of Pfizer Covid-19 vaccine to Vietnam, raising the total number to 6 million doses, US Vice President Kamala Harris told Prime Minister Pham Minh Chinh during their talks in Hanoi this morning (August 25).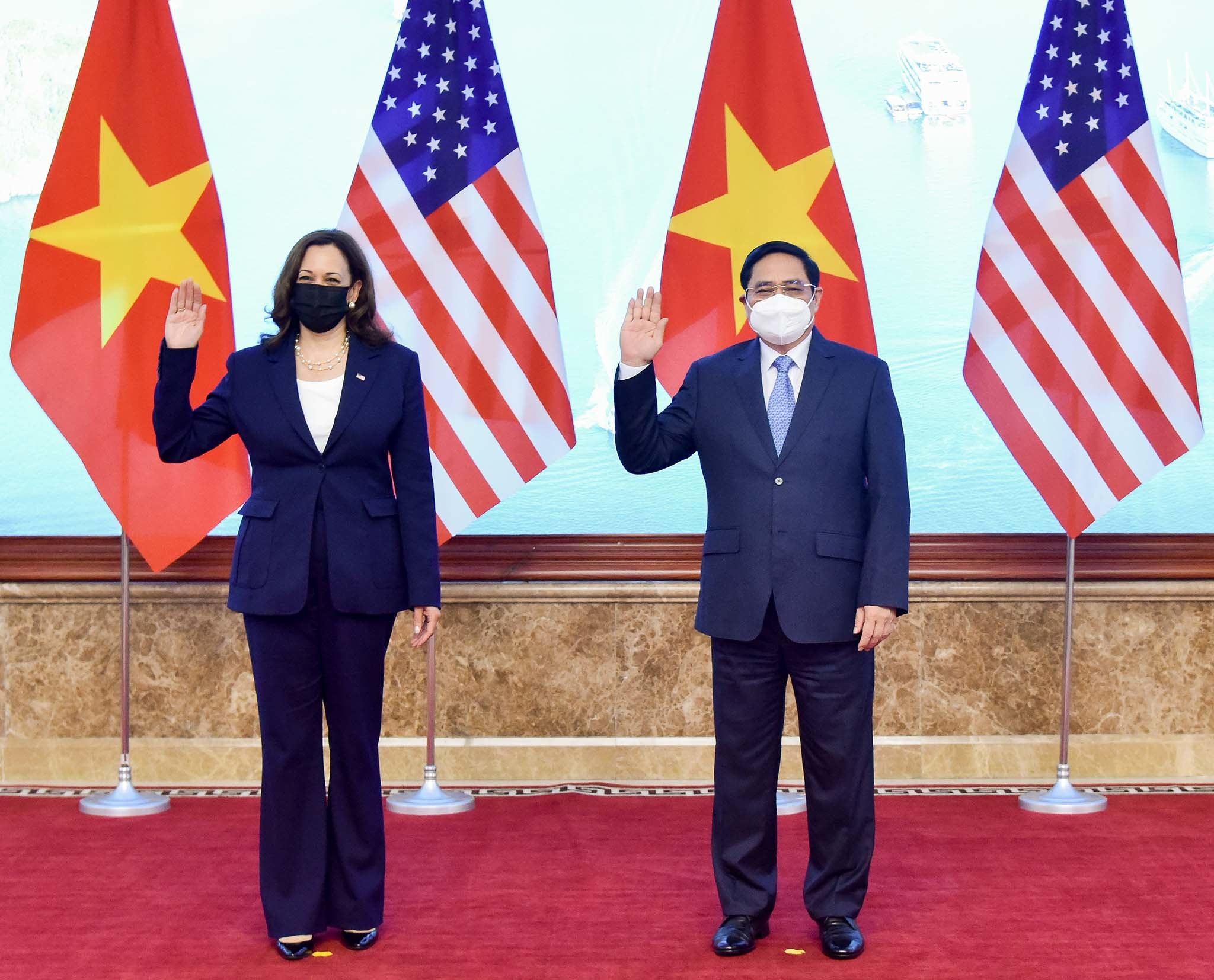 Prime Minister Pham Minh Chinh and US Vice President Kamala Harris. Photo: Minh Nhat
The US has donated more than 5 million doses of Moderna vaccine to Vietnam out of a total of its 23 million vaccine doses for 20 Asian countries and territories through the COVAX program.
Vietnam is among the 10 countries receiving the highest numbers of vaccine doses in this program.
US Vice President Kamala Harris is currently on a three-day visit to Vietnam. This is the first time an incumbent US Vice President has visited Vietnam.
Harris met with Vietnamese Vice President Vo Thi Anh Xuan, Vietnamese President Nguyen Xuan Phuc and Prime Minister Pham Minh Chinh this morning.
She attended the virtual launching ceremony of the US Center for Disease Control (CDC) office for the Southeast Asia region in Hanoi on Wednesday afternoon. The office is established with the aim of promoting global health security by maintaining a sustainable presence in the region, facilitating quick and effective response against medical threats.
The US Vice President also witnessed the signing of the land lease for the construction of a new US embassy in Hanoi. 
Thanh Nam

US Vice President Kamala Harris expressed her appreciation for Vietnam's COVID-19 containment efforts and reaffirmed the US's commitment to support Vietnam in pushing back the coronavirus pandemic during a meeting with President Nguyen Xuan Phuc.