UK Foreign Secretary Raab arrives in Vietnam for ASEM policy dialogue
Dominic Raab, Secretary of State for Foreign, Commonwealth and Development Affairs of the United Kingdom, arrived in Hanoi on June 21 evening as part of his Southeast Asia tour.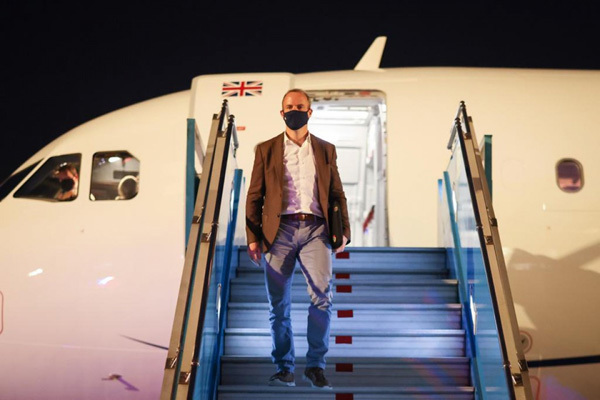 UK Foreign Secretary Dominic Raab arrives in hanoi for ASEAN POlicy Dialogue. (Photo: D. Raab).
"Looking forward to discussing trade, security and tackling challenges such as climate change, COVID-19 & serious organized crime," Raab wrote in his twitter upon arrival.
Raab is scheduled to meet with Vietnamese leaders on June 22. He will then attend the Asia-Europe Meeting (ASEM) High-level Policy Dialogue themed 'ASEM at 25: Strengthening Asia-Europe Partnership in a Transforming World.'
The meeting to be hosted by Vietnamese Foreign Minister Bui Thanh Son will be held on June 22-23 in a hybrid format of virtual and physical meetings.
After Vietnam, Raab is due to visit Cambodia and Singapore.
Source: VOV
Vietnam and Singapore have agreed to promote the early establishment of a joint technical working group on a digital partnership, towards a bilateral agreement on digital economy.

On the occasion of the 25th anniversary of Vietnam's accession to the Association of Southeast Asian Nations (ASEAN),