Two former information ministers expelled from the Party

The Communist Party of Vietnam yesterday decided to remove Party membership of two former information ministers who were involved in the controversial deal between State-owned telecom operator Mobifone and a private TV company.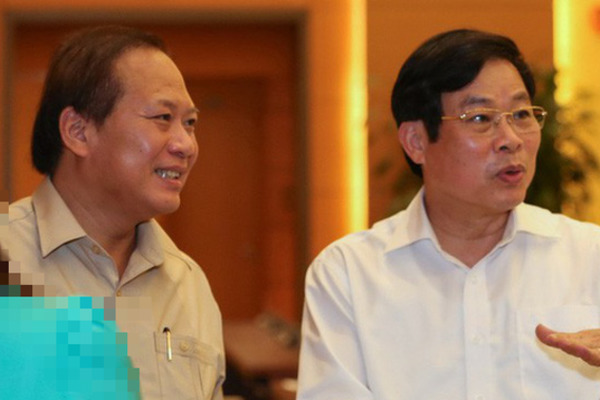 Nguyen Bac Son (right) and Truong Minh Tuan.
The decision came in the fifth working day of the Party Central Committee's 11th session, chaired by General Secretary and President Nguyễn Phú Trọng. 
Nguyễn Bắc Son and Trương Minh Tuấn have served at the helm of the Ministry of Information and Communications for the terms 2011-16 and 2016-19, respectively, before the two were detained on charges of grave violations of public capitals, resulting in serious losses to the State budget. 
Son and Tuấn were accused of receiving bribes from the loss-making private company Audio-Visual Global (AVG) to green light Mobifone's purchase of 95 per cent of the company's shares at an unreasonably high price. 
The deal eventually didn't actually go through as Mobifone and AVG decided to terminate the transfer of 344.66 million shares and refund each other the amount received under the agreement, after the Government began investigating the suspicious deal. 
The Government Inspectorate insisted that anyone responsible for the deal "must bear their due responsibility" despite its being cancelled.
Police are still investigating the case of the men. — VNS