National interest more important than group interests

Le Quang Thuong, former Vice-Director of the Commission for Organisation of the Party Central Committee, speaks on the need to take strong action to prevent opportunists from holding Party or Government positions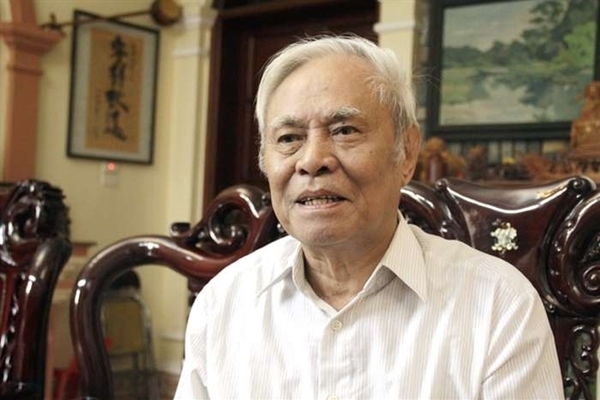 Le Quang Thuong
How do you respond to the High Court's decision to launch court cases against quite a few high ranking Vietnamese officials?
Many interest groups of senior Vietnamese officials have been brought to light. For example, in Đồng Nai Province, next door to Hồ Chí Minh City, just a year ago, Phan Thị Mỹ Thanh, Deputy Secretary of the Provincial Party Committee, was stripped of all her positions in both the provincial Party and administration. The main reason was that she had signed many documents helping her husband's company win the bids in many large projects in the province.
More recently, many senior leaders from the Đồng Nai Police Department and Provincial Interior Affairs Department were disciplined for serious encroachments of Party and Government policies and guidelines.
Another serious case was Vũ Nhôm or Phan Văn Anh Vũ in Đà Nẵng City. Vũ Nhôm's case led to the arrest of quite a few senior government officials in Đà Nẵng and Bùi Văn Thành, Deputy Minister of the Public Security, for signing documents to sell many pieces of public real estate in Đà Nẵng to Vũ Nhôm.
Do you know why these interest groups were allowed to rule the roost for several years in Đà Nẵng?
The people knew what was happening. Yet they didn't want to report to the authorities as they knew many people in the authorities were members in those interest groups.
However, in my opinion, both the Party's Central Committee's Commission of Organisational Affairs and the Commission of Inspection have failed to closely supervise their activities and detect as soon as possible what was done wrong and help rectify what they have done wrong.
The lack of democratic practices and effective supervision have led to prolonged corruption in central and southern provinces, including Đồng Nai, Đà Nẵng and Hồ Chí Minh City.
Do you think the fight against corruption is demanding?
The general public have highly acclaimed the recent exposure of some big corruption cases. Those corruption cases have caused a huge loss of money and assets for the Vietnamese Government and people. More seriously they have eroded people's confidence in the Party and Government's policies.
The fight against corruption and embezzlement is still going on. Yet, I'm confident under the leadership of the Party and Government, we'll win this fight.
The 13th National Party Congress will be held in 2020, what should we do to prevent interest groups from colluding to win seats in the upcoming elections to Party Committees from the grassroots level to the highest level – the Việt Nam Communist Party Central Committee?
The most important thing is that democracy must truly prevail within the Party and the people. Democracy is an essential element to make the Party strong and to win the people's support in the fight against corruption as well as the interest groups.
Of course, we can't be assured that 100 per cent of people who are elected to the Party Committees in all levels are the right choices. But, if true democracy prevails through strict inspection and supervision activities in the spirit of openness and transparency and accountability, we will be able to reduce opportunities for interest group members to become elite party leaders. 
Thanh Nien/VNS