Medical officers leave Vietnam for South Sudan mission
The "blue beret" soldiers of Level-2 Field Hospital No. 3 on March 24 said goodbye to their families and teammates before flying to South Sudan for a United Nations' peacekeeping mission.
The send-off ceremony saw moving images of officers and soldiers bidding farewell to their families as they set out for the international mission. Photos taken at this moment will be with them during their time in the African country.
It was also an unforgettable memory for the families of the soldiers. They are worried, but also proud that a family member is performing a sacred task entrusted by the world.
The field hospital is a source of pride not only for the families and the soldiers themselves but also for the nation. They also carry a noble international mission - taking care of the health of the people of the South Sudan mission.
The soldiers promised to complete their tasks, ensure the absolute safety for all hospital staff, and at the same time build an image of Uncle Ho's soldiers in the eyes of international friends.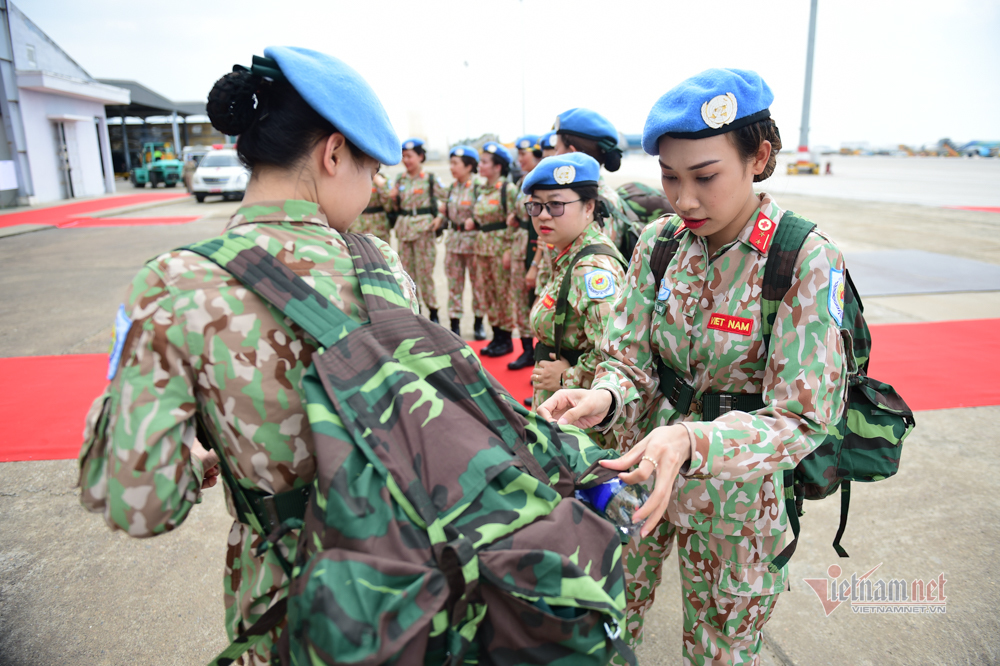 Soldiers of Level-2 Field Hospital No. 3 left Vietnam to South Sudan for a peacekeeping mission on March 24.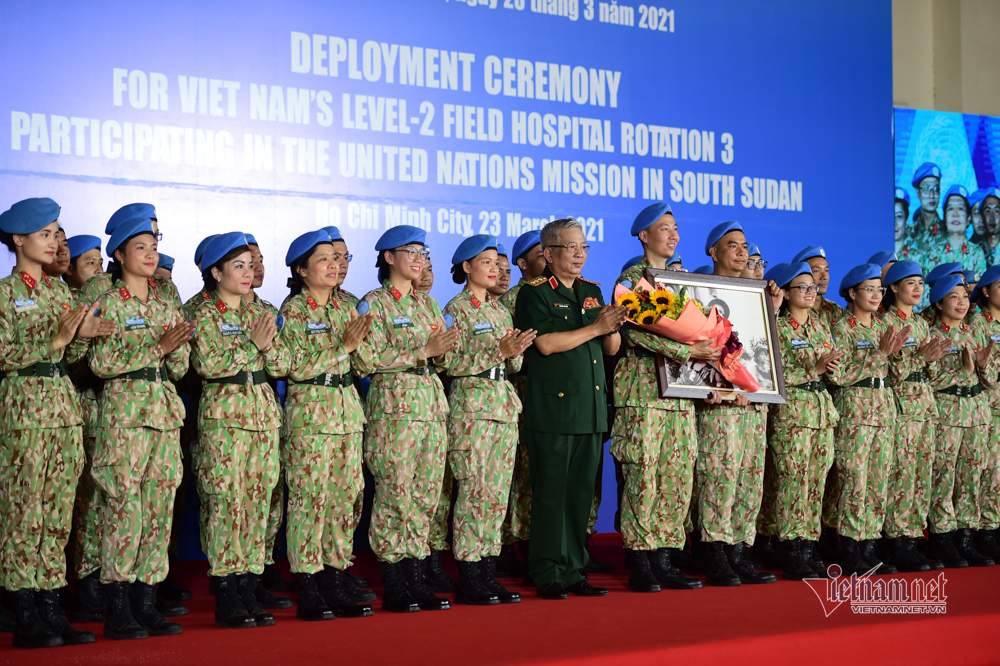 A day earlier, Senior Lieutenant General Nguyen Chi Vinh, Deputy Minister of Defense, presented the State President's Decision and the National Flag to the Level-2 Field Hospital No. 3.
The soldiers were trained in foreign language skills, medical examination and treatment, handling of bombs and mines, survival skills, and skills to respond to unexpected situations before they were sent to South Sudan.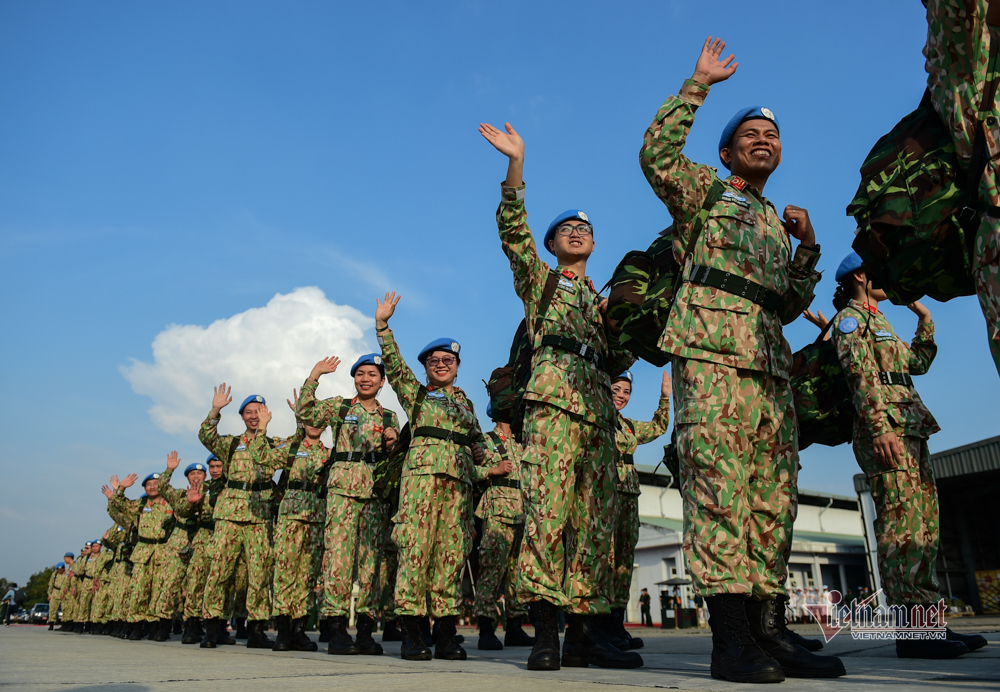 Because Vietnamese medical soldiers will be in South Sudan when Covid-19 is still present, they were vaccinated and trained about Covid-19 prevention and control measures.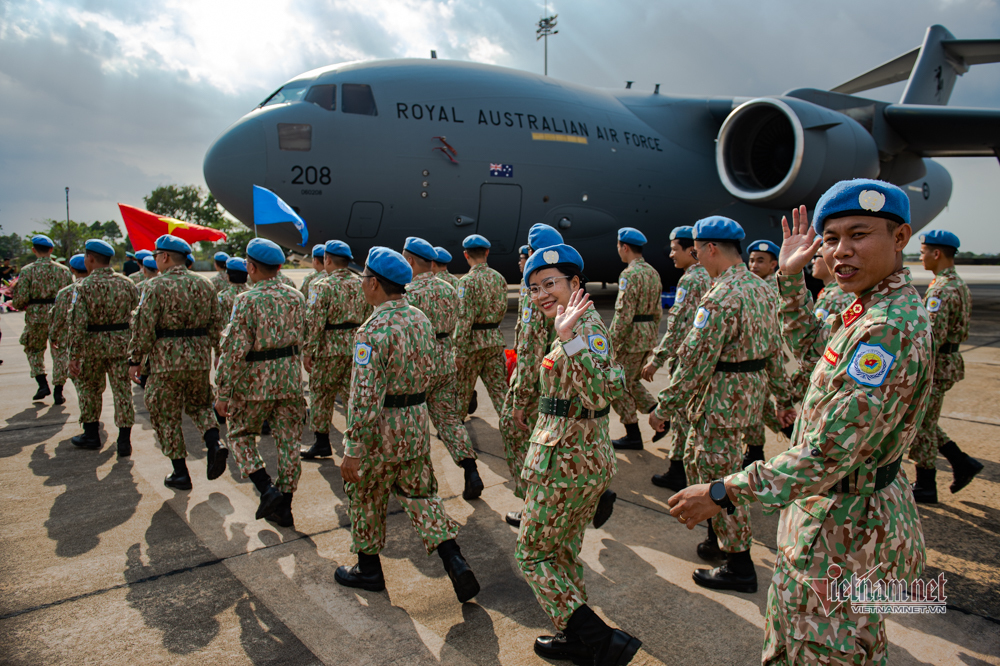 The soldiers waved before boarding the Australian Department of Defense's C17 military transport to South Sudan.
Lieutenant Colonel Trinh My Hoa, Director of the Level-2 Field Hospital No. 3 kisses his wife goodbye.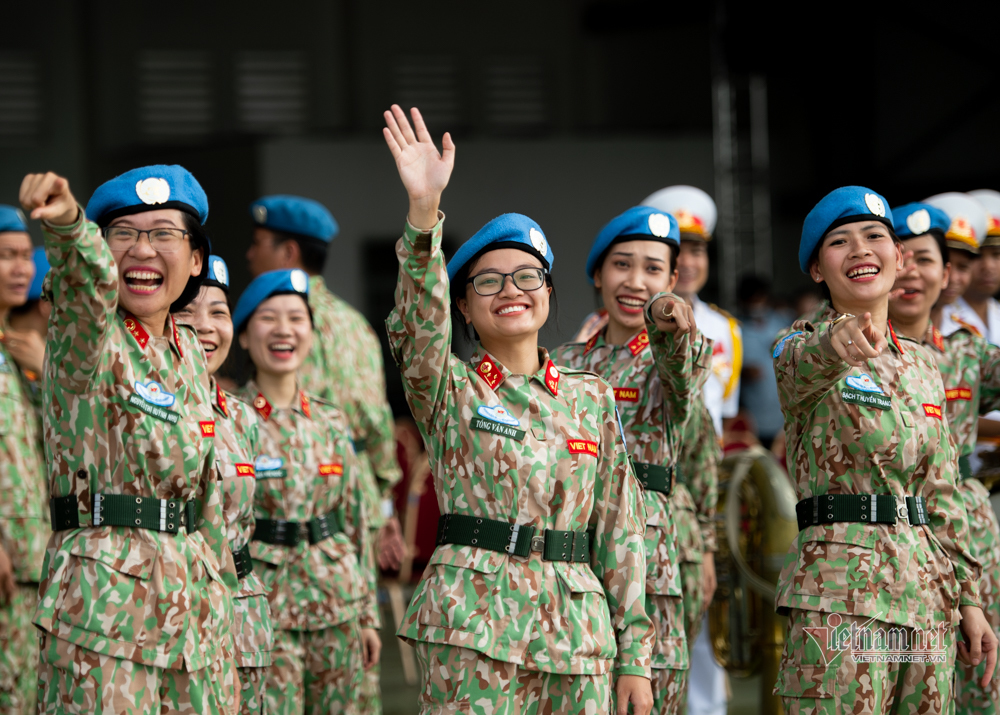 Female soldiers wave to their teammates.
Le Na, the youngest female soldier, with a bright smile on her face.
Major General Nguyen Truong Son, Director of 175 Military Hospital hugs soldiers.
The girls with "blue berets" poses for pictures before leaving Vietnam.
Meanwhile, male soldiers take a selfie photo with the national flag.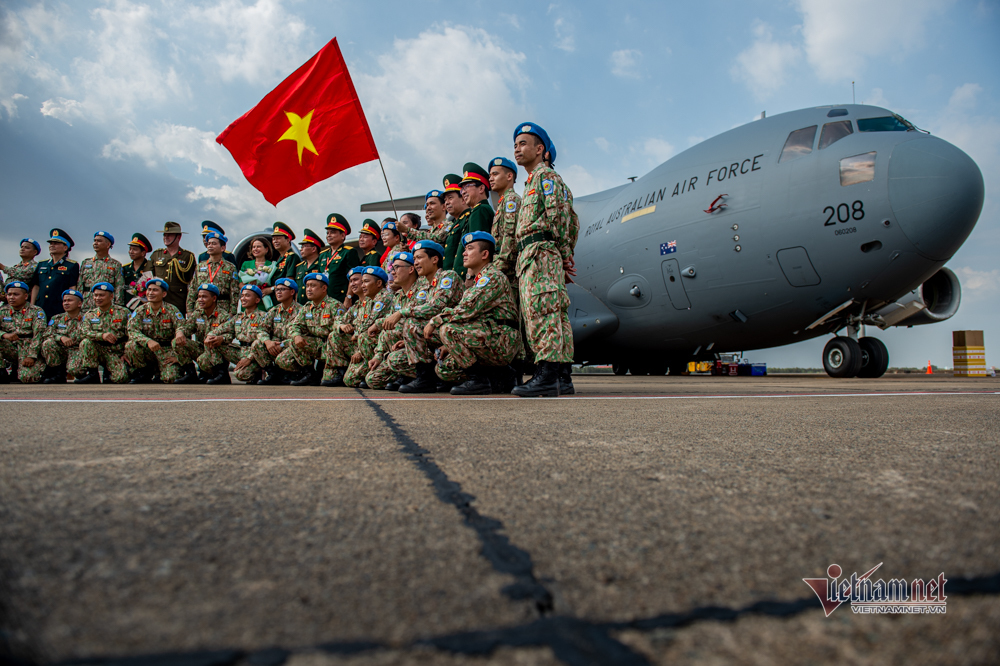 The soldiers take pictures with their commanders at Tan Son Nhat airport.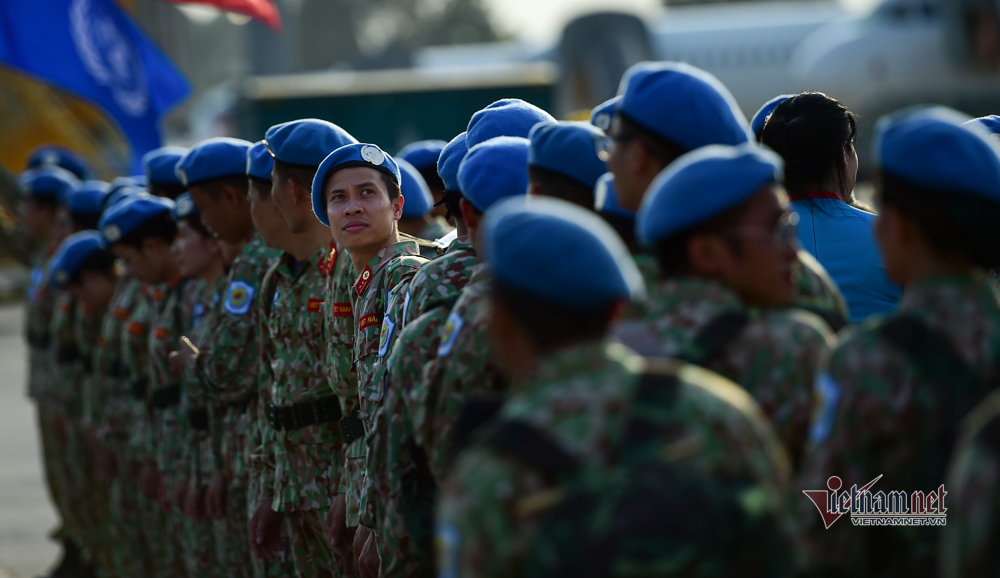 A soldier looks back before his departure.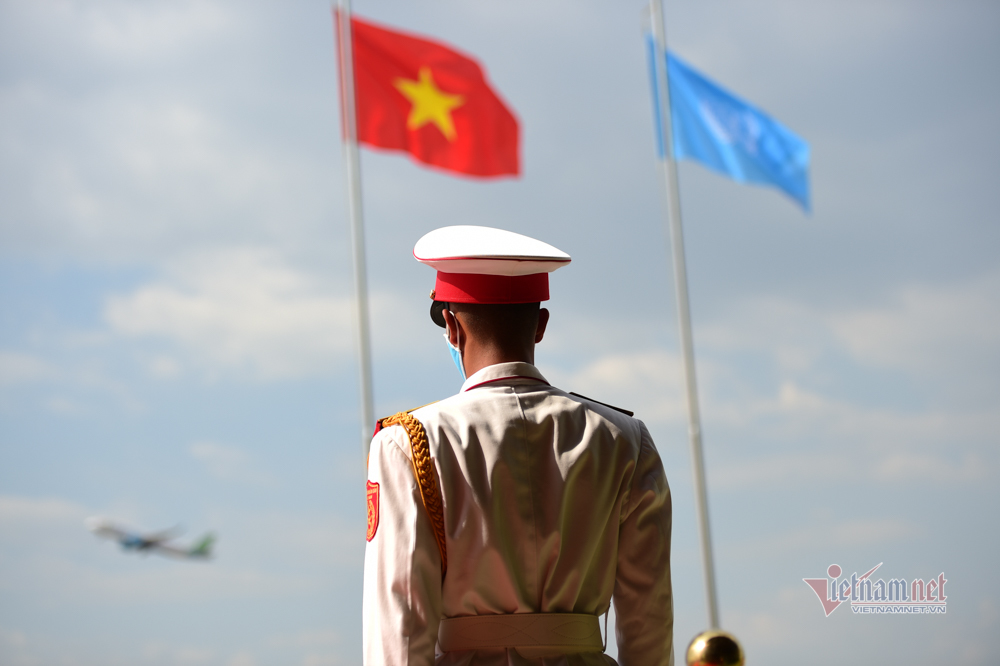 This is the third time that Vietnam has sent its peacekeepers to participate in the United Nations peacekeeping force. The remaining 63 officers and soldiers will fly to South Sudan on April 21.
The level-2 field hospital No. 3 was established in March 2020 with 70 officers and soldiers, including 64 official and six reserve members, who were all vaccinated against COVID-19.

T.Tung

Deputy Minister of Defence, Sen. Lieut. Gen Nguyen Chi Vinh, has expressed a hope that Vietnam will continue to send peacekeeping forces to more areas and plant more Vietnamese flags on the world peacekeeping map.

Vietnam's participation in UN peacekeeping operations is a major policy of the Party and State and also a step towards realising the country's policy of intensive and comprehensive integration into the world.