Lifetime employment to be removed: Prime Minister

The Government is planning to implement job competition mechanisms and remove its lifetime employment policy to improve the quality of staff, civil servants and officials.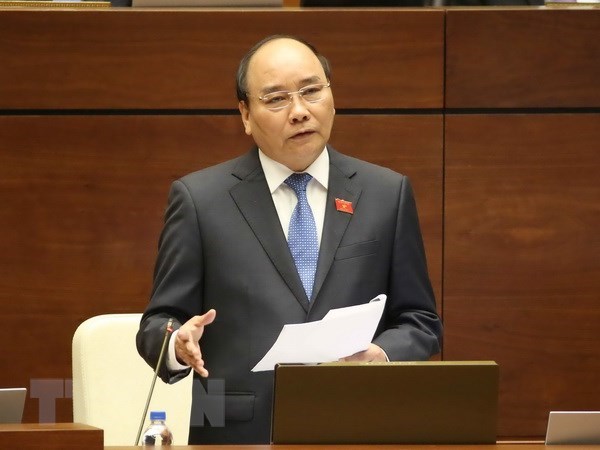 In response to legislators' queries, PrimeMinister Nguyen Xuan Phuc said he has directed ministries, departments andlocalities to implement the Government's resolutions and the Politburo'sconclusion promoting policies to streamline personnel.

He also requested the rearrangement of theapparatus, appropriate job assignment schemes and a restructuring of thecontingent of cadres, civil servants and officials.

The Government leader also ordered to strictlyimplement the classification and assessment of civil servants and officialsannually to remove unqualified and incompetent individuals.

According to the PM, relevant resolutions of theParty Central Committee and the Politburo aim to cut 10 percent of staff of thepolitical system by 2021, and increase the rate of officials doing professionalwork to 65 percent.

As of the end of 2018, the number of civilservants and officials on the State payroll was reduced by 6.75 percent and3.87 percent respectively, equivalent to 41,268 people, compared to 2015.-VNA

The Ministry of Home Affairs has suggested the removal of the lifetime employment policy for state employees and civil servants from early 2020 to boost competition and push them to improve their capacity and better fulfill their duties.  

Vietnam has made an important step in the development of its labour market by ratifying ILO Convention 159 on Vocational Rehabilitation and Employment for Disabled Persons, further proving the country's commitment