Five Party Central Committee members elected to Secretariat of 13th tenure
The first plenum of the 13th Party Central Committee elected five Party Central Committee members to the Secretariat of the 13th tenure in Hanoi on January 31.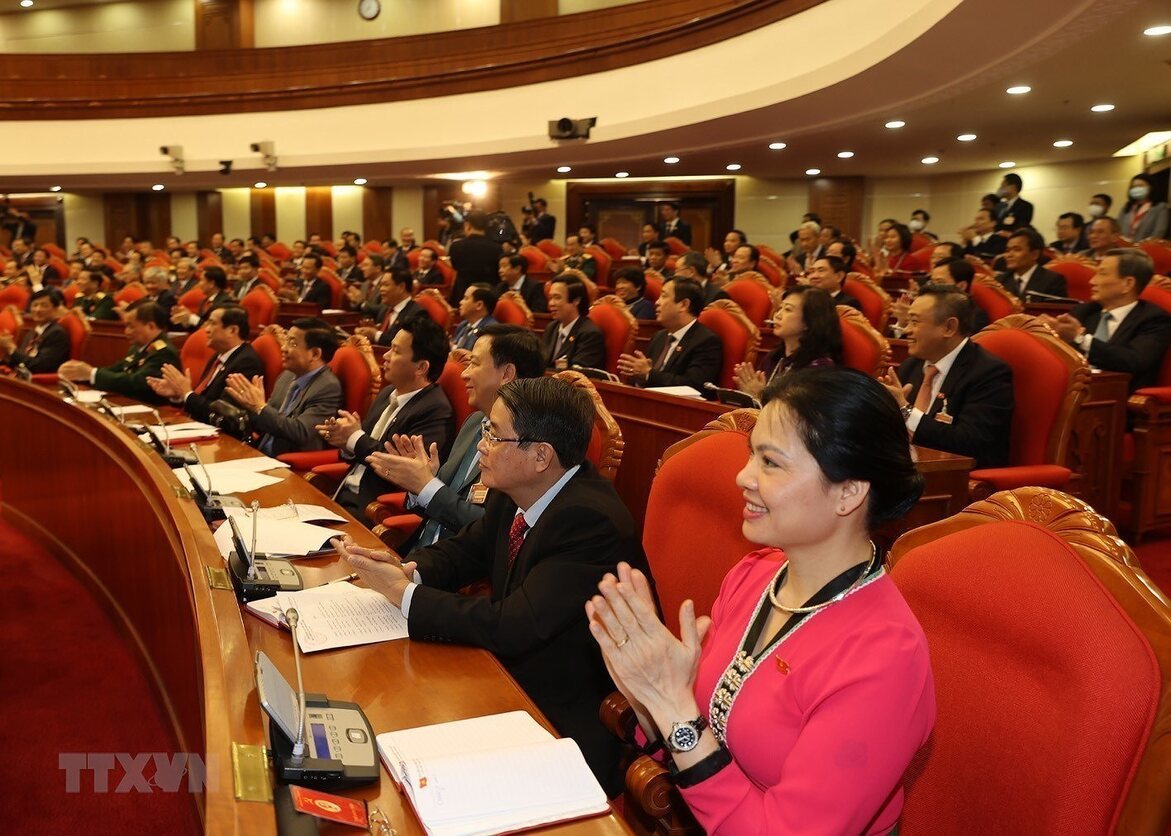 The Secretariat includes some Politburo members and 5 members elected at the first plenum of the 13th Party Central Committee, including.
1. Do Van Chien, Minister-Chairman of the Government's Committee for Ethnic Affairs
2. Bui Thi Minh Hoai, Standing Deputy Chairwoman of the PCC's Commission of Inspection
3. Le Minh Hung, Chief of the Office of the PCC
4. Le Minh Khai, Inspector General of the Government Inspectorate
5. Nguyen Trong Nghia, Deputy Chairman of the General Department of Politics of the Vietnam People's Army
The Party Central Committee's Inspection Commission has 19 members with Mr. Tran Cam Tu re-elected as its Chairman.
Thu Hang – Tran Thuong – Hong Nhi

The 13th National Congress of the Communist Party of Vietnam (CPV) has received congratulatory messages from the communist parties of Russia, France and India.