Chief Justice Nguyen Hoa Binh: no unjust convictions in past term
Chief Justice of the Supreme People's Court Nguyen Hoa Binh said that criminal cases were conducted in accordance with the law, and no one was unjustly convicted in the past term.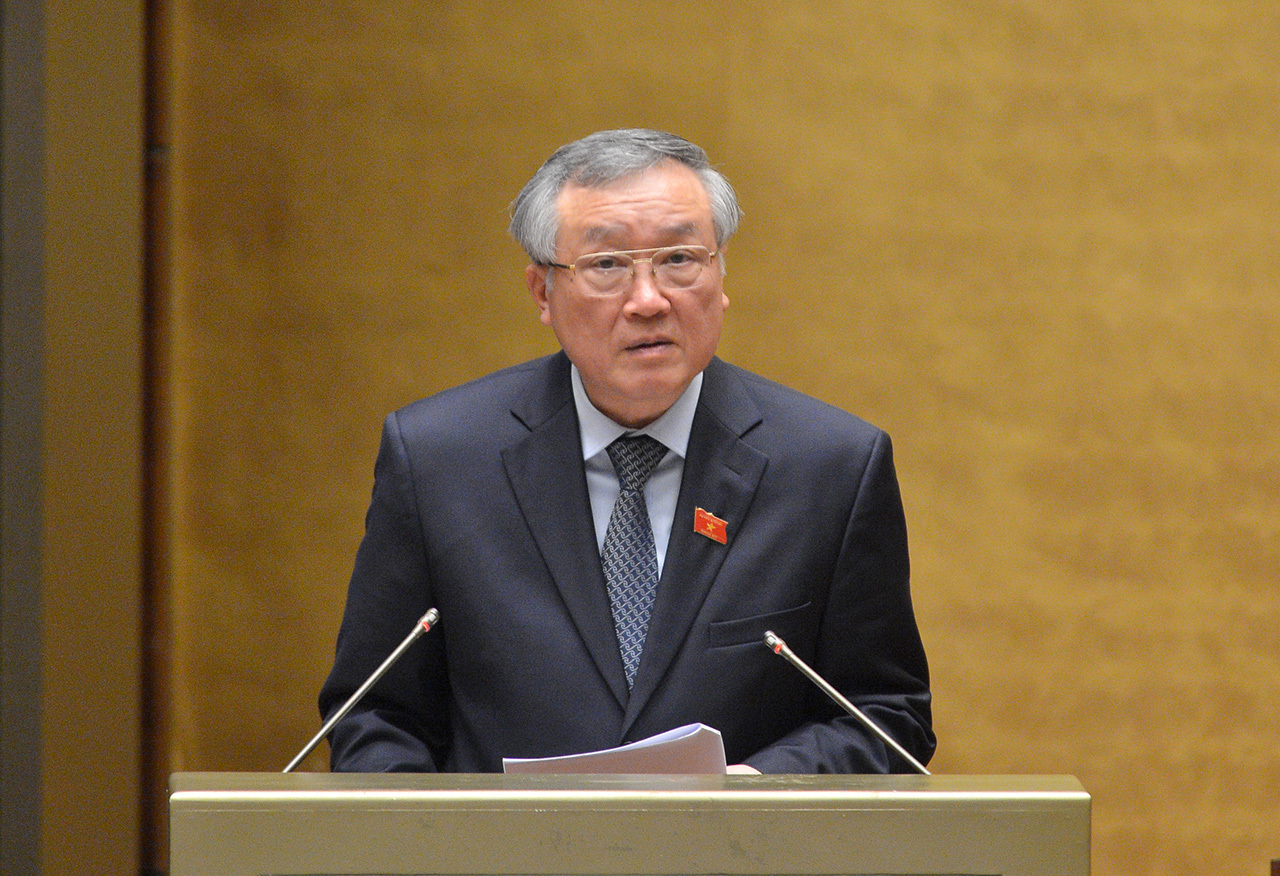 Chief Justice of the Supreme People's Court Nguyen Hoa Binh
Speaking at the last session of the 14th National Assembly on March 25, Mr. Binh said that in the past term, the number of cases that the court system had to solve increased but the sector strictly implemented the downsizing of payroll. The courts constantly innovated, carried out many breakthrough and creative measures and thus successfully completed their task. The system of the People's Court completed its tasks, fulfilled and exceeded important targets and requirements assigned by the National Assembly with high quality.
The courts accepted more than 2.4 million cases, handled more than 2.3 million cases, reaching a rate of 97.6%. Trial quality continued to be guaranteed and made progress. The percentage of judgments and decisions to be canceled or modified due to subjective reasons was below 1.5% annually, reaching the National Assembly's assigned target.
In particular, the trials for criminal cases reached 99.5% while trials for civil, marriage and family cases, commercial and labor cases accounted for 97.3%, exceeding the assigned target of the National Assembly.
The trials for corruption, official and economic-related cases were supported by the Party, State and people. During the term, the courts trialed 7,463 complicated corruption cases and cases related to officials and economic crime.
As many as 14,540 defendants were brought to trial and punished. Measures were taken to seize, temporarily seize, distrain property, or block accounts to recover tens of thousands of billion VND for the state budget.
The People's courts solved 36,042 applications for review and reconsideration of cases and over 26,770 complaints about procedural decisions and acts, reaching the rate of 98.8%. The Supreme People's Court announced 39 legal precedents; and researched and compiled three "Legal Precedents and Comments" books and the "Legal Precedents and Trial Practice" textbook.
During the term, over 1,000 cases quoted legal precedent in trials. Initially, skills and practices of applying legal precedent in trial were formed following common trends in the world.
Tran Thuong

The 14th term of the National Assembly has been successful with comprehensive results in all areas, from legislation, supervision to decisions on important issues of the country and parliamentary diplomacy.