Chances for self-nominated candidates in NA election: Front leader
Self-nominated candidates will have opportunities to secure a seat in the National Assembly - the country's most powerful agency - in the upcoming election slated for May 23.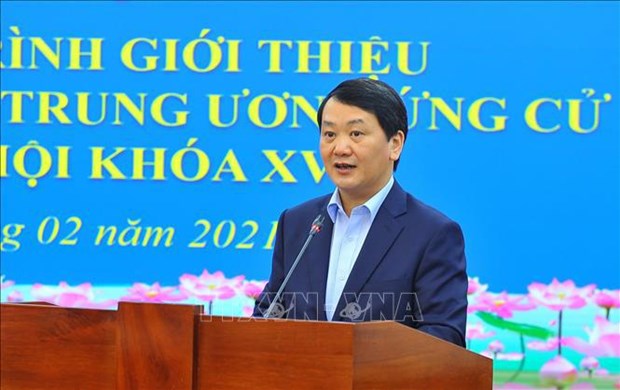 Hau A Lenh, Vice President and General Secretary of the Vietnam Fatherland Front Central Committee (Photo: VNA)
Talking to the press, Hau A Lenh, Vice President and General Secretary of the Vietnam Fatherland Front (VFF) Central Committee, who is also a member of the Party Central Committee, affirmed that all Vietnamese citizens who meet necessary conditions have the right to self-nomination.
All elections of deputies to the National Assembly and People's Councils at all levels have never had any obstructions as self-nomination is citizens' right, Lenh said, adding that nominated and self-nominated candidates have equal interests.
The NA Standing Committee's resolution on the structure, component, and number of deputies to the 15th NA regulates that the number of deputies who are not Party members are expected to reach 25-50, equivalent to 5-10 percent, he stated.
Regarding an increase in the number of full-time deputies in the upcoming legislature, Lenh said that the number of deputies from law enforcement and judicial agencies, localities and several centrally-run agencies will decrease, while the number of full-time deputies from the NA's committees and bodies will increase.
According to the official, the adjustment is suitable, as it is necessary to have more full-time deputies who are able to participate in intensive research in making laws and carrying out the NA's functions.
Regarding some deputies of the 14th NA committing nationality violations, Lenh said that the VFF plans to intensify supervision and establish supervision delegations.
From March 5, the first phase of the supervision work will be conducted, with the focus on standards of nominees, he added./.VNA

Five provinces have planned the number of self-nominated candidates for the 15th National Assembly, including Bac Giang, Thai Binh, Ha Nam, Yen Bai, and Tuyen Quang.