ASEAN senior transport officials meeting launched

ASEAN member countries have made remarkable efforts to set up safe, effective and sustainable transport systems in the ASEAN region and between ASEAN and other regions.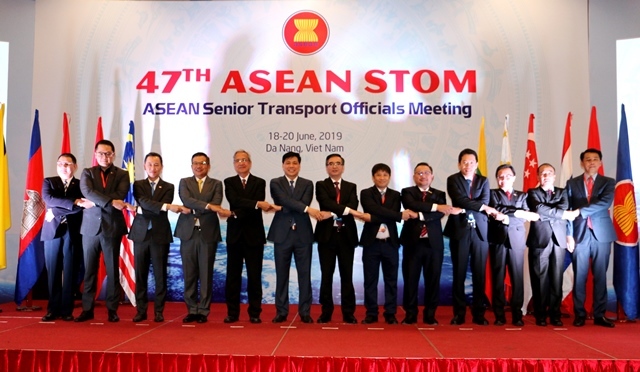 Countries' leaders shake hands at the meeting. — Photo mt.gov.vn
Deputy Minister of Transport Lê Anh Tuấn made the statement at the 48th ASEAN Senior Transport Officials Meeting (STOM), which was launched on Monday in Hà Nội.
The three-day meeting attracted about 200 representatives from 10 ASEAN countries and its partners including Japan, South Korea and China.
"ASEAN countries have been working closely to effectively implement strategic goals and priorities in the Kuala Lumpur Transport Strategic Plan 2016-25," said Tuấn.
The countries also cooperated with partners to maximise benefits in transport connectivity contributing to the economic growth of ASEAN.
During the meeting, representatives discussed different protocols in the transport sector, and urged the approval process so that the signed protocols would be implemented soon.
As one of the ASEAN members, Việt Nam committed to closely cooperate with other members to build a sustainable transport system in the region to promote the region's integration and competitiveness. — VNS

The 25th ASEAN Transport Ministers' Meeting (ATM 25) and the ATM with dialogue partners will take place in Hanoi from November 14-15, according the Transport Ministry.