Tuyen Quang's Na Hang Reservoir offers stunning landscapes

Lying in the furthest district of Tuyen Quang Province, Na Hang Reservoir of the Tuyen Quang Hydropower Plant offers visitors a stunning view of green mountains, impressive caves and waterfalls, and clear emerald water.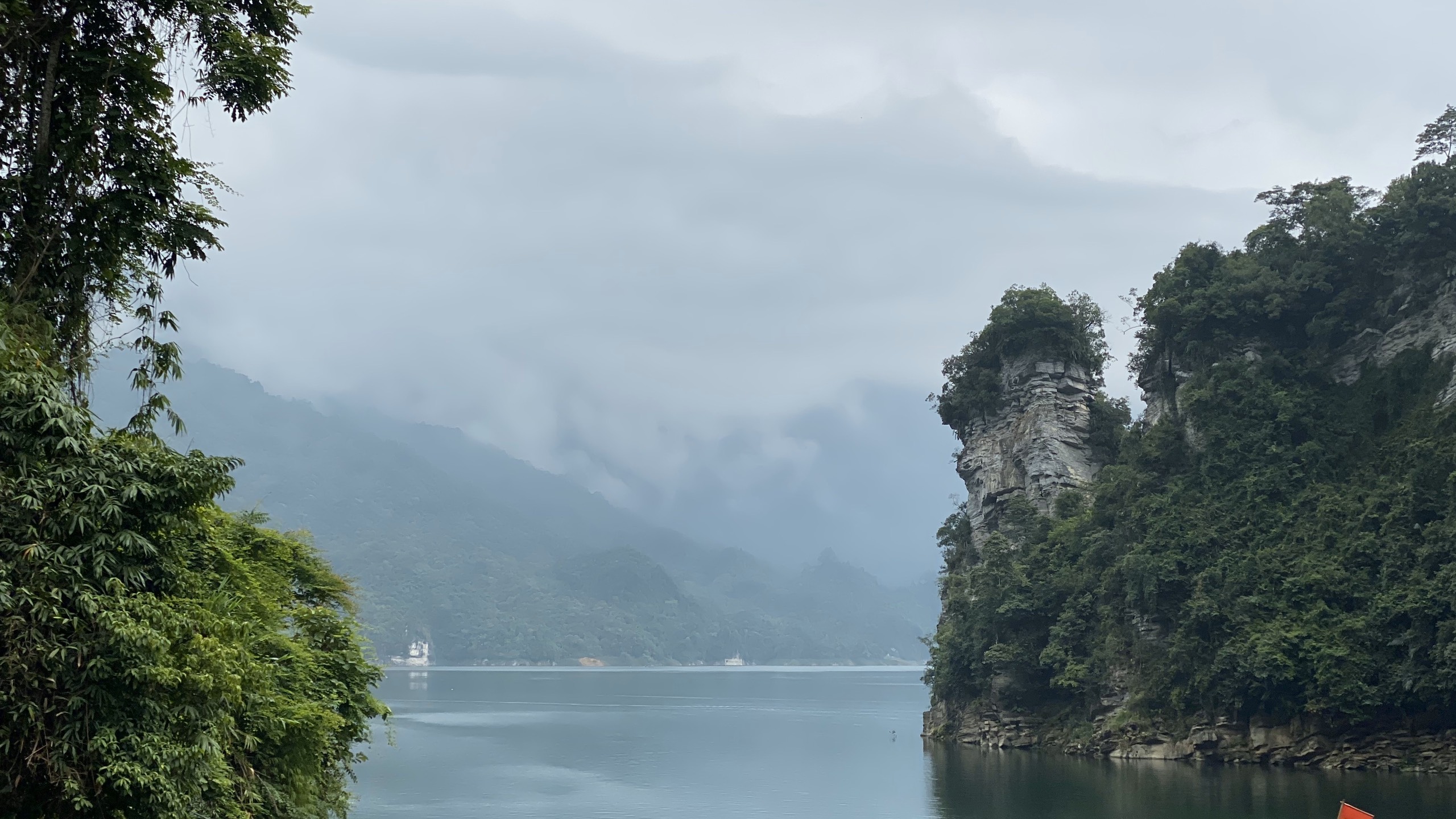 A corner of Na Hang Reservoir
While many visitors are calling Na Hang the on-land Ha Long Bay, the reservoir, which lies inside Lam Binh Nature Reserve has more to offer with high mountains and thick forests surrounded.
The Na Hang Reservoir has a total area of over 8,000 hectares. The site, which is about five-hour drive from Hanoi, has recently become a popular destination for visitors.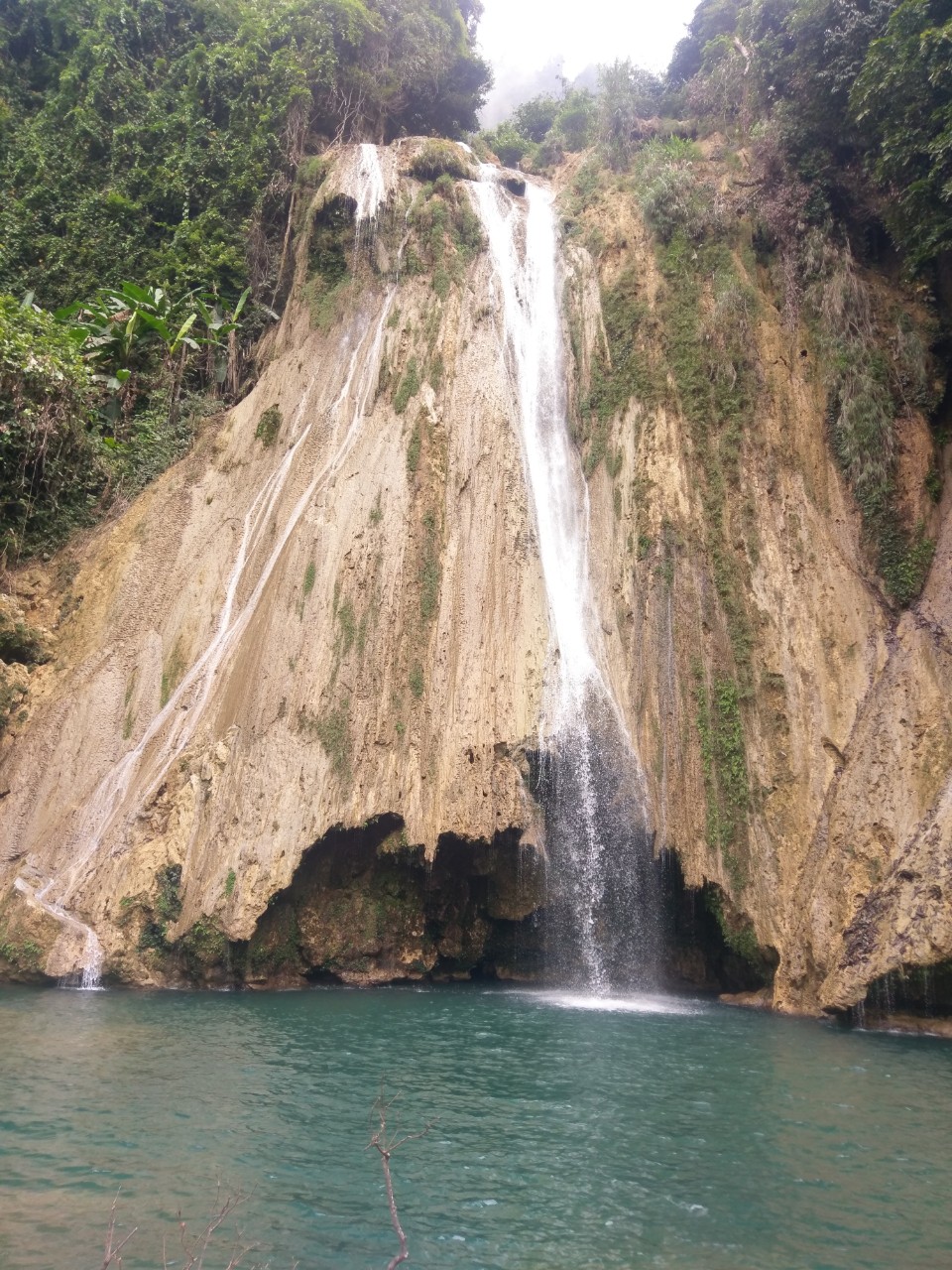 Khuoi Nhi Waterfall
On a boat trip through the reservoir, visitors can drop by at various caves and waterfalls including the Khuoi Nhi Waterfall where they can swim and enjoy a relaxing fish massage.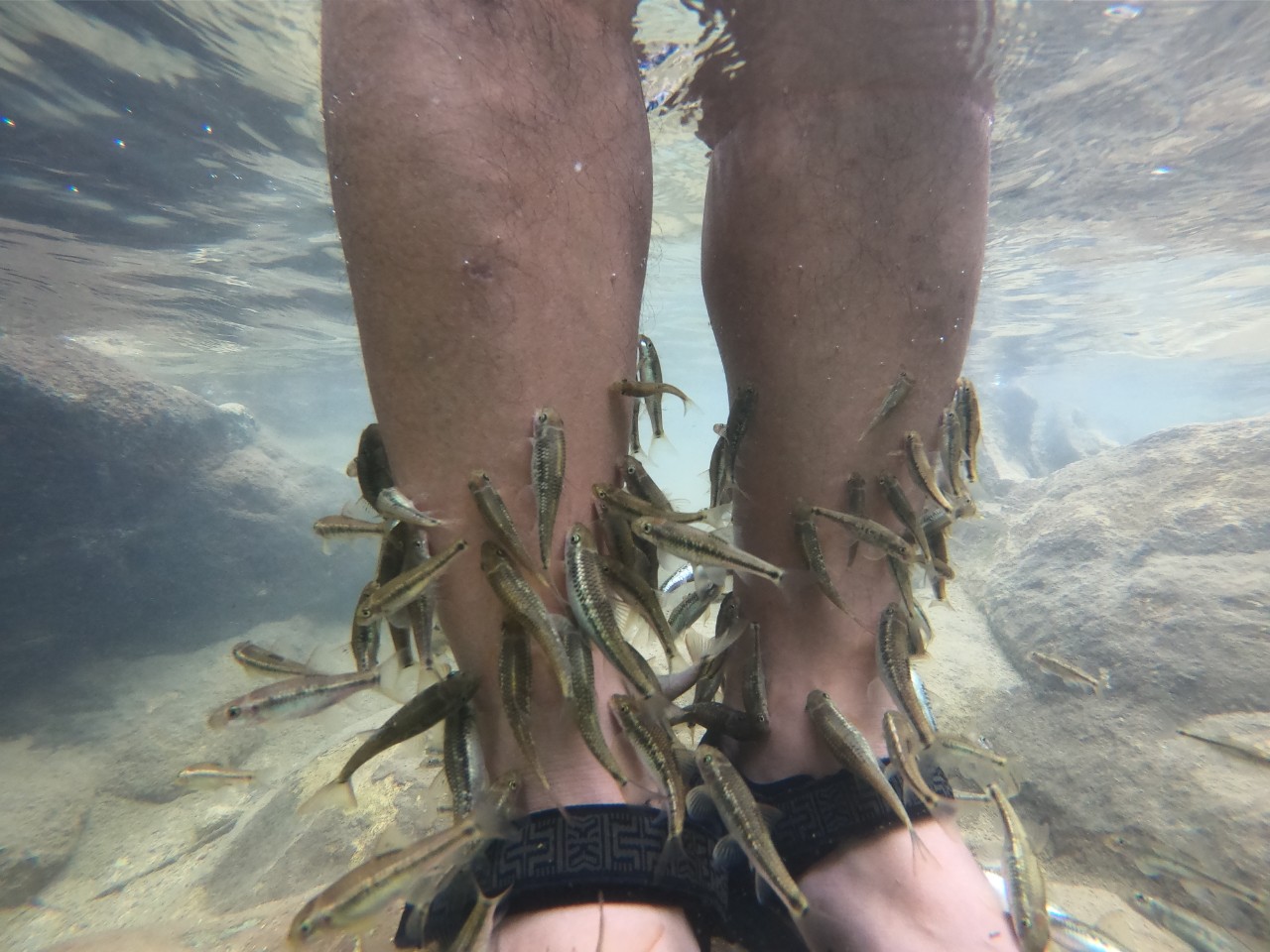 A visitor enjoys fish massage at Khuoi Nhi Waterfall
Tourists will also have the chance to learn about fish farming by local people at their fish cages, join in fishing and enjoy local specialities right on the reservoir.
The area is home to 13 ethnic minority groups including Tay, Mong, Dao and Pa Then who are still preserving unique culture and tradition in their daily lives.

Lam Binh nature reserve is seeking UNESCO recognition as a world natural heritage site. In the meantime, local authorities are paying more attention to developing and building tourism services and products, especially community tourism.

It is expected that the Na Hang Reservoir will become a must-visit destination to travellers in northern Vietnam.

Some more photos of the breathtaking Na Hang Reservoir: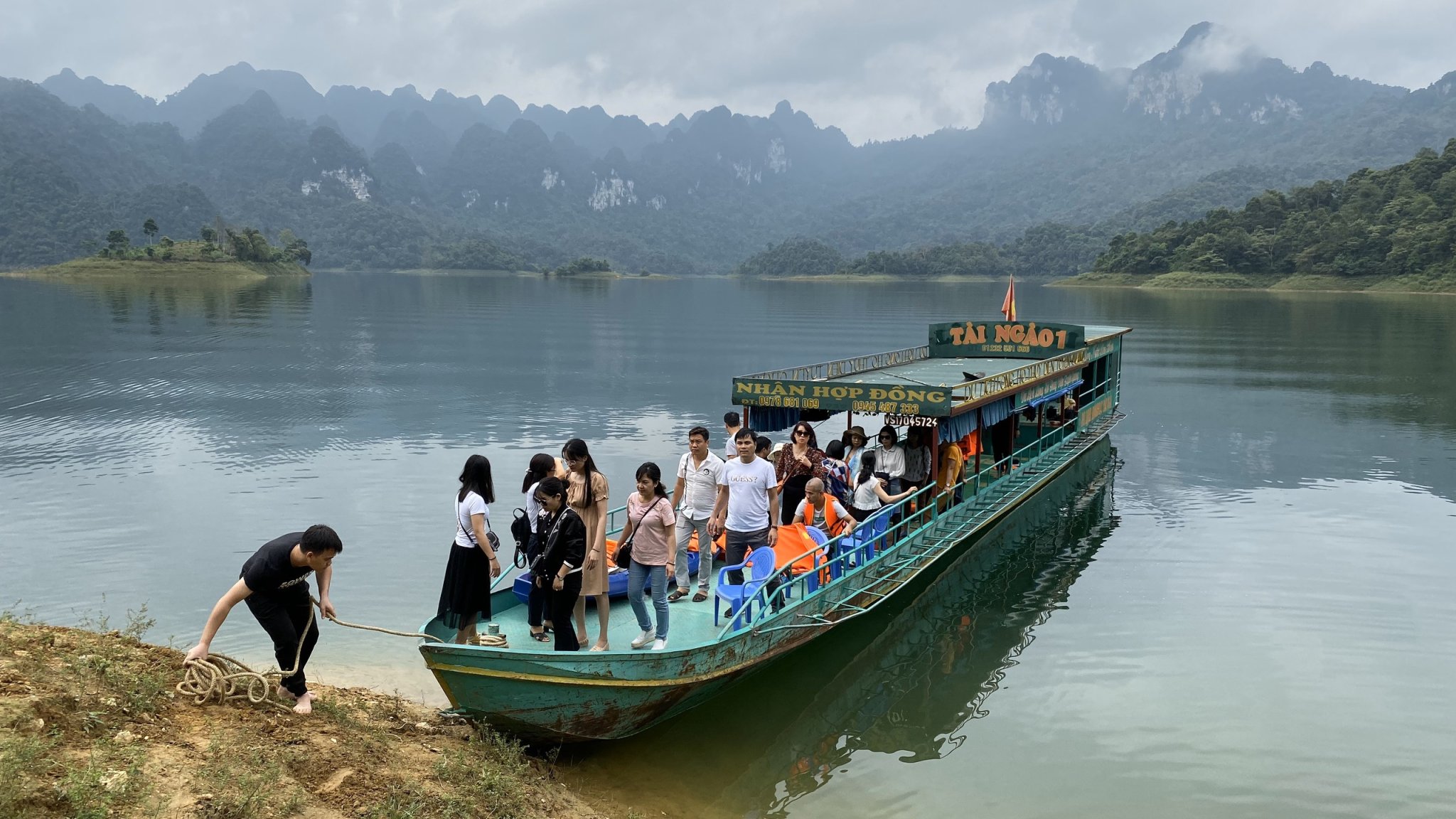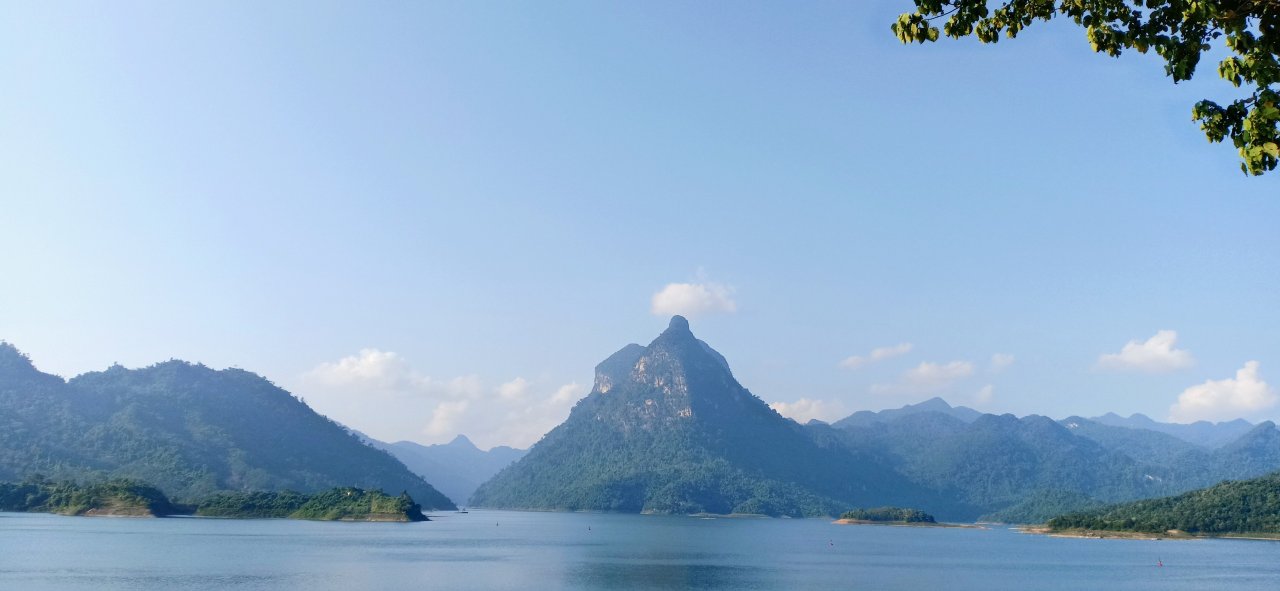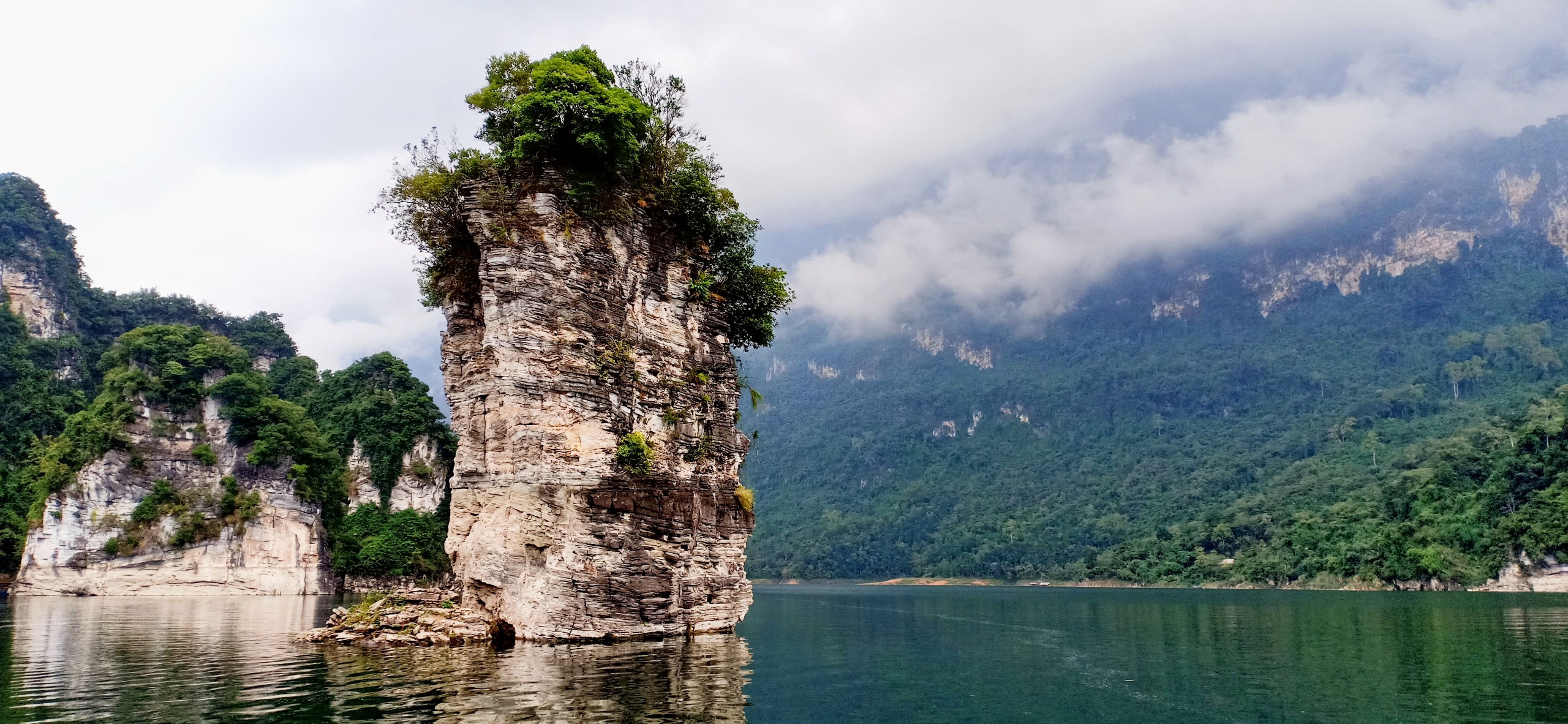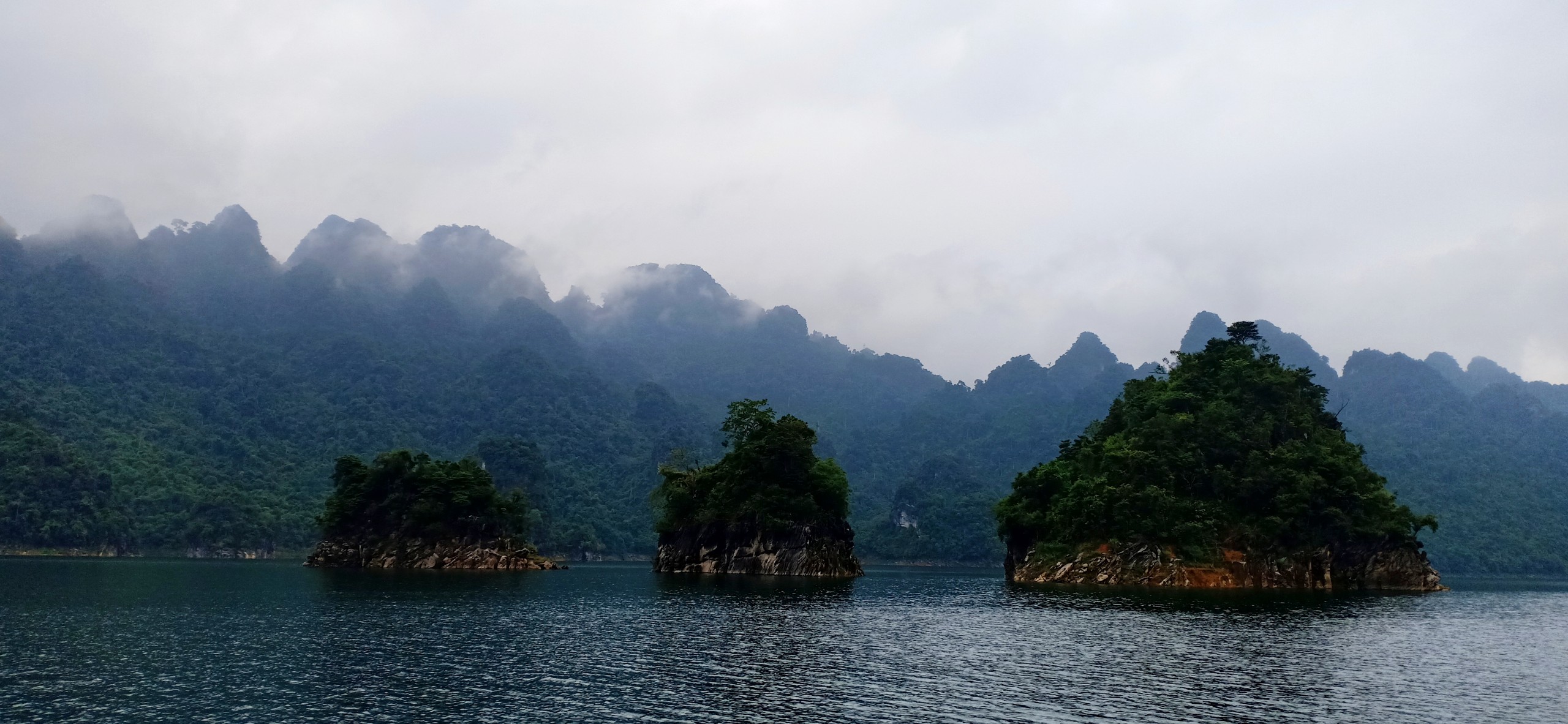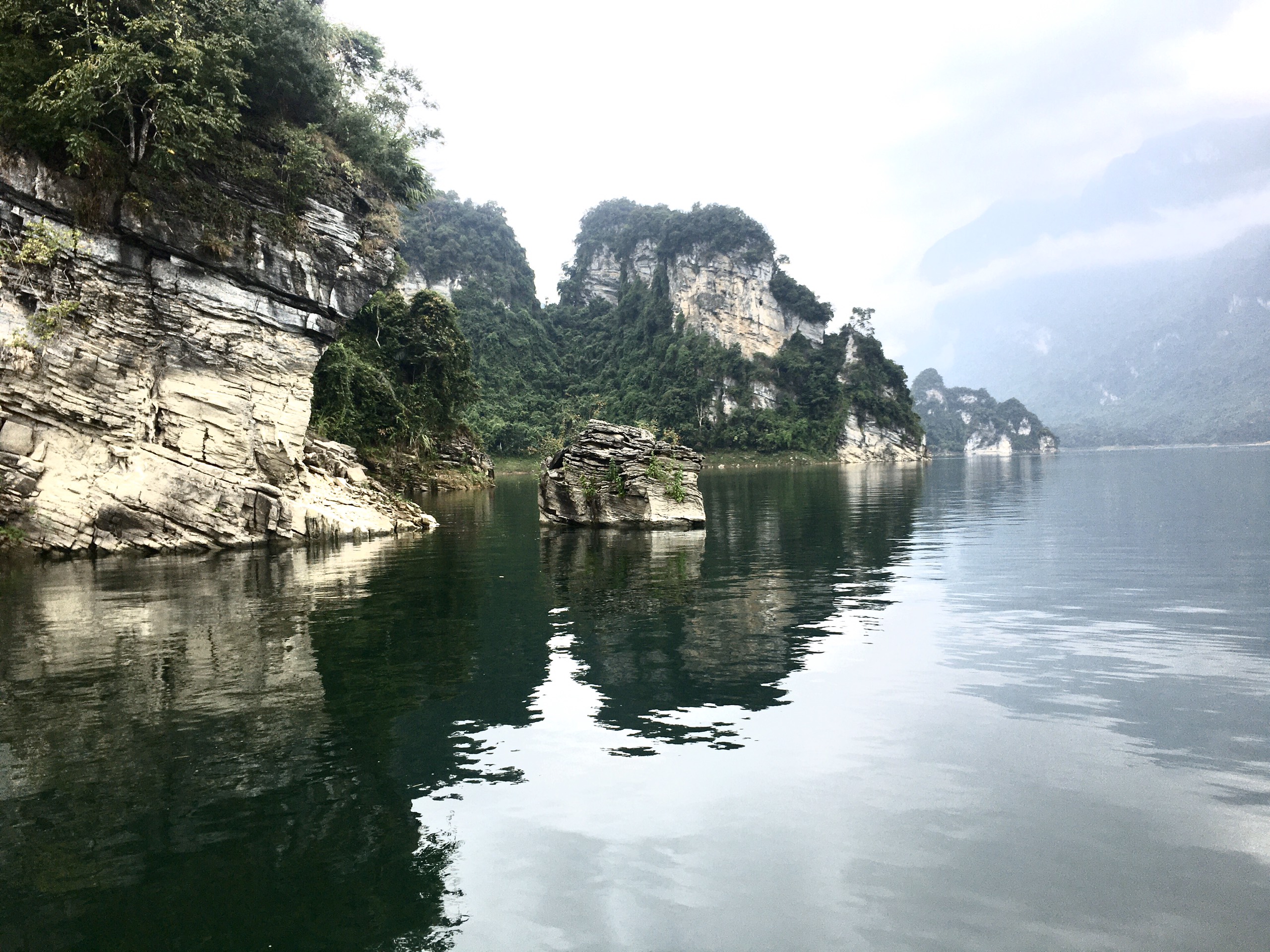 Na Hang is called the on-land Ha Long Bay
Lan Phong
Dtinews