Top five locations to snap beautiful photos for Tet

Phung Hung and Hang Ma mural painting streets, Nhat Tan peach garden, book street, and Phuong Linh flower garden are among the top five places in which people can go to take elegant photos before Tet.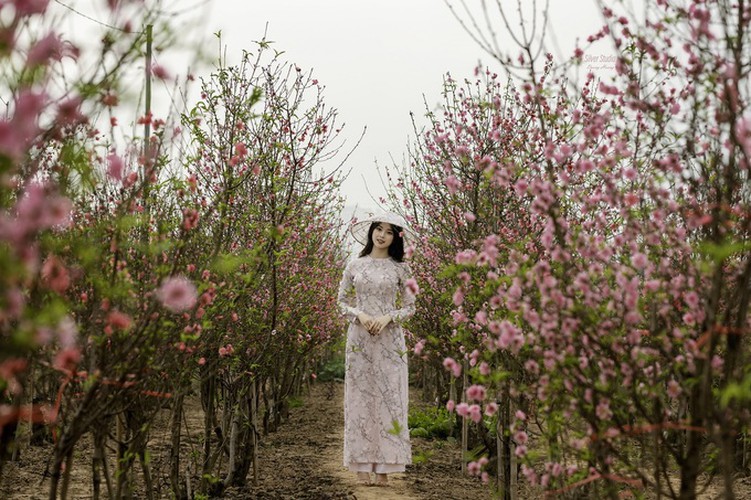 One of the largest peach blossom growing locations in Hanoi is Nhat Tan peach garden. Aside from snapping pictures, visitors are also able to purchase flowers in the garden with prices ranging from VND100,000 and VND1 million.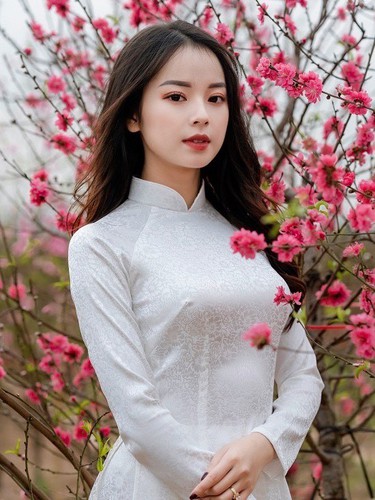 A young girl wears an Ao Dai, a traditional long dress, whilst she poses for photo in the garden.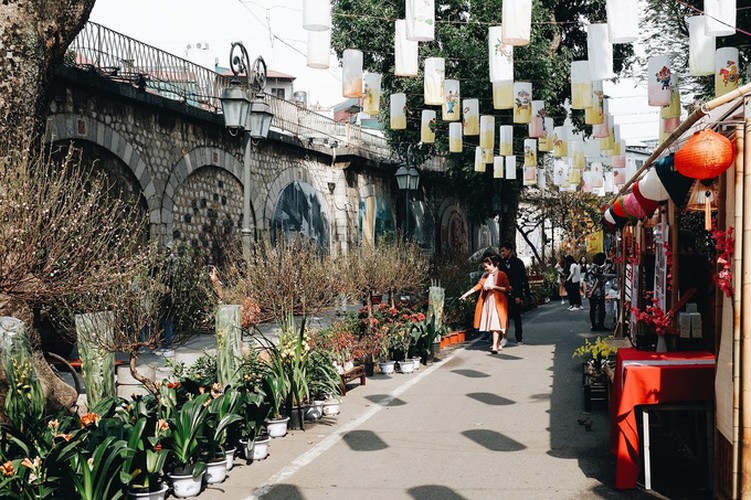 Phung Hung Mural street first opened to the public back in February 2018 and is proving to be a popular attraction among visitors looking to take pictures ahead of Tet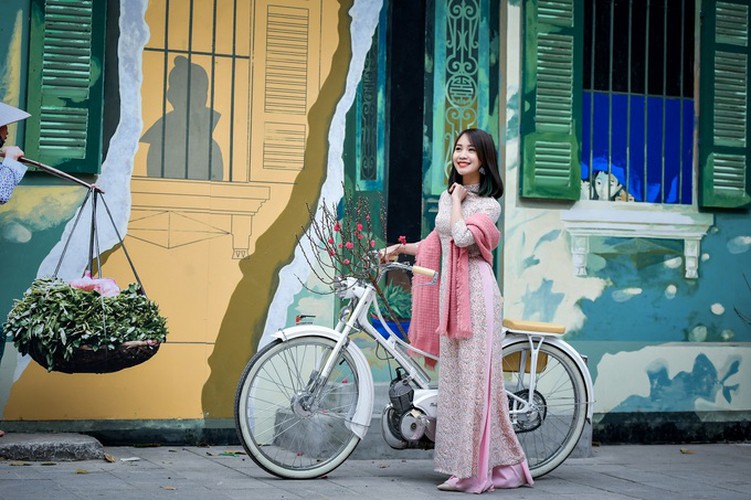 This year, visitors are able to take photos alongside pots containing peach blossoms in addition to enjoying the local mural paintings.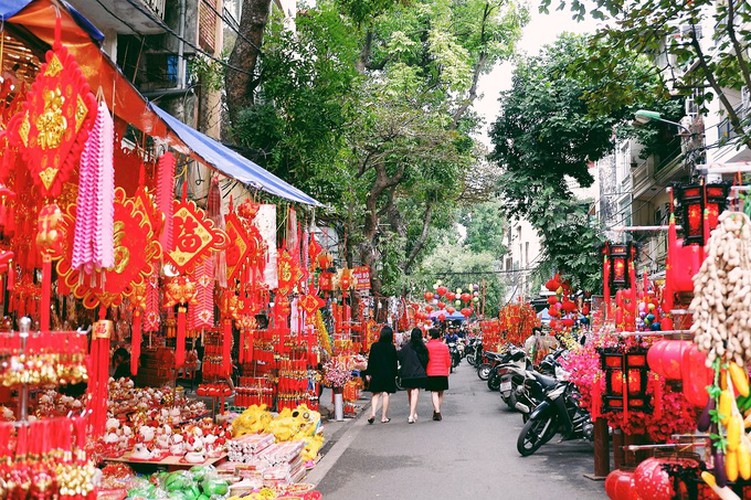 Ma street is situated approximately 100 metres from Phung Hung street. During special festivals such as the Lunar New Year, Mid-Autumn Festival, and Halloween, the shops located on the street are full of decorative items, serving to create a beautiful atmosphere for visitors to enjoy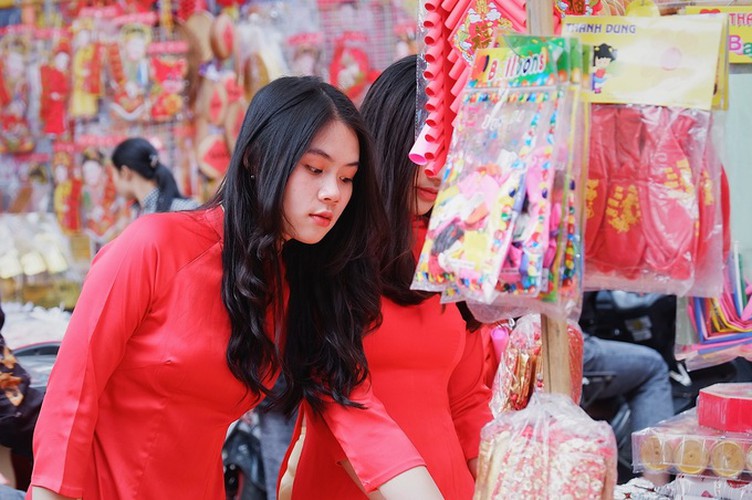 With Tet drawing near red lanterns, stickers, and decorative balloons can be seen decorating the street. Many tourists choose to wear an ao dai when taking photos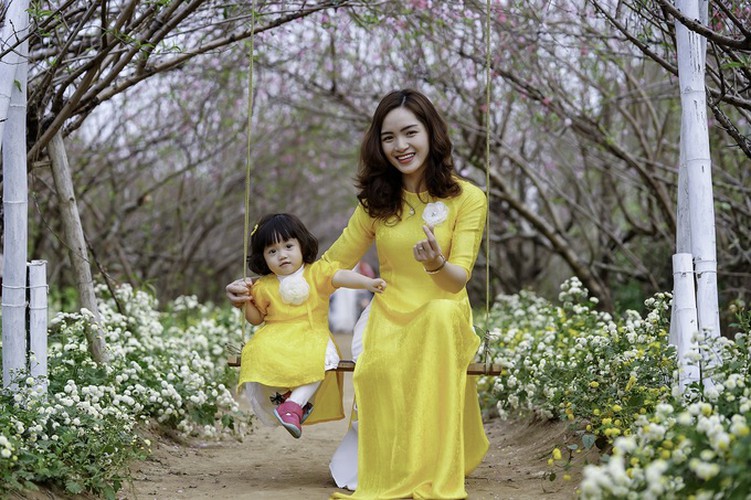 Located on Au Co street, Phuong Linh flower garden is one of the popular places for photographers to snap images. Ahead of Tet visitors are able to stroll around the flower streets and view the peach blossoms and other ornamental plants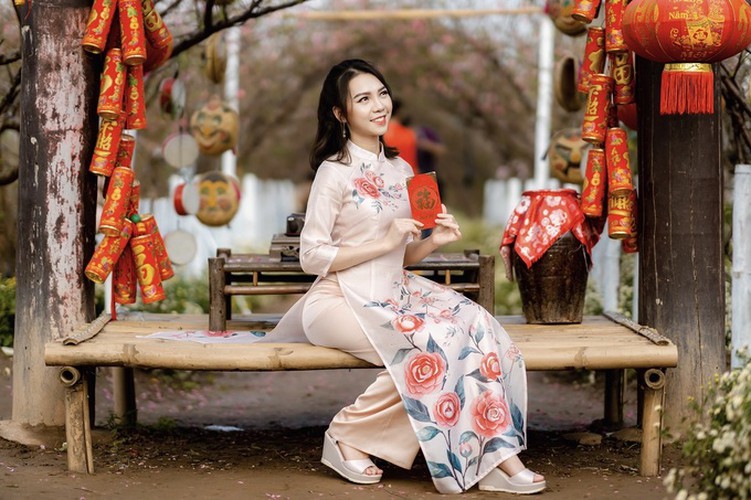 The garden gets particularly crowded on weekends and near Tet due to its small size and popularity. The entrance fee is 70,000 VND per person.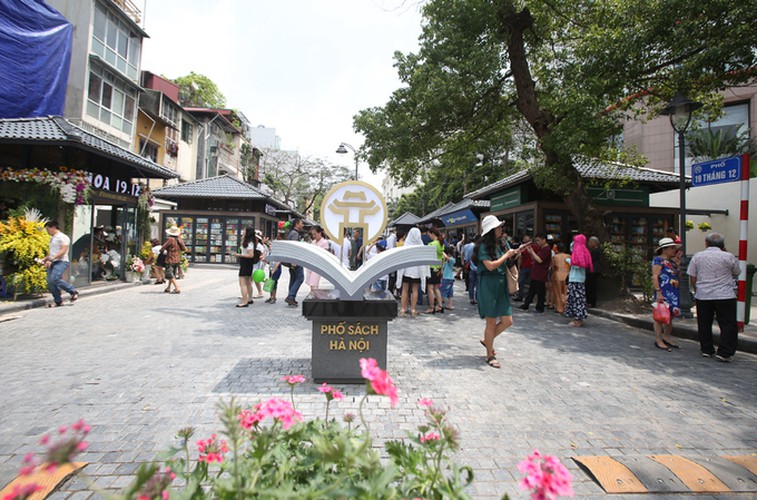 Book street is located at 19/12 street in Hoan Kiem district and has been running since May 2017. The venue is proving to be a popular destination for visitors who enjoy taking pictures.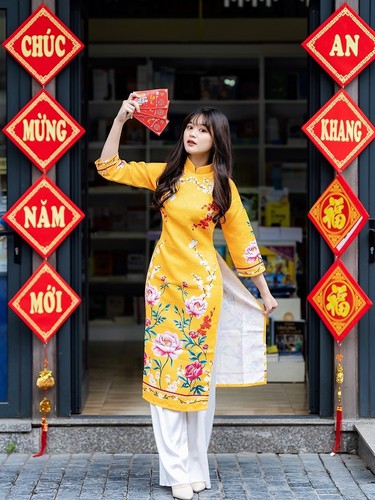 To celebrate Tet, many book stalls are adorned with colourful decorative items
VNE/VOV