Storm brings extreme weather to northeast, north, and central regions

Storm Wipha, the third tropical storm to hit Vietnam this year, brought with it an array of rain, strong winds, and caused flooding in the northeast, north, and central regions of the country on August 2 and 3.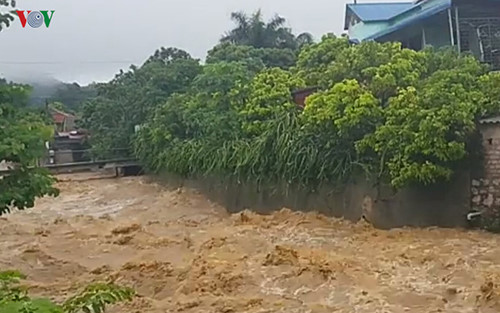 Flooding hit rivers and stream areas throughout the northern region including the Mon river in Son La province's Moc Chau district. Between 4am and 10am on August 3 the province was hit by heavy rain fall which badly affected hundreds of households in the area. Local authorities were active in assisting residents to seek shelter.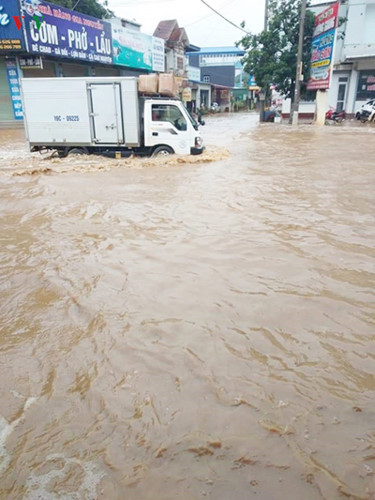 National road 6 which runs directly through Moc Chau district was submerged as a result of the flooding.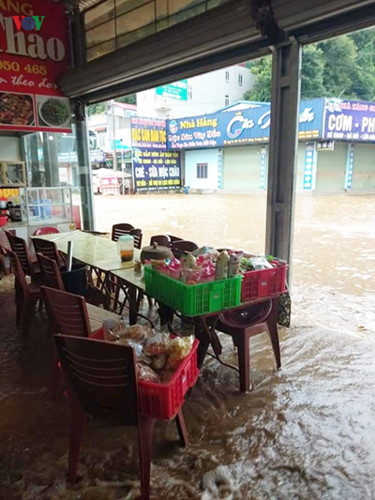 Flood water seeped into many houses and stores in the area.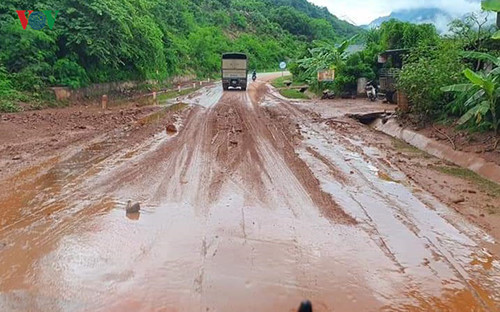 Solid mud formed on the road, causing slippery conditions that were dangerous for passers-by. A traffic accident occurred between two trucks on the Pa Hang crossroad in Moc Chau district at 1am on August 3, although no deaths were reported.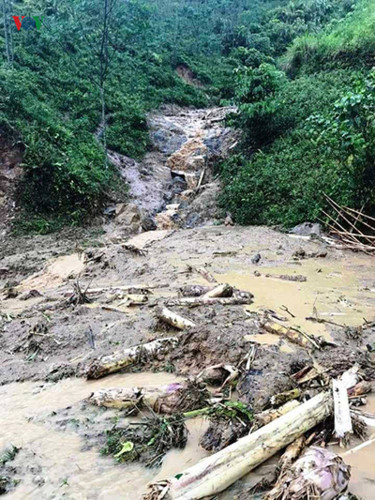 Heavy rain caused landslides and severe congestion on national roads 15C and 16A in Muong Lat and Quan Hoa districts in the central province of Thanh Hoa. Local authorities were on hand to aid local residents in moving out of dangerous areas, and attempting to reduce the loss of property.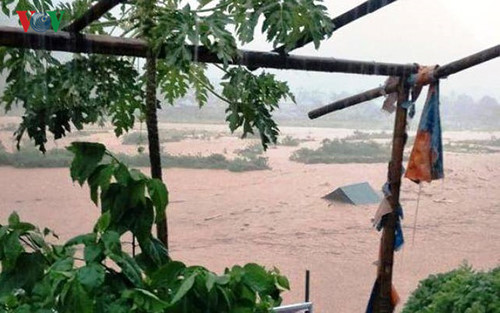 The deluge of rainfall hit many areas whilst strong winds caused a large rock to fall from a hill which killed Vang A Lau, 33, in Muong Lat district, Thanh Hoa Province.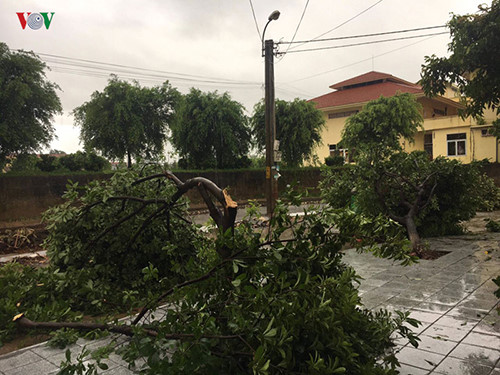 From 10pm on August 2, Mong Cai city in Quang Ninh province was hit by a heavy downpour with many trees falling on the streets.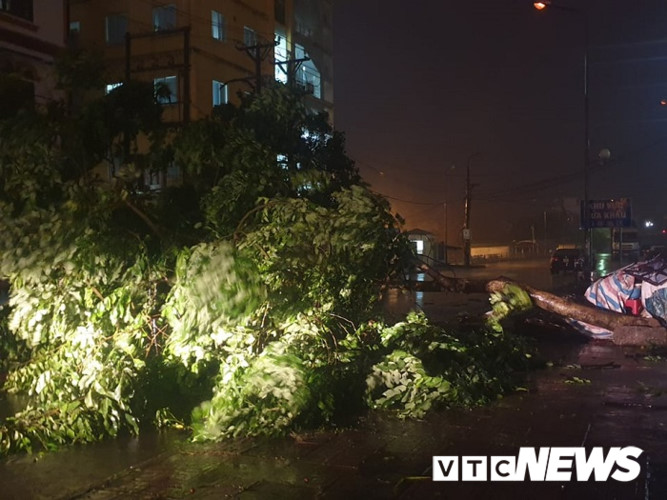 Rain and strong winds spread throughout the northern region of Quang Ninh province. The strong winds resulted in trees collapsing on Tran Huu Nghi street in Mong Cai city at 10pm on August 2.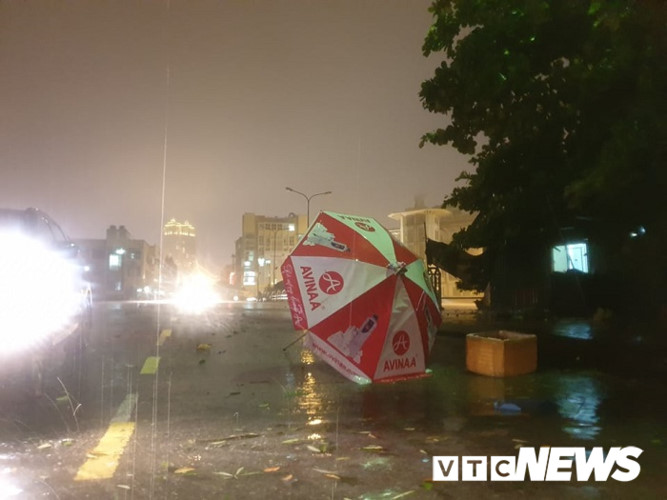 The strong winds threw a lot of debris onto the streets, including umbrellas.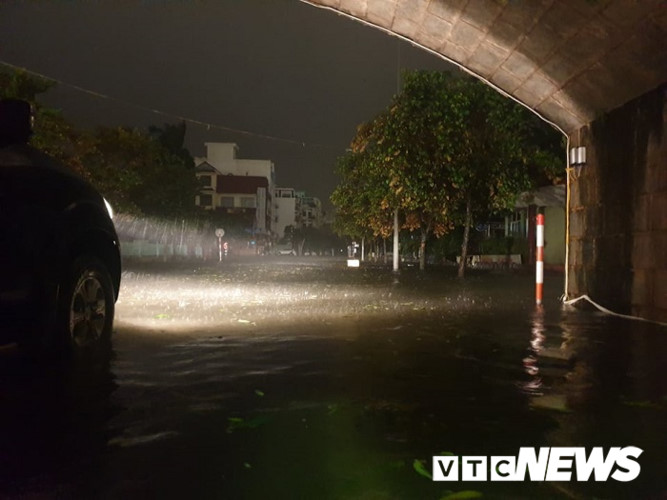 The water was measured at approximately 40cm on Tran Huu Nghi street at 10:30pm on August 2.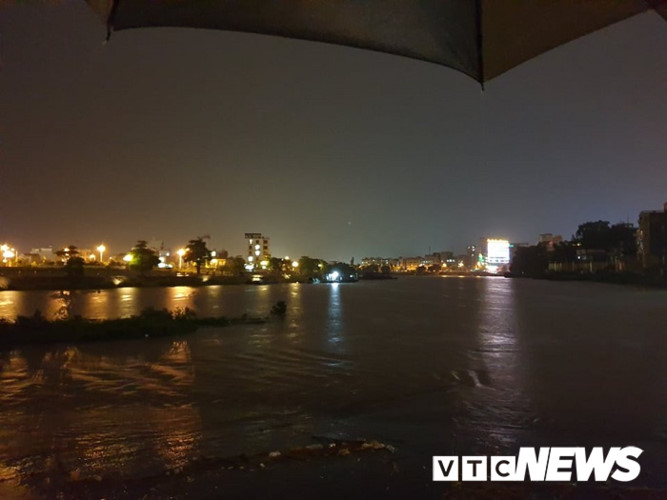 The water levels on the Ka Long river in Quang Ninh province also rose to high levels at 7:30pm on the same day.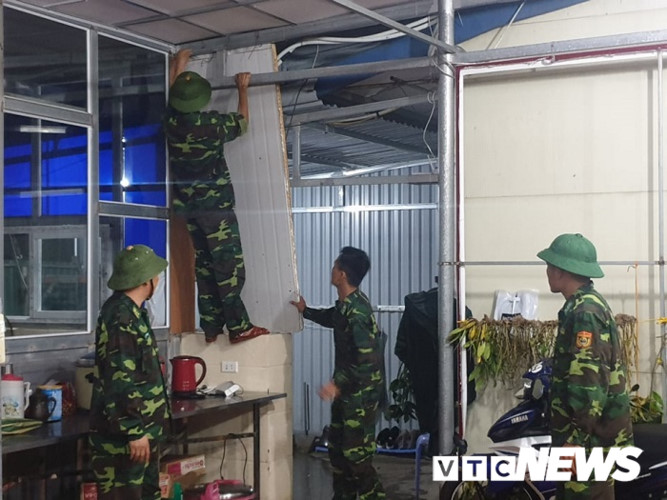 Rescue force in Mong Cai city prepare to cope with the devastation caused by storm Wipha.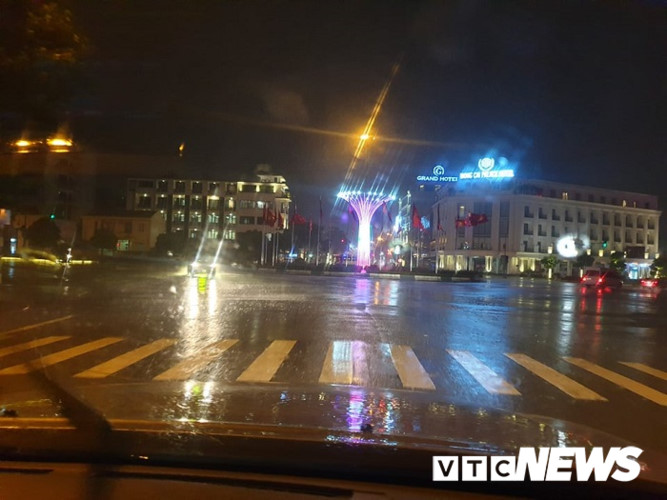 The centre of Mong Cai city in Quang Ninh province saw heavy rainfall of up to 209 mm on the night of August 2, causing severe flooding to hit several streets throughout the city, uprooting many trees in the process.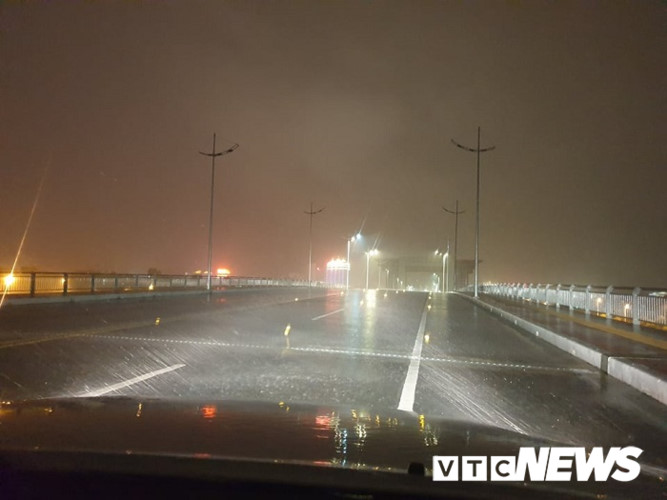 Bac Luan bridge was empty at 8:45pm on August 2.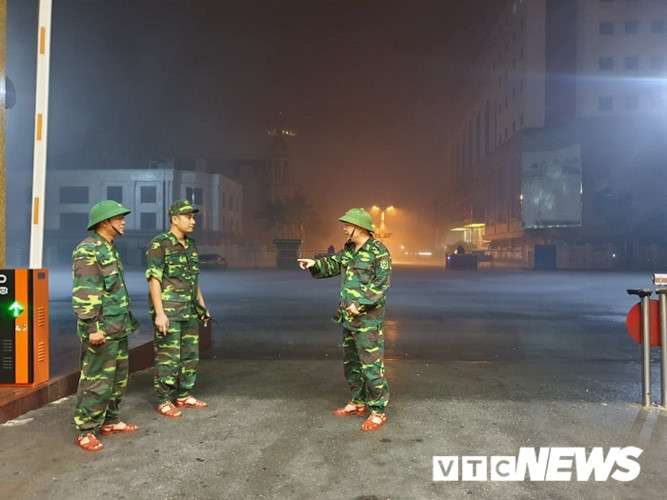 Soldiers stationed at the Mong Cai international border gate co-ordinate efforts with local people to prepare a range of safety measures to deal with the fallout from the storm.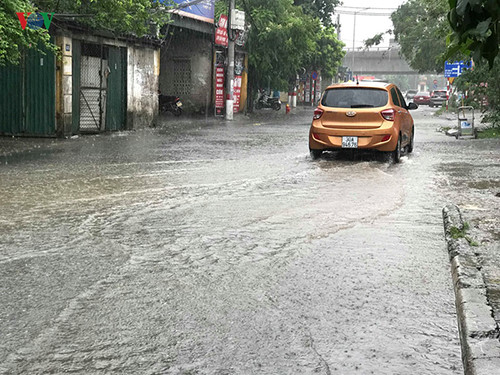 As the storm made landfall, it weakened into a low tropical pressure, causing heavy rain to hit the northern region, including Hanoi.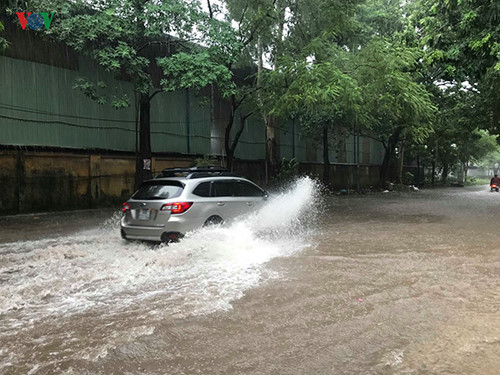 Downpours of heavy rain flooded many streets throughout Hanoi on the morning of August 3, especially affecting Hoang Mai district, resulting in severe traffic.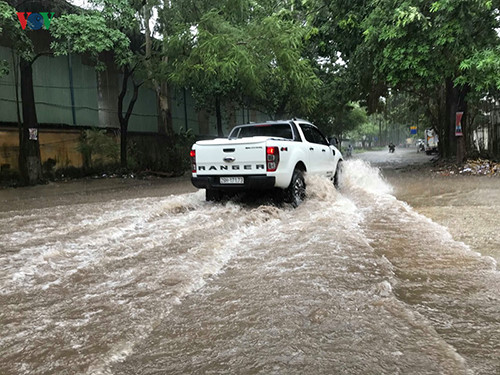 The belt road 2.5 which runs through Hoang Mai district was deeply submerged by flooding, with water levels measured at between 30 to 40cm.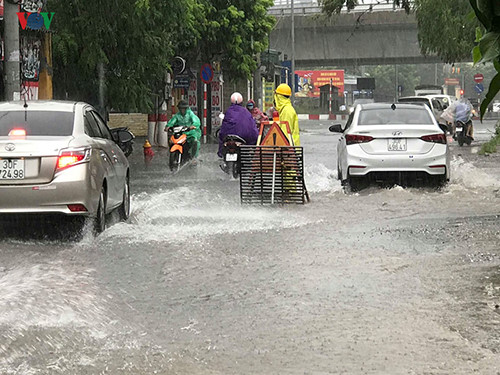 Linh Nam street also saw a large quantity of rainfall.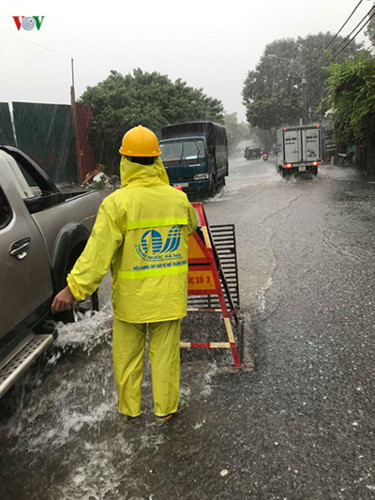 Workers were on hand at key spots in Hanoi from the early morning in order to deal with the overwhelming situation.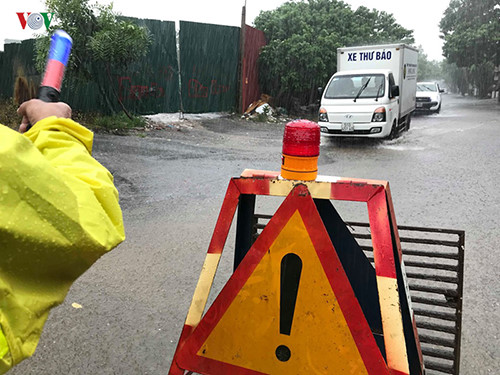 Worker Nguyen Trong Hung said that he came on duty to work on the sewer from 7am on August 3 to help reduce the water level and deal with traffic congestion affecting local people.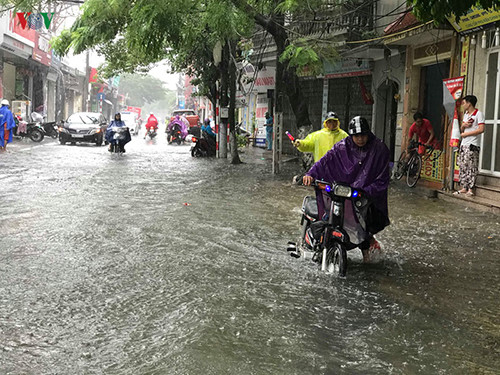 Many motorcycles couldn't travel through submerged area.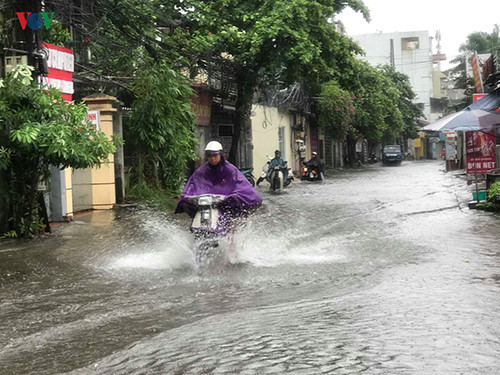 The scene on Vinh Hung street in Hoang Mai district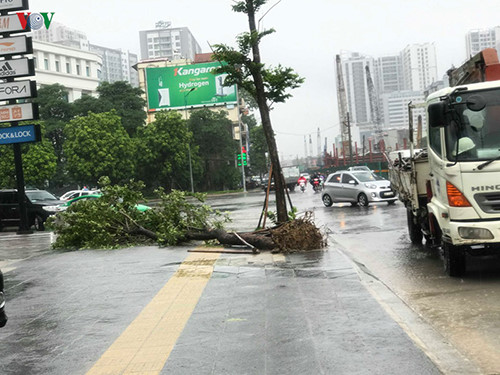 Heavy rain and strong winds caused several trees to fall down on Minh Khai street.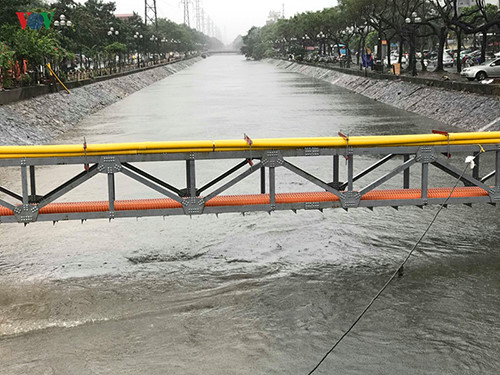 Water level rise on the Kim Nguu river, nearly reaching the same level as the Mai Dong bridge.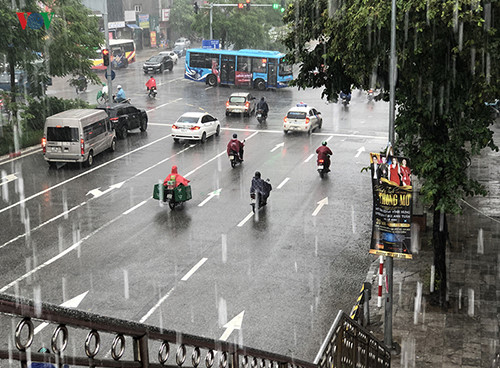 The capital city looks set to see consecutive nights of rain over the weekend.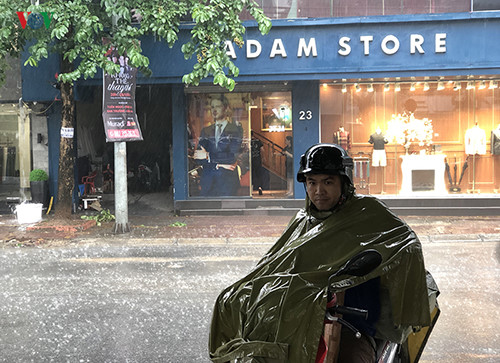 Motorbike drivers seek shelter in an attempt to avoid the heavy rain.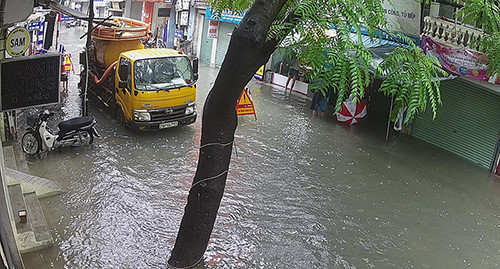 The scene on Hoa Bang street in Cau Giay district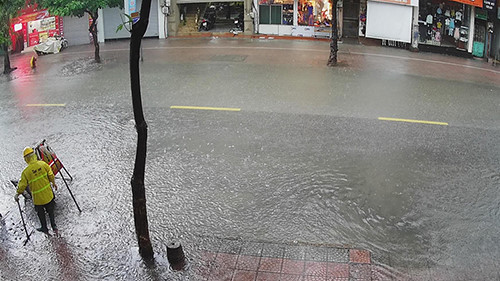 The effects of the storm seen on Ngoc Lam street in Gia Lam district
VOV