Spring on Hanoi's street

Every year when spring comes around, the new season air creeps into small alleys, and every corner of Hanoi. 
The vibrant colours of the natural flowers on every door frame, looming behind the porch spark excitement among the people.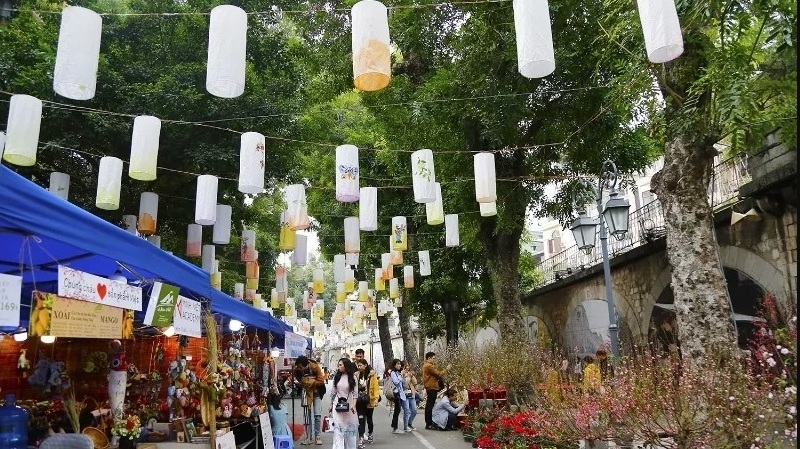 The booths featuring craft village product.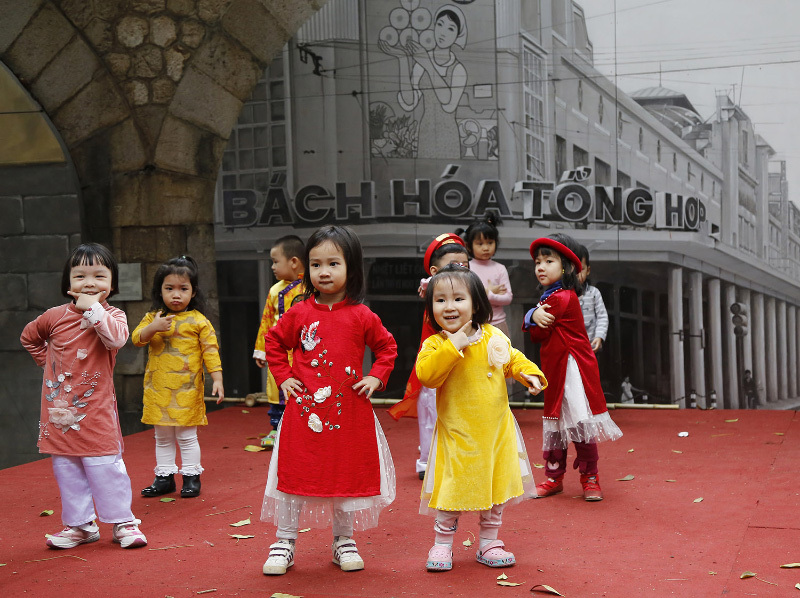 Phung Hung mural painting street.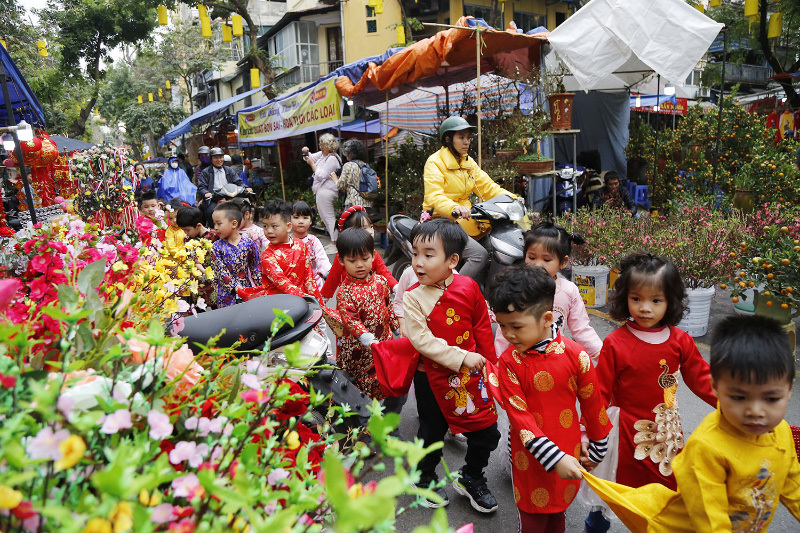 Walking around the Spring Flower Market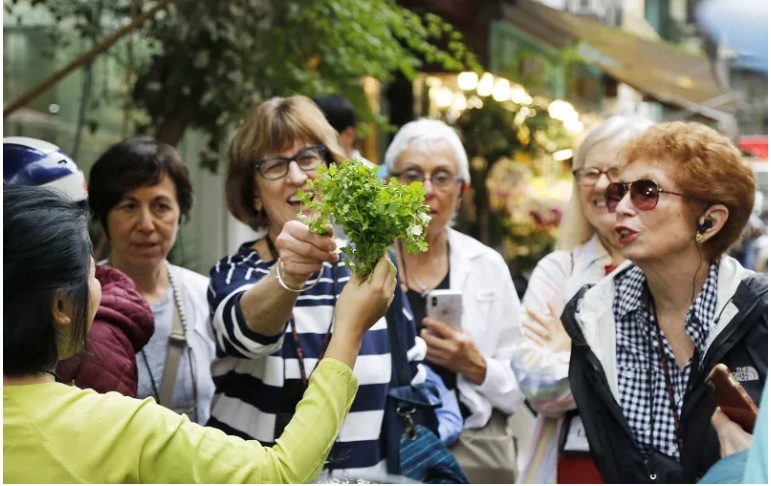 A group of foreign tourists showing their interest in learning more about spice vegetables for meals during Tet (Lunar New Year) holiday.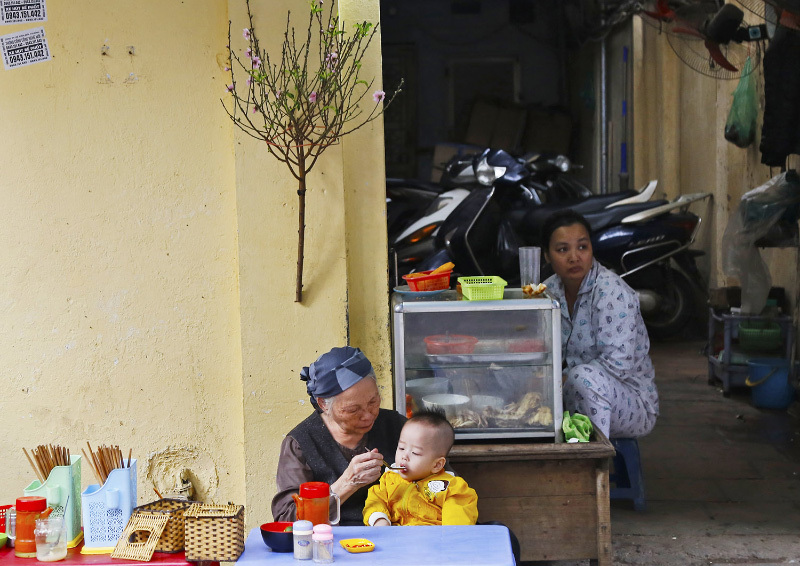 Spring on every street corner.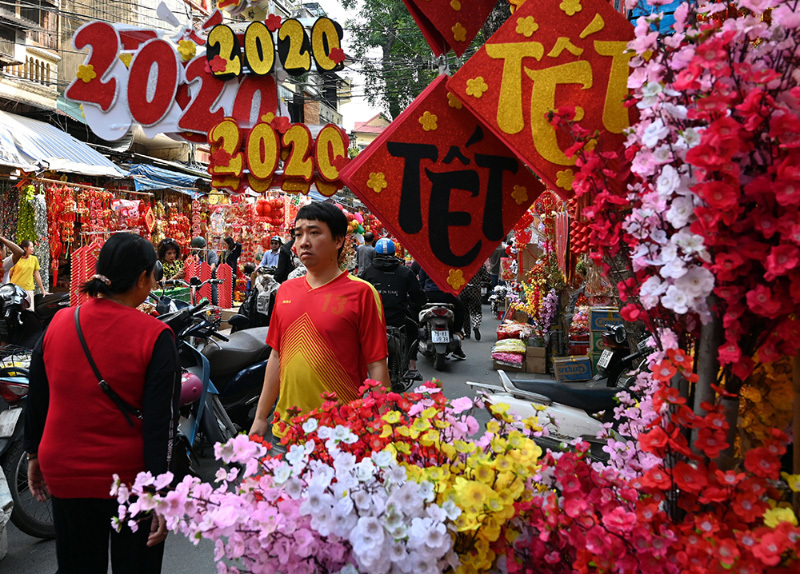 Hang Ma Street becomes bustling with colorful spaces showing off Tet decorations.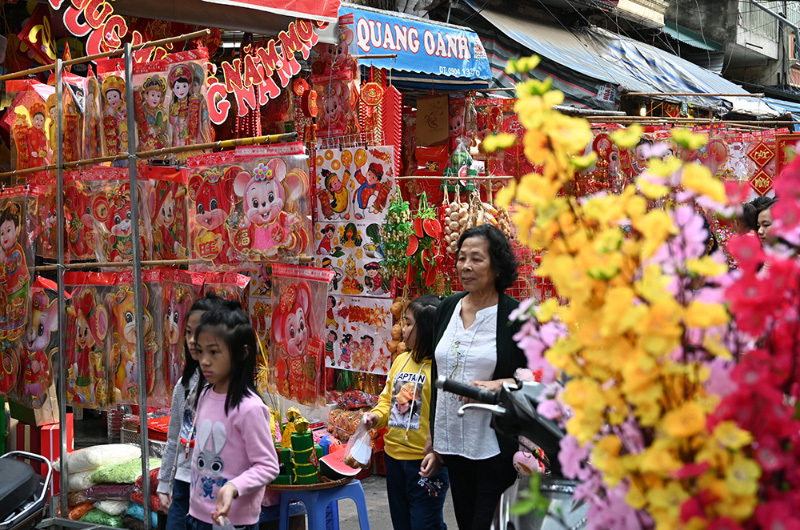 Right at the very start of December, many shops in Hang Ma Street start selling items serving Tet holiday products. The street is considered a traditional and familiar year-end shopping destination for many Hanoians.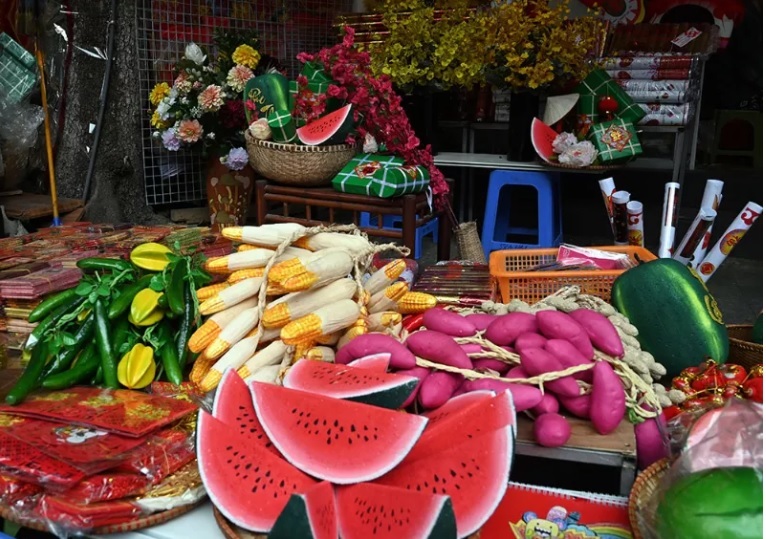 Notably, in order to welcome the Year of the Mouse, a series of products featuring the image of mice are sold with a variety of designs.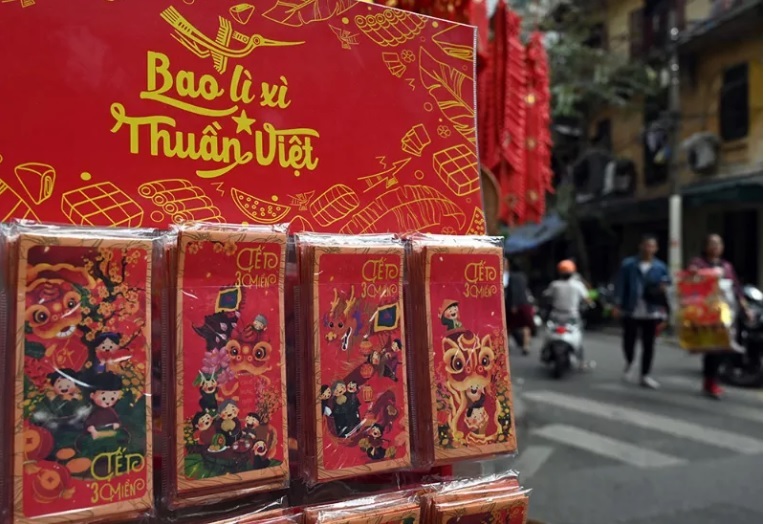 Different types of red lucky money bags designed impressively and uniquely.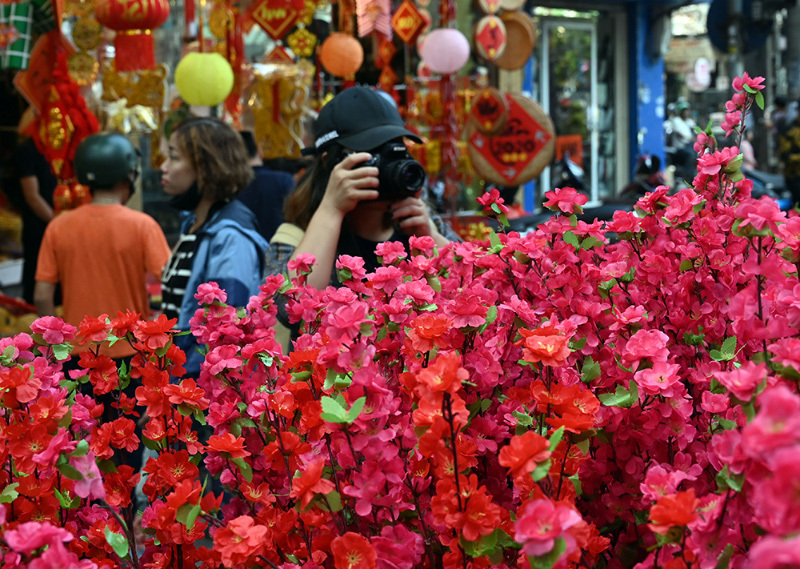 Many unique products to decorate the Tet space of each family.
Hang Ma Street also attracts many tourists to visit and enjoy the Hanoi atmosphere at the end of the year.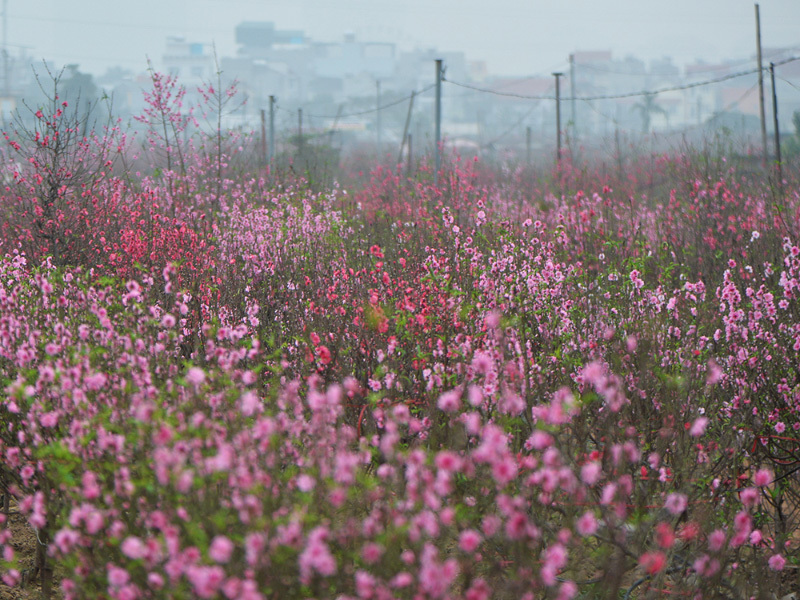 Another indispensable destination of Hanoians during the traditional Tet holiday is the Nhat Tan peach blossoms garden.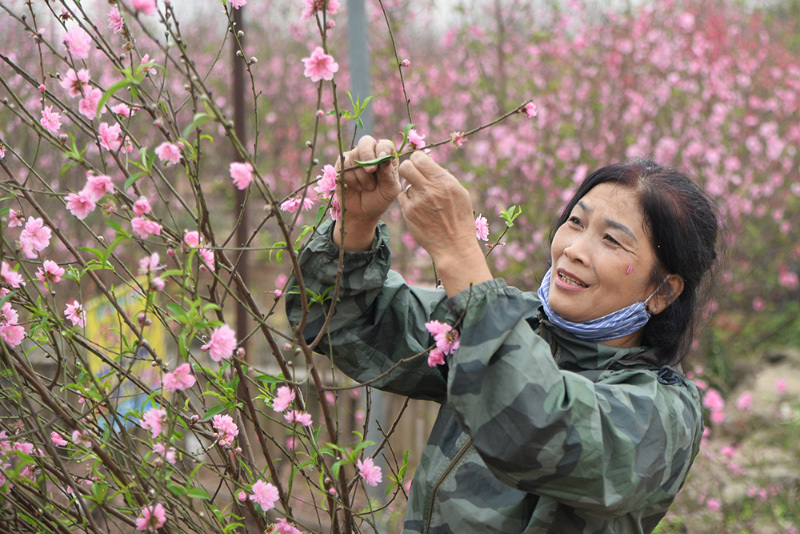 Nhat Tan peach blossoms garden bustles while welcoming Spring.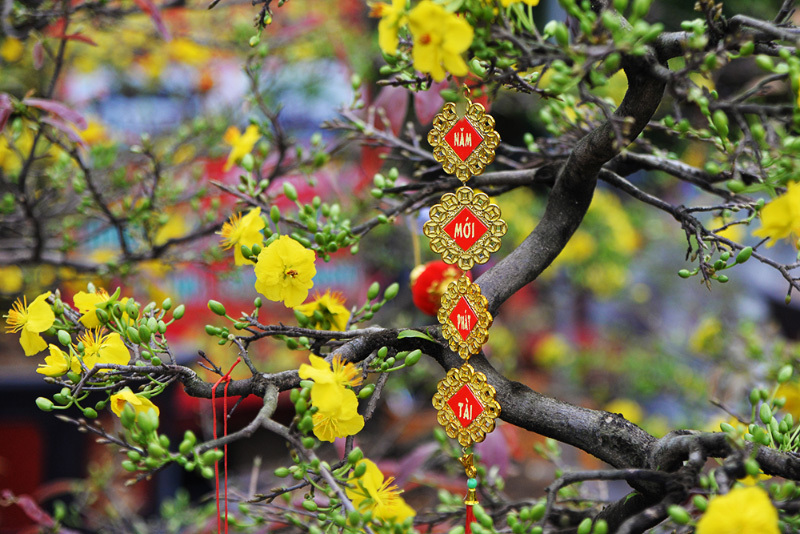 Many families are busy caring and pruning to stay prepared to supply the market for the coming Tet holiday.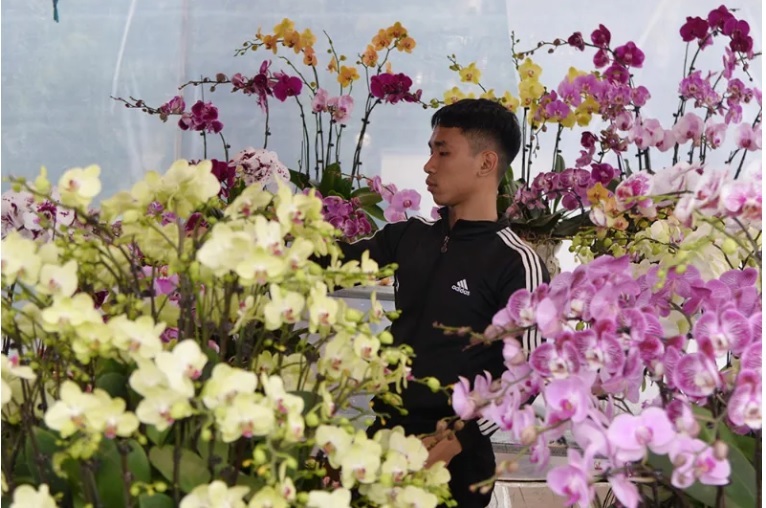 In addition to peach blossoms, yellow apricot flower trees are also supplied to the market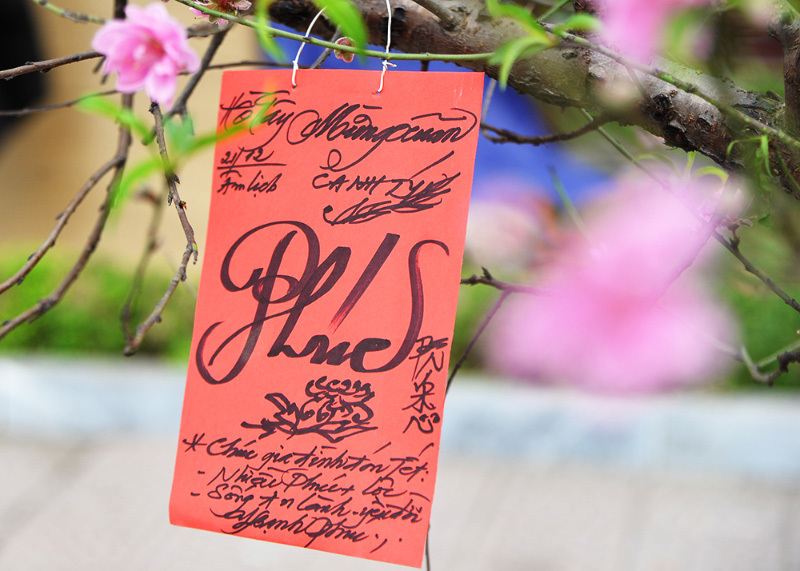 Some types of flowers, ornamental plants such as orchids, ornamental grapefruit, and roses are also sold by many small businesses in flower markets.
Watching the blooming spring flowers on the days leading up to the Tet holiday makes the hustle and bustle in life slow down, bringing a little moment for clarity and peace to welcome a lunar new year.
Khieu Minh/Dang Anh/Thuy Nguyen (Nhan Dan)