People throughout Vietnam start 2020 with joyous celebrations

Both local people and tourists across the country gathered at various city centres to create a wonderful atmosphere to welcome in the New Year.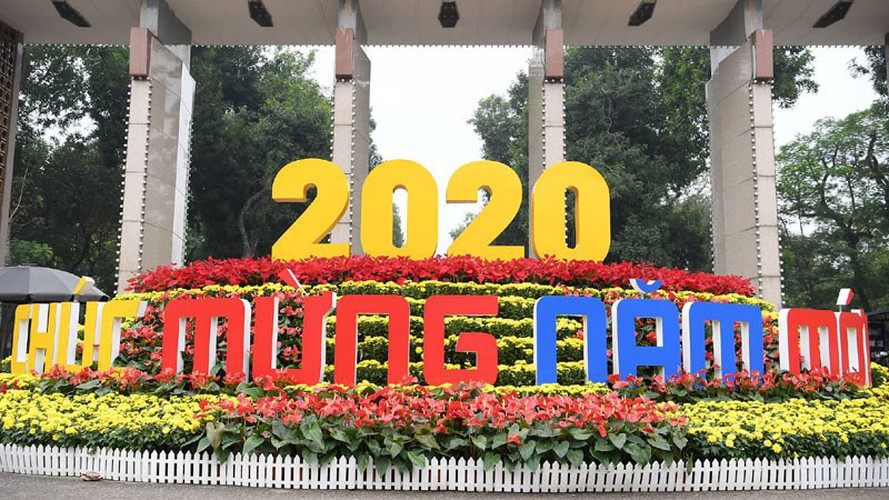 Many major cities across Vietnam see cultural venues splendidly decorated ahead of the New Year. Here is an image from Thong Nhat park in Hanoi.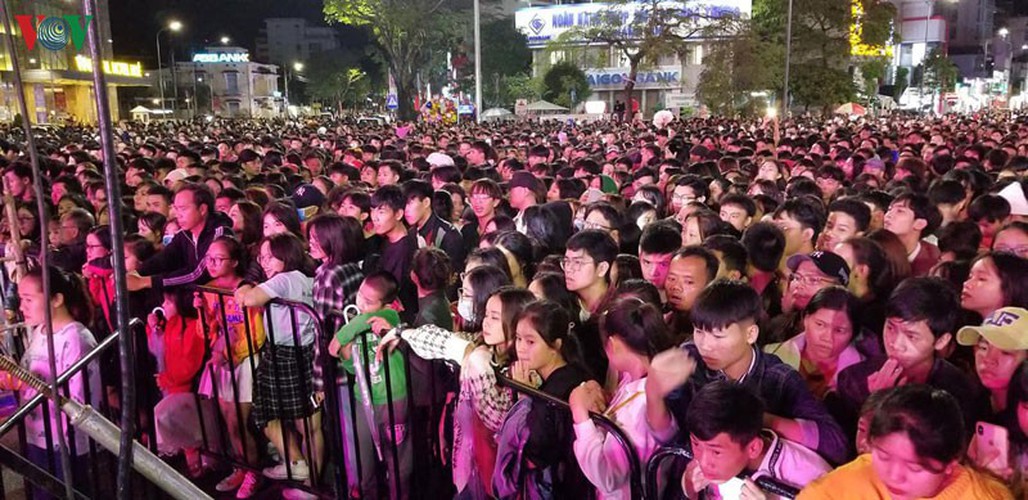 Despite the cold weather conditions on the night of December 31, tens of thousands of people in the central province of Thua Thien Hue gather together to participate in a countdown party in order to celebrate the New Year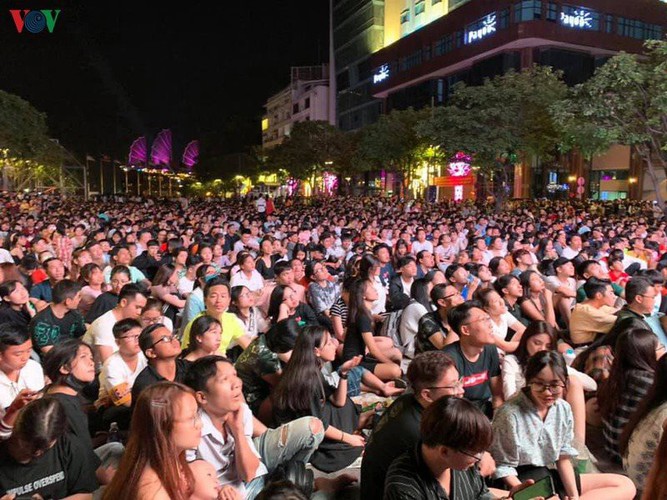 Residents in Ho Chi Minh City enjoy visiting interesting cultural shows which take place to welcome New Year's Eve.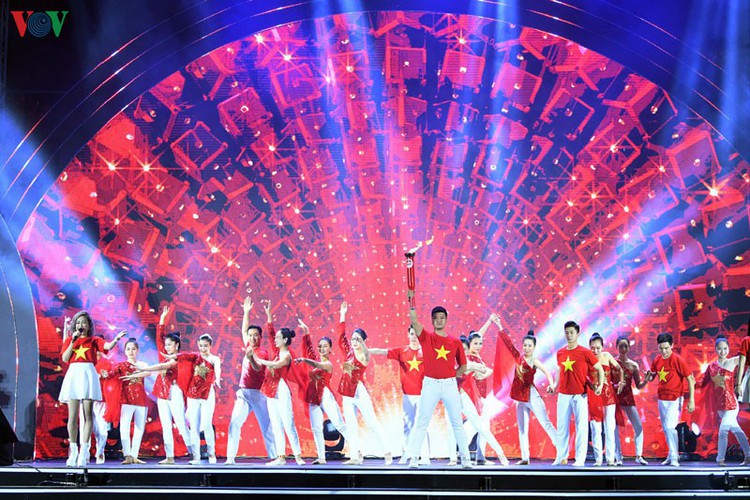 A range of diverse art programs are held in localities nationwide as a way of celebrating the New Year. Here is a photo of a music performance held at the Imperial Citadel of Thang Long in Hanoi.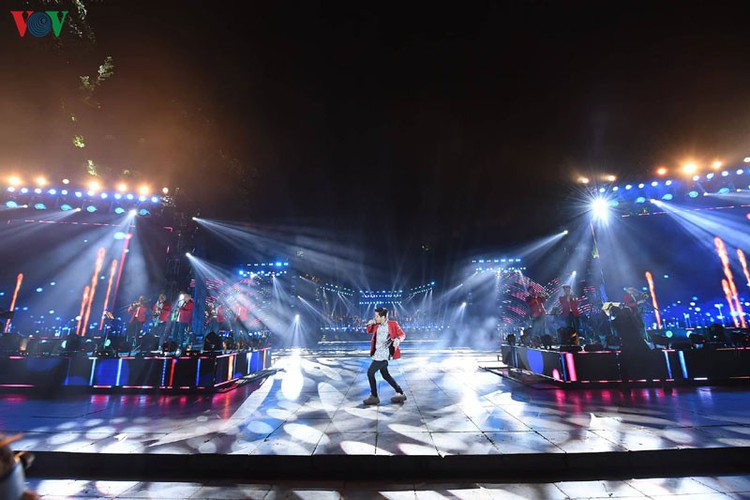 Scenes of joy as people celebrate in Ly Thai To Statue Square close to Hoan Kiem lake in Hanoi.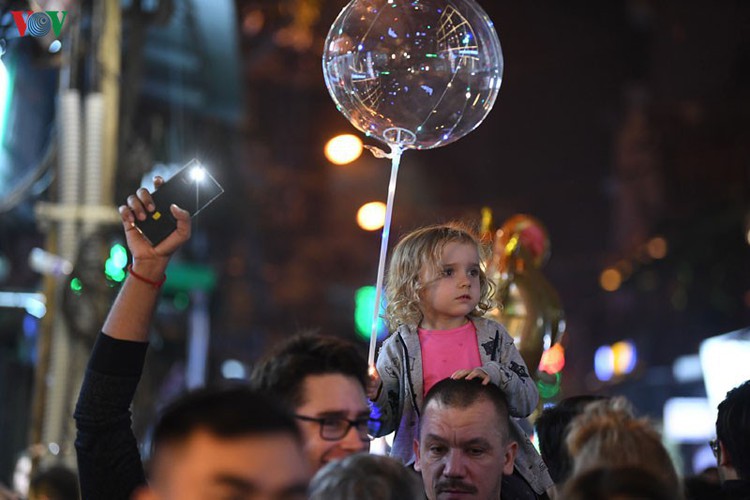 Foreign tourists enjoy being part of the the bustling atmosphere that descends on Hoan Kiem lake for the New Year.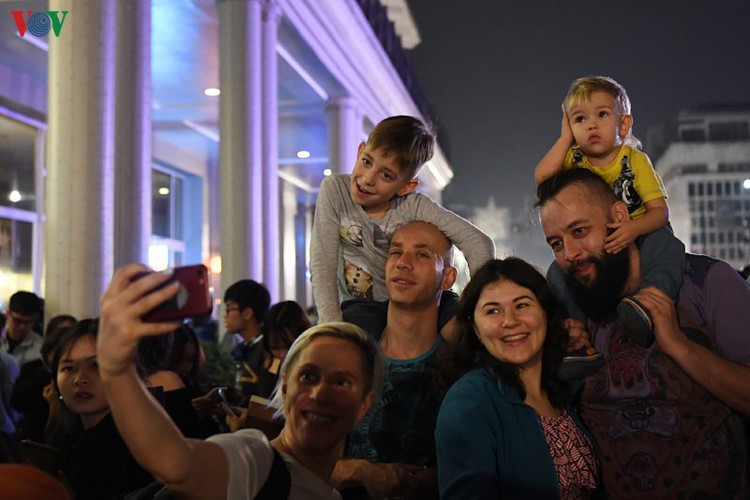 Several foreign visitors bring their children to the New Year celebrations in Hanoi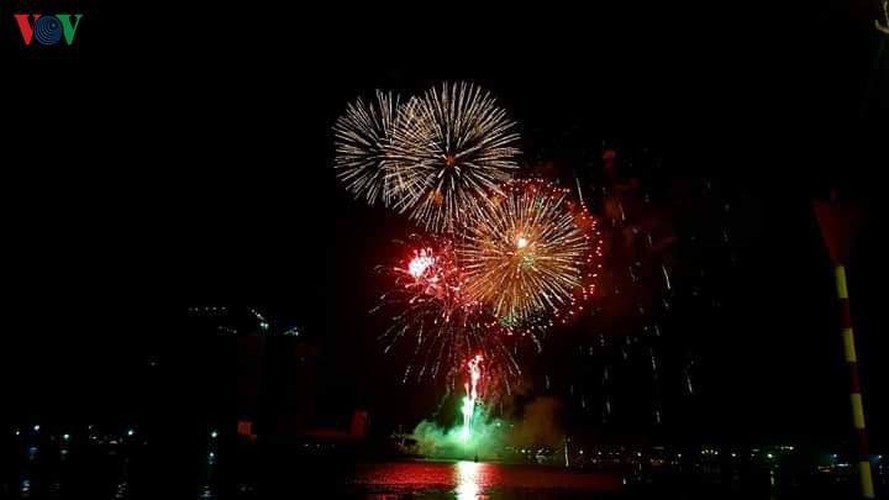 Residents in Ho Chi Minh City enjoy colourful firework displays on New Year's Eve.
Crowds gather to enjoy a stunning firework display at the Sai Gon river and Landmark 81 in Ho Chi Minh City.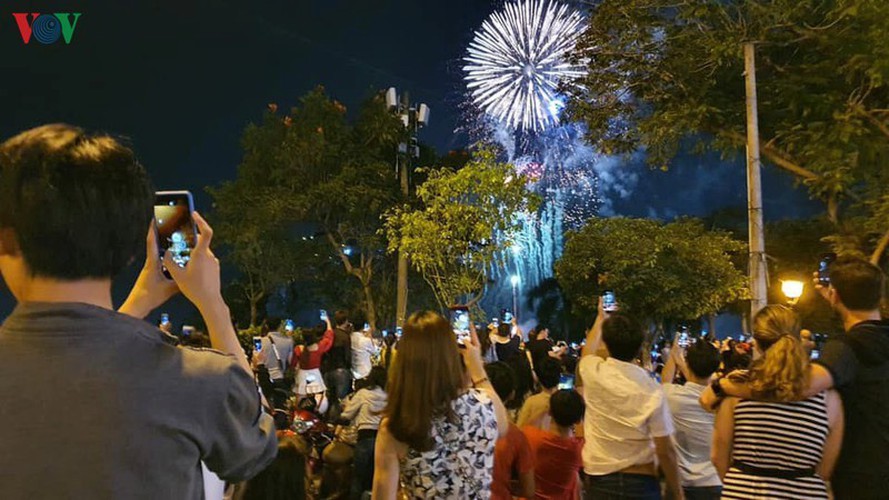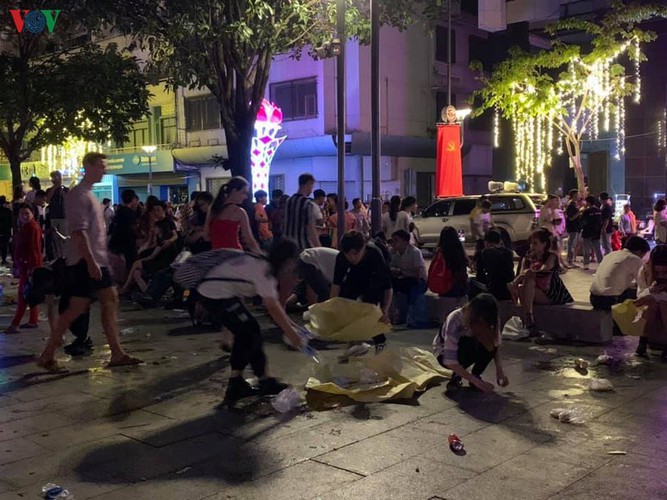 Several young people participate in clean-up activities following the event.
VOV