People queue for mooncakes as Mid-Autumn Festival nears

Despite hot weather hitting the streets of Hanoi, long queues of people formed in front of Bao Phuong shop on Thuy Khe street in order to purchase mooncakes for their families ahead of the Mid-Autumn Festival.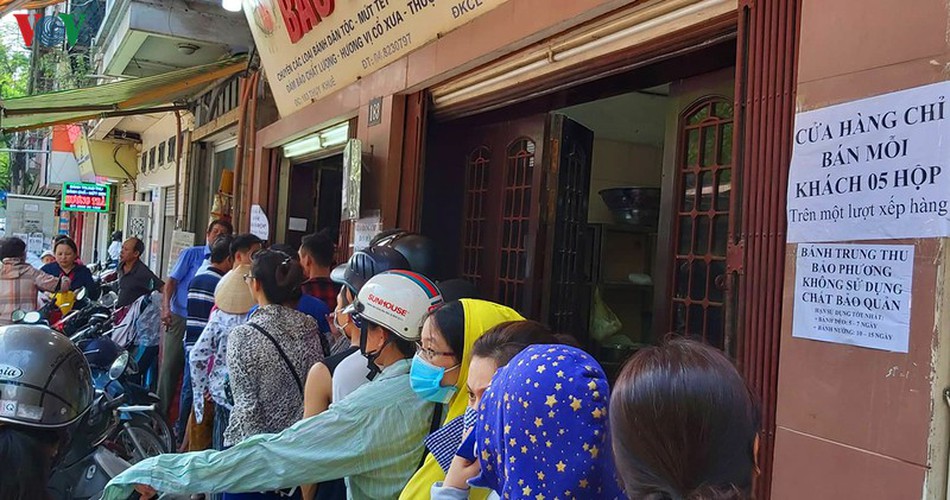 As the annual festival approaches, people line up along Thuy Khe street for several hours in order to purchase "handmade" mooncakes at the traditional shop.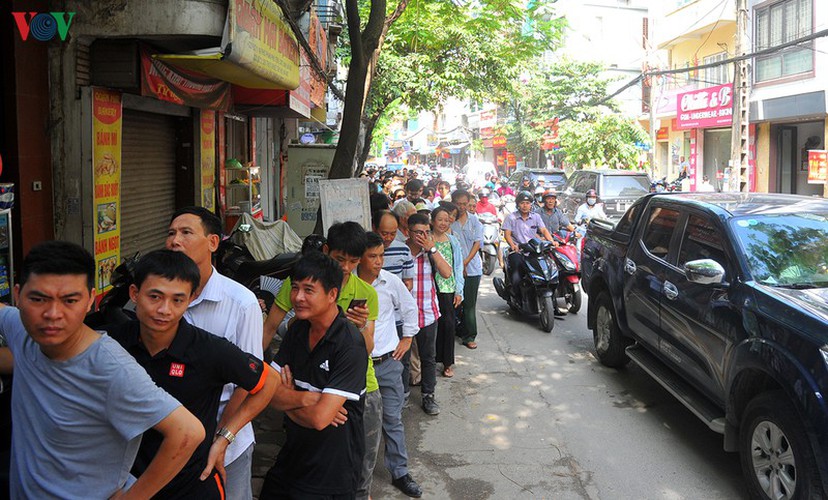 Due to the popularity of the products, customers are forced to arrive early in the morning.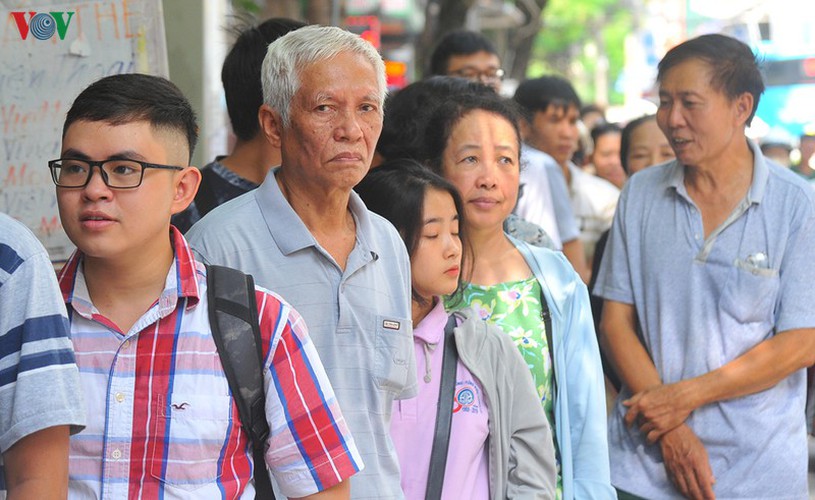 A customer says that despite waiting at the shop for an hour, he has yet to purchase any mooncakes.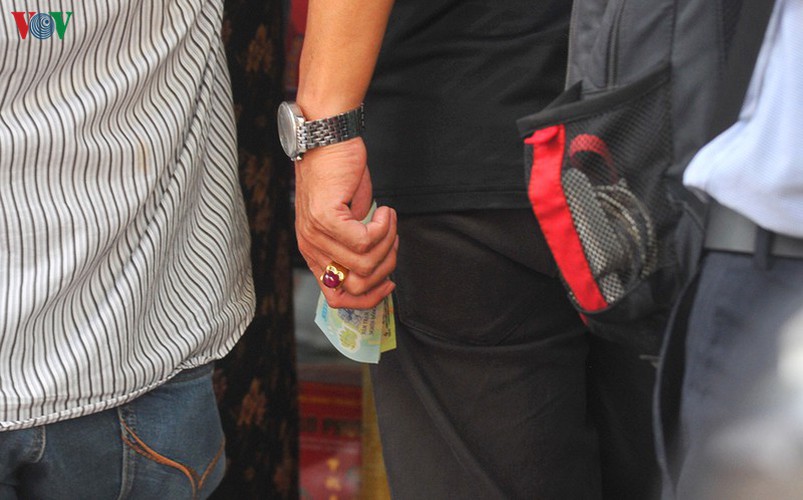 People get money ready in their hand to buy the special cakes.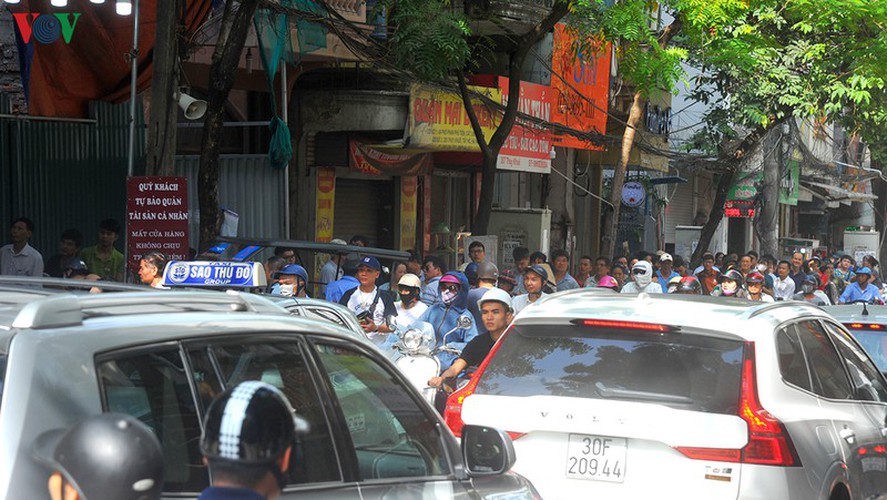 Due to the volume of people, the crowd caused severe traffic congestion on the street.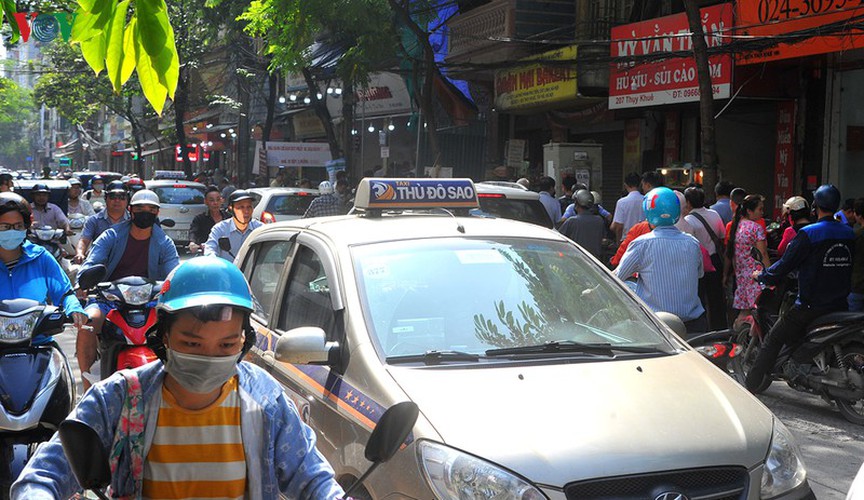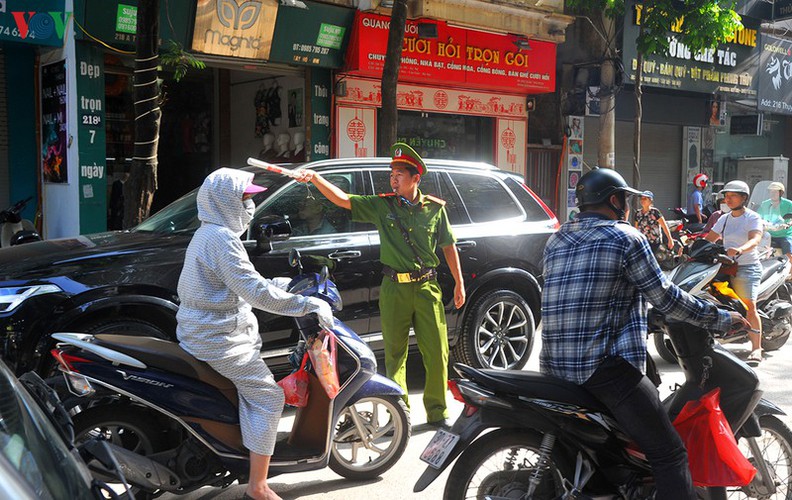 Local authorities were forced to appear on the street as a way of helping to direct traffic flow.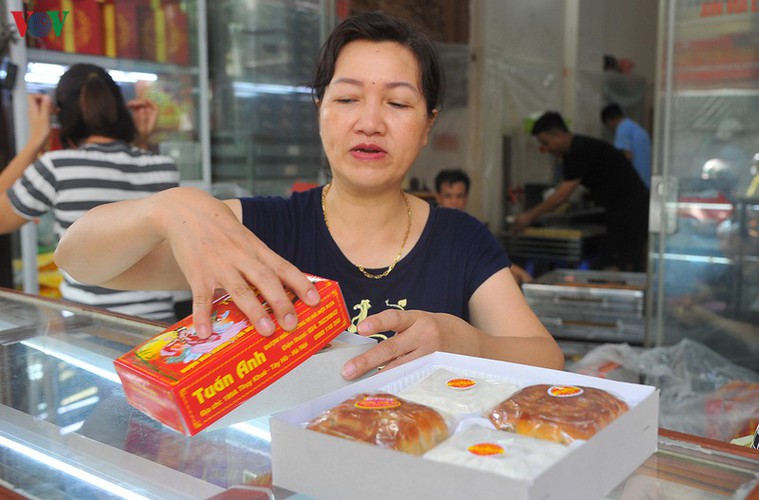 According to the shop owner, the peak season for mooncake sales is from mid-July until the end of August. The owner noted that the days ahead of the Mid-Autumn Festival are especially frantic.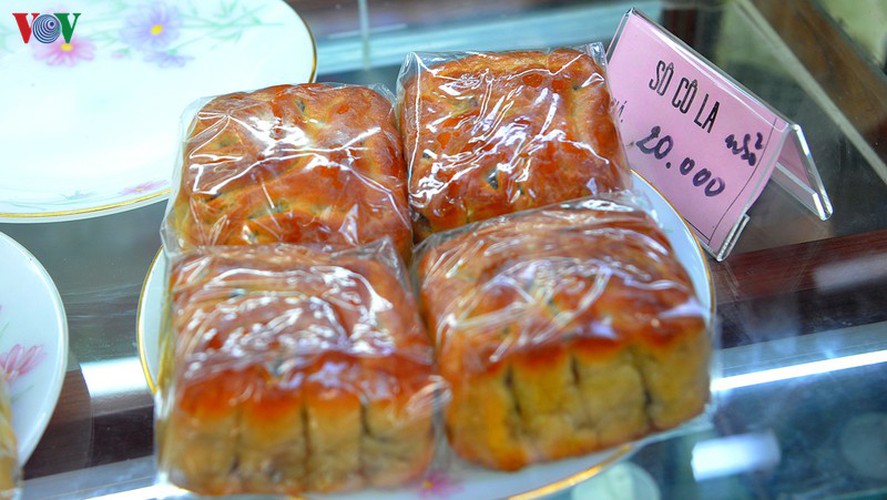 The price of individual mooncakes ranges from as cheap as VND20,000 to VND80,000 each.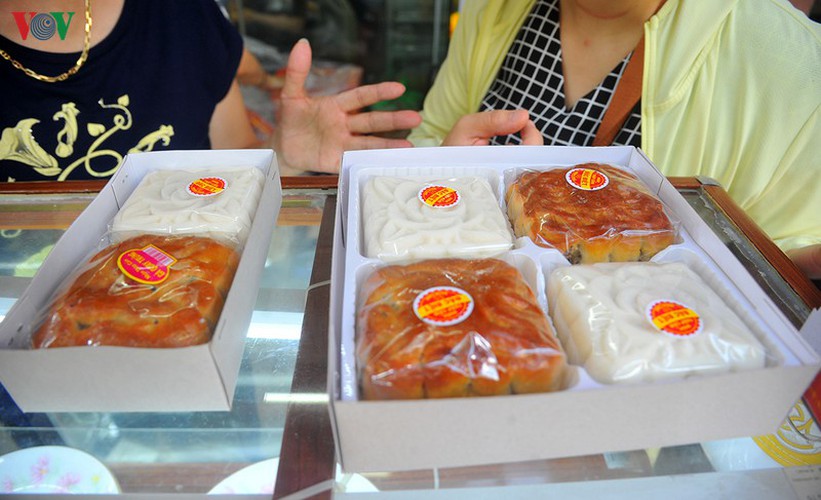 A box of mooncakes costs between VND200,000 and VND300,000.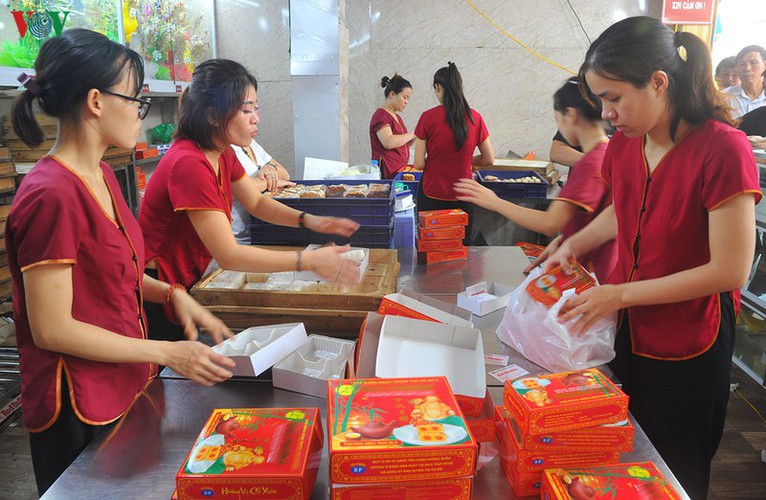 Staff working at the cake shop are rushed off their feet selling the unique product due to the sheer quantity of customers.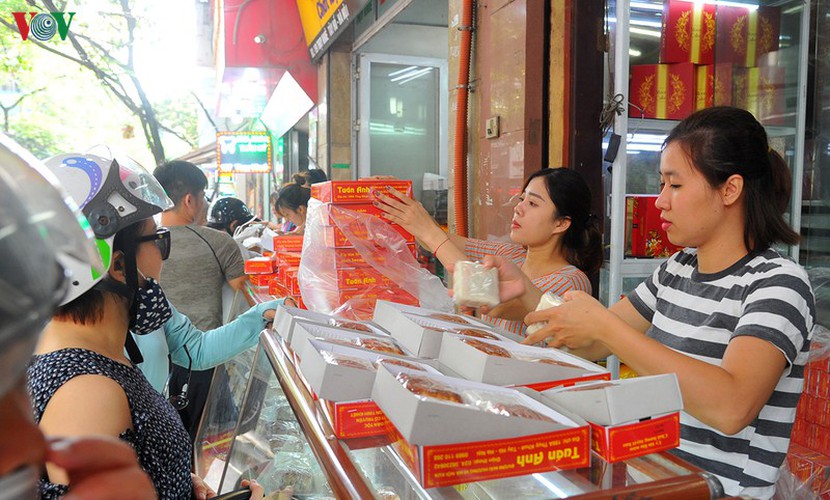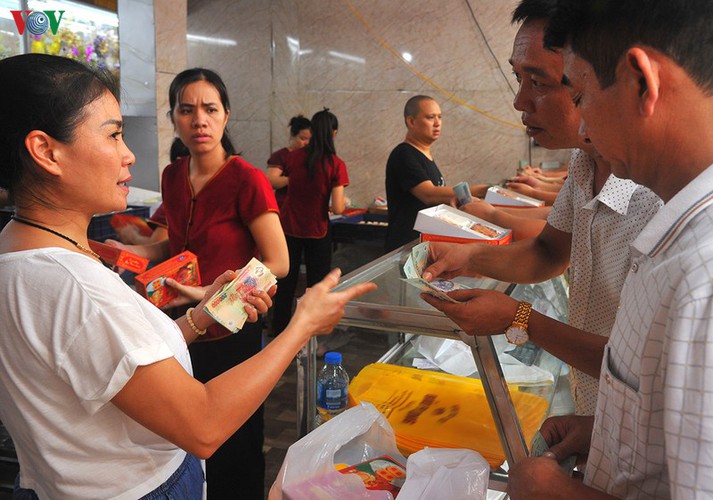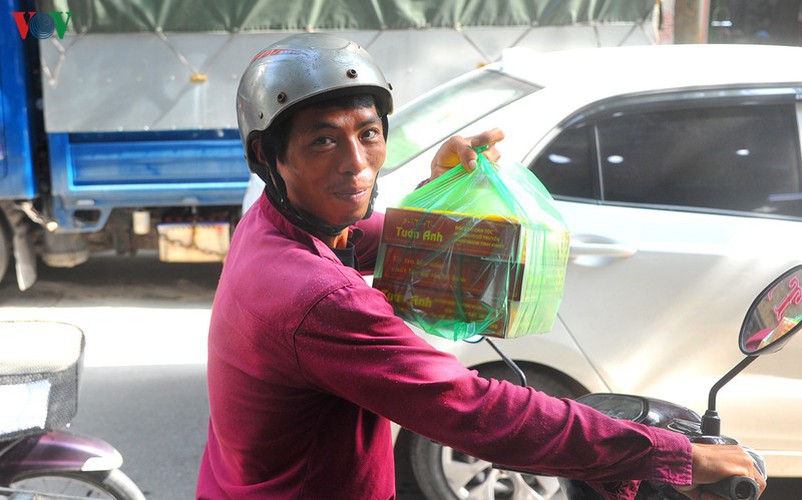 After having to wait several hours in line, a customer is finally able to purchase boxes of mooncakes.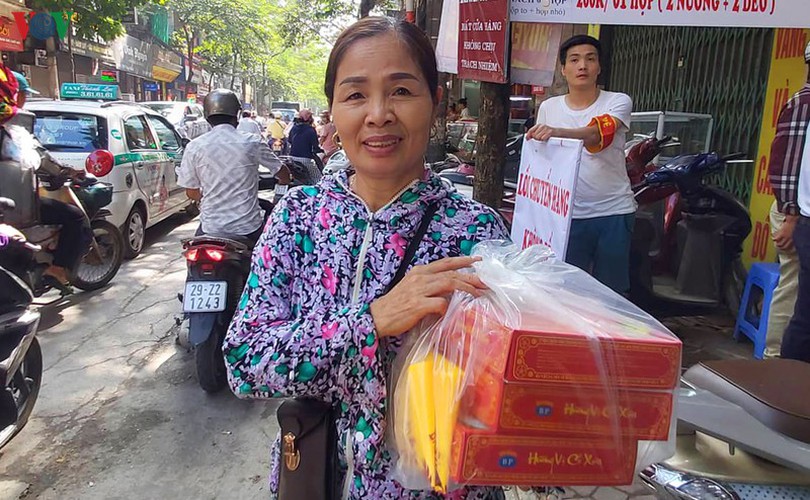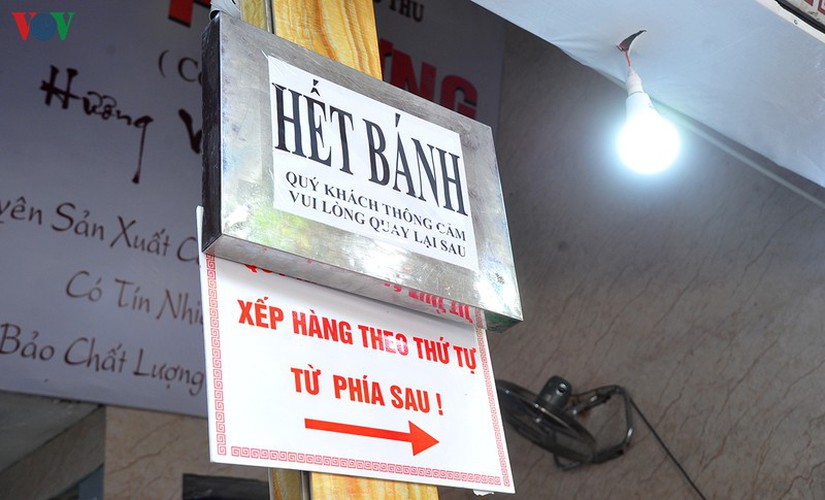 The owner says that on some of the busiest days, there are not enough mooncakes to serve customers. 
VOV